NEW TO THE MARKET: 19-23 OCTOBER 2020
NEW TO THE MARKET: 19-23 OCTOBER 2020
19 October 2020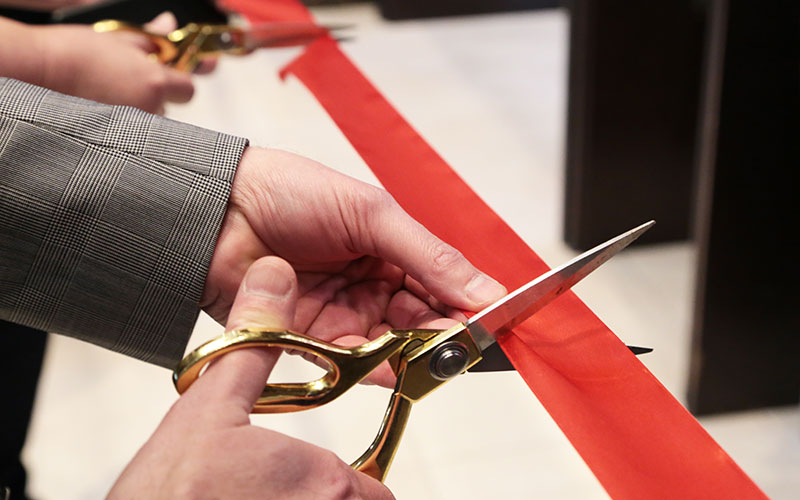 This week's new launches include: CV-Library, Degreed, Kings Business, LoveLocalJobs.com, Parasol Select, Recruitment Entrepreneur, ThriveMap, Walter James Group
• Independent job board CV-Library is to launch a virtual careers fair for the health and social care sector. The virtual event will enable jobseekers to connect with potential employers, search and apply for jobs, and watch webinars and videos to learn more about the companies and roles they're advertising.
The Health and Social Care Virtual Careers Fair takes place on Thursday 12 November, from 9am to 8pm. The event will also host virtual exhibitors from some of the biggest companies in the health and social care sector, including Maria Mallaband, Care UK, Mencap & Helping Hands. Register here.
• Degreed, the workforce upskilling platform, has launched Degreed Career Mobility to enable both HR leaders and people managers to adapt to market changes and evolving needs by matching people with in-demand skills to projects, assignments and roles. Where skill gaps are identified, Degreed Career Mobility also automatically identifies needed skills and presents relevant learning opportunities.
• Specialist broker Kings Business has introduced a 'Professional' division, providing a service in highly specialist sectors, which include recruitment agencies, as well as accountancy, insurance, legal, property and wealth management.
• LoveLocalJobs.com has launched LoveLocalJobs.com Recruitment Solutions, a specialist search division, providing proactive recruitment solutions particularly for accountancy, specialist finance and human resources across the Sussex region.
Georgina Hayes has been appointed to head up the Accountancy, Finance and Human Resource practice. Hayes has more than 15 years' experience and has specialised in the accountancy and finance sector, working with both SMEs and blue-chip organisations in the South of England. 
• Umbrella employment firm Parasol has diversified its offering with the launch of Parasol Select, a service designed to support agency contractors across the UK. First launched in 2014 for a small number of Parasol's agency partners, Parasol Select is now being made available to the wider recruitment marketplace.
• A new candidate screening costs calculator, which works out how much time your recruitment team spends screening job applications and what this costs your recruitment department, has been developed by pre-hire assessment specialists ThriveMap.
Due to the overwhelming increase in job application volumes as a result of the Covid-19 pandemic. The calculator reveals the time spent on different candidate screening activities including sifting CVs, phone screens and interviews.
• The Walter James Group has launched Walter James Solutions, which will specialise in recruiting talent for mid to senior professionals in the consumer & retail, and life sciences industries. Walter James Solutions joins the group alongside life sciences brand Euromedica and legal recruitment partner Baldwin Boyes.
The companies are all part of James Caan CBE's investment firm Recruitment Entrepreneur, which itself has relaunched its website, offering a fully integrated, high-tech refresh.
https://recruitmententrepreneur.com/