Government consults recruiters on proposal to ban movement of care home temps
Government consults recruiters on proposal to ban movement of care home temps
DeeDee Doke
18 November 2020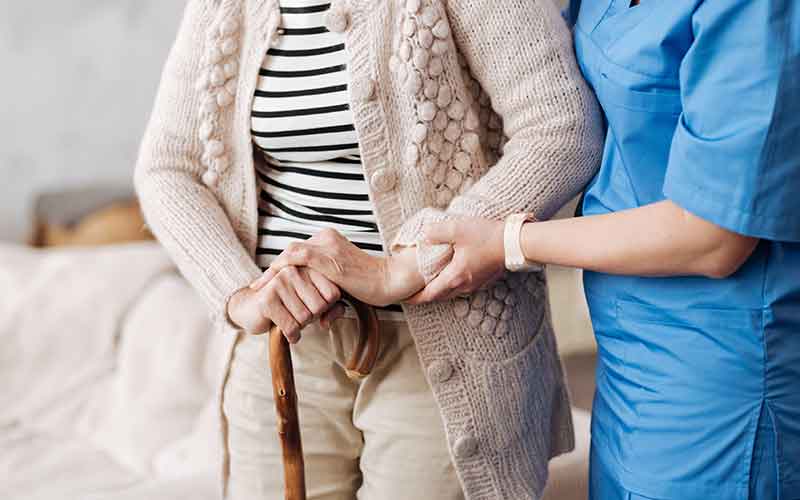 Recruiters have until midday next Monday [23 November] to respond to a government consultation launched last Friday [13 November] on a proposal to ban temporary staff from moving between care homes.
The aim is to consult the adult social care sector on the proposal to ban staff movement as efforts are made to stop the spread of Covid-19 and other viral illnesses.
The requirement would apply to the use of all staff including bank or agency staff – excluding registered managers – or individuals deployed to undertake tasks other than the delivery of care, such as cleaning. The requirement would not include primary or community healthcare staff who are not employed or engaged by the home provider – for example, district and community nurses, GPs or other healthcare professionals.
The findings of a study on the impact of coronavirus in care homes in England indicated "one of the common factors in care homes with higher levels of infection among staff was the extent to which those homes employed staff who worked across multiple sites", the consultation says. "In its adult social care winter plan the government clear that stopping staff movement between care settings is critical to minimise the risk of infection of Covid-19 and other viral illnesses, including flu."
The consultation goes on to say that it is the government's intention to regulate care home providers. 
The Recruitment & Employment Confederation (REC) has slammed the proposal as potentially "catastrophic for patient safety" and alleges that it could lead to more hospital admissions. Further, the REC claims that the proposal does not acknowledge "the progress that has been made ensuring staff can change locations in a Covid-secure way".
The REC has gone on to "urgently" call on recruiters supplying staff to the care sector to respond to the consultation "so the industry's voice and first-hand knowledge of staffing the sector" can be acted upon.
The eight-page consultation document asks respondents a range of multiple choice and open text questions. 
Information about the proposal and the consultation can be found here.
• Comment below on this story. Or let us know what you think by emailing us at [email protected] or tweet us to tell us your thoughts or share this story with a friend.