Brexit, Covid and IR35: perfect storm to hit driver recruitment
Brexit, Covid and IR35: perfect storm to hit driver recruitment
DeeDee Doke
6 January 2021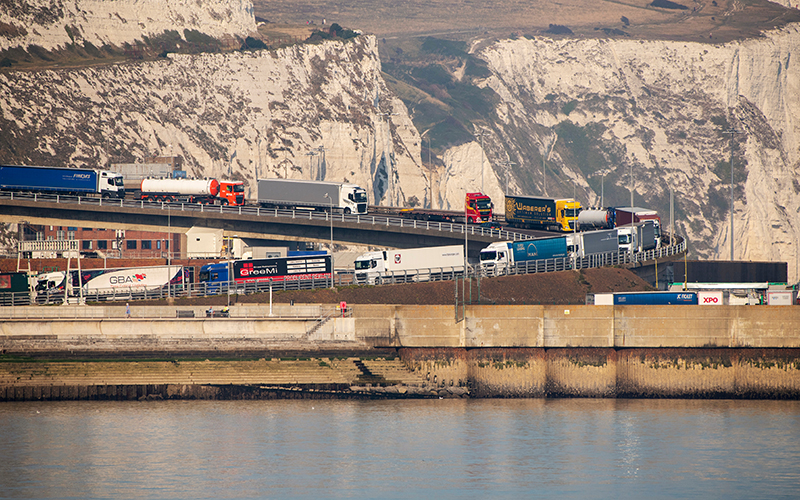 Miles of heavy goods trucks queueing for miles may not be hitting the news at the moment but the logistics sector isn't immune from other issues, say sector specialists.
Images of lorries queueing over miles to reach ferries from Dover to France may have disappeared from UK screens but the situation stemming from Brexit, the Covid pandemic and pending IR35 legislation still threaten the temporary driver recruitment sector in 2021.
A continuing shortage of drivers is already creating major headaches, agree Kieran Smith of Driver Require and Pete Taylor of Encore Personnel, both of whom responded to recruiter.co.uk enquiries. But the situation is likely to worsen, they say, and could well affect the UK's economic recovery from the pandemic-caused recession.
"We've been dealing with a lack of drivers for several years now, and Brexit is certainly not the only reason for this," Taylor told recruiter.co.uk. "The Brexit 'deal or no deal' situation has been bubbling away for some time and has contributed to the exodus of drivers back to mainland Europe certainly. But we have also found that the combination of an ageing driver population and ever more stringent and costly training requirements have meant more and more drivers have made the decision to leave.
"Further," Taylor added, "there's a dearth of newly-qualified drivers entering the market too."
Smith said: "We are concerned that Brexit and the new points-based immigration rules will combine with IR35 to alienate many of the 40,000 foreign LGV [large goods vehicles] drivers, while British drivers, dissatisfied with low pay and poor conditions, will also be tempted to move to other careers. The result is likely to be a worsening of the LGV driver shortage."
Smith also told recruiter.co.uk: "We believe that, due to the seasonal slow-down in Q1, exacerbated by Brexit and the Covid-19 recession, we will see demand for LGV drivers falling during H1 2021, which will consequently affect driver recruitment agencies. This means that the driver shortage will not manifest itself immediately. However," he warned, "as the dust settles in the second half of the year, we expect to see driver supply becoming a constraint on the UK's economic recovery."
Taylor went on to say that dealing with the driver shortage was, for Encore, a highly expensive proposition. "We now need more staff to source quality drivers compared to a few years ago, as they are becoming rarer by the day and the competition to obtain their work is unprecedented."
Smith said: "We will continue to support initiatives to avert a driver shortage crisis, but in reality, it is only the government and HMRC that can intervene to achieve an optimistic outcome."
• Comment below on this story. Or let us know what you think by emailing us at [email protected] or tweet us to tell us your thoughts or share this story with a friend.