Recruiter captured by police after two months on run
Recruiter captured by police after two months on run
DeeDee Doke
11 January 2021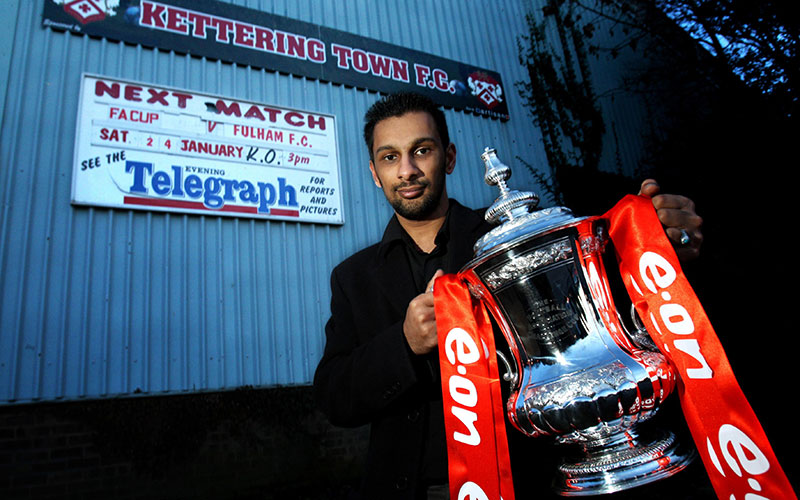 The former director of several health recruitment companies and owner of Kettering Town FC was captured by police in Milton Keynes in December after two months on the run.
Imraan Ladak was jailed for six months at the High Court in Birmingham last autumn in connection with a conviction for contempt of court. Ladak, a former director at Pertemps Medical Group and DRC Locums, was found to have breached an order by making derogatory comments about former colleagues and pursuing "a campaign of harassment".
By press deadlines today, it was unclear where Ladak is currently. He was captured on 20 December following a sighting near the Milton Keynes Travelodge and also near a police station.
Ladak left Pertemps in 2018 with a settlement of more than £125k plus a payment of nearly £400k for his shares. As part of his settlement, he agreed not to say anything that would bring the firm into disrepute or make derogatory comments about it and its employees.
However, in 2019, Ladak claimed he was owed £20k and made a series of accusations in an attempt to get more compensation, a High Court hearing heard, breaking the contract and pursing "a campaign of harassment". According to the Northants Telegraph, Ladak subsequently accused one former colleague of fraud and another of racism, saying certain emails were "more racist than Tommy Robinson". 
The newspaper also reported that Ladak claimed former colleagues had turned a blind eye to alleged defrauding of the NHS, that the Pertemps business was a "scam" and accused one director of being a "drunken pervert". After PMG's lawyers sent a 'cease and desist' letter, Ladak sent an email to a director and addressed him as "Timmy [sic] Saville".
Ladak was declared bankrupt on 25 August and was ordered to pay PMG £70k in costs from the contempt applications.
He was most recently CEO of OOH Healthcare, OOH Medical Recruitment and OOHpermarket, resigning all of those posts in September 2020. He resigned from a directorship at Deli Ali, London Colney, Herts, on 5 January this year, according to Companies House.
• Comment below on this story. Or let us know what you think by emailing us at [email protected] or tweet us to tell us your thoughts or share this story with a friend.