Retail, hospitality and leisure firms to get £9k lockdown grants
Retail, hospitality and leisure firms to get £9k lockdown grants
DeeDee Doke
5 January 2021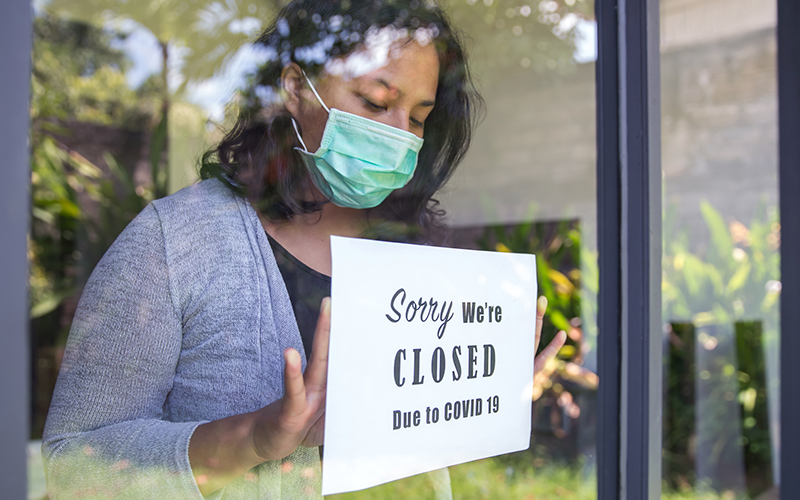 Businesses in retail, hospitality and leisure are to receive new one-off grants worth up to £9k, in the wake of the latest national lockdowns announced yesterday [4 January], Chancellor Rishi Sunak has revealed.
The latest round of financial support announced includes a £594m discretionary fund being made available to support businesses in other affected sectors. These come in addition and £1.1bn further discretionary grant funding for local authorities, local restriction support grants worth up to £3k per month and the extension of the furlough scheme.
This follows Prime Minister Boris Johnson's announcement that the businesses will be closed until at least February half-term to help control the virus and provide the businesses "with certainty through the spring period", a Treasury statement said.
The cash is being provided on a per-property basis, and is expected to benefit over 600,000 business properties, worth £4bn in total across all nations of the UK.
However, one group dissatisfied with the Treasury announcement is the Association of Independent Professionals and the Self-Employer (IPSE). In a statement, IPSE said the new business support "misses the mark" for the self-employed "as it is designed for companies with premises".
IPSE has urged the government to work with business groups to "plug the gaps in self-employed support and mitigate the severe impact of the new lockdown measures". 
"After almost a year, there are still drastic gaps in the support available to the self-employed, with over 1.5m sole directors, newly self-employed people and others still excluded," said Derek Cribb, IPSE CEO. "We are keen to work with government to find a solution and make this right."
Following the prime minister's televised presentation last night, Neil Carberry, CEO of the Recruitment & Employment Confederation (REC), called for "more opportunities to protect jobs must be seized" and renewed calls for "support on VAT, cutting taxes like employers' National Insurance contributions and reducing business rates".
Carberry went on to say: "And the government must focus support not just on the business which need to close, but also the businesses that supply them who will be badly impacted. This includes recruiters who have been instrumental in helping businesses back on their feet quickly after the last lockdown."
The Treasury statement noted that business support is a devolved policy and that the devolved administrations will receive additional funding: the Scottish government will receive £375m, the Welsh government will receive £227m and the Northern Ireland executive will receive £127m.
• Comment below on this story. Or let us know what you think by emailing us at [email protected] or tweet us to tell us your thoughts or share this story with a friend.