CONTRACTS & DEALS: 8-12 FEBRUARY 2021
CONTRACTS & DEALS: 8-12 FEBRUARY 2021
8 February 2021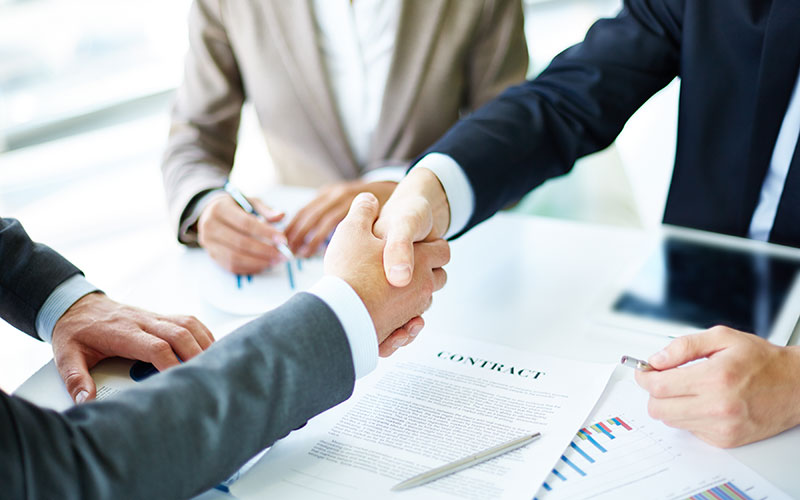 This week's new contracts & deals include: Ceridian, Cordant, Keystream, Phoenix51, Randstad, reed.co.uk, The Curve Group
• Global human capital management (HCM) technology firm Ceridian has entered into a definitive share sale agreement to buy Ascender, a payroll and HR solutions provider in Asia Pacific Japan. The acquisition will allow Ceridian to provide comprehensive payroll and HCM solutions in the region. The transaction is expected to close in the second quarter of 2021.
• Multi-sector recruitment firm Cordant plans to sponsor 30 jobseekers from diverse and disadvantaged backgrounds to enter level 3 Infrastructure Technician apprenticeships, equating to £225k per year in levy spend. Cordant will partner with Primary Goal, an organisation with a history in bringing people from a diverse range of circumstances and backgrounds into the world of education at work.
Further collaboration with organisations such as Concero UK will allow apprentices to apply their knowledge in the real world with the support of higher-level technicians who can offer technological solutions that facilitate the best teaching and learning environments possible.
• NHS and public sector recruitment consultancy Keystream has won a place on the Health Trust Europe (HTE) framework. The Total Workforce Solutions 2 Framework, or HTETWS2, lots 4a and 4b, means Keystream can supply non-medical non-clinical staff for private and public sector bodies, such as the NHS and government organisations.
• Redgate, a provider of software solutions for compliant database DevOps Talent, has selected assessment platform Phoenix51 to run people assessment for its sales teams across its international offices. Working with Phoenix51, Redgate will be able to digitalise the employee journey, providing Redgate with visibility of its global sales workforce and allowing the company to make data-driven decisions along every step of their employees journey.
• Global recruitment and HR services firm Randstad has announced a new partnership with Premiership title-winning Saracens Rugby club, following a multi-year working relationship. Under the new agreement, Randstad will support Saracens to reach their full potential by allowing access to expert consultancy and best-in-class recruitment solutions, as the team's first official recruitment partner.
• UK job site reed.co.uk is working with NHS Jobs to promote more than 1,200 Covid-19 critical roles that need to be filled. Roles range from nurses and practitioners to radiographers, housekeepers and paramedics, as well as vital roles within the national vaccination programme. The increase in roles coincides with the rollout of the vaccine across the UK.
• Recruitment and HR outsourcing and consultancy provider The Curve Group has been appointed by MIP Diagnostics as its HR outsource partner. MIP Diagnostics works in nanoscale Molecularly Imprinted Polymers (nanoMIPs) for in-vitro diagnostic and other healthcare applications. Last July, MIP Diagnostics secured £5.1m funding to expand its commercial operations and production.