NEW TO THE MARKET: 29 MARCH-2 APRIL 2021
NEW TO THE MARKET: 29 MARCH-2 APRIL 2021
29 March 2021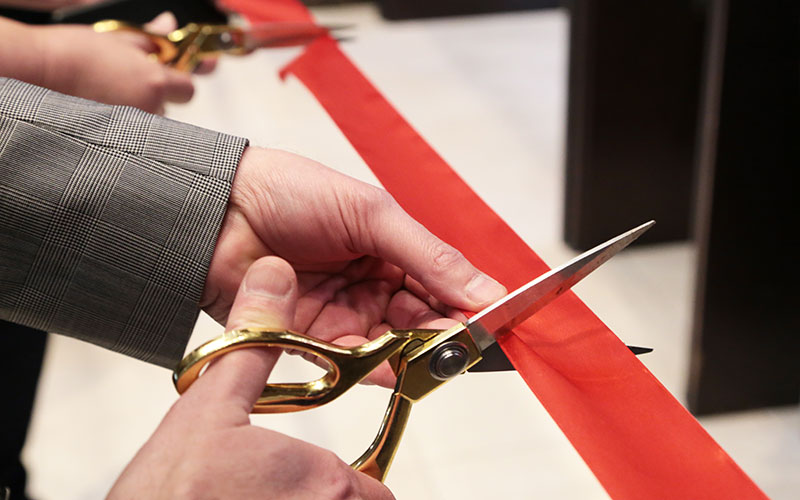 This week's new launches include: Be-IT, Bradstone Allington, DWP, MyKindaFuture, Nine Twenty, Recruitment Growth Catalyst, Red Clean, Sixty Eight Jobs, VGC
• Scotland-based IT recruitment specialist Be-IT has launched a new consultancy division, Be-IT Projects. The new division will use its pool of highly skilled technology professionals to help businesses manage and execute large scale digital transformations.
• Bradstone Allington, a specialist recruitment and training provider, has launched a proactive solution to tackle rising youth unemployment figures in the form of remote training and recruitment opportunities. The first stage in that process will see it make a wide range of career mentoring and training courses available remotely to those seeking employment.
Bradstone Allington is urging graduates looking for employment opportunities to take advantage of its Work Placement Programmes. The specialist schemes combine mentorship, practical training and real-life work experience, giving jobseekers a competitive edge in a highly uncertain labour market.
• The Department for Work and Pensions (DWP) has joined forces with HR tech company MyKindaFuture to launch an innovative mentoring programme designed to help unemployed 18-24-year-olds find work through Jobcentre Plus.
The joint initiative will see MyKindaFuture's online mentoring platform, Connectr, being used by Jobcentre Plus (JCP) to provide jobseekers with the advice, tools and skills they need to secure a job. The project, which offers young people access to mentors from leading local and national employers, aims to tackle the rising issue of unemployment in Britain. The programme will benefit young people looking for all types of work, including apprenticeships and the Government's flagship £2bn Kickstart Scheme, which offers six-month work experience programmes to young people on Universal Credit.
• Glasgow-based technical recruitment specialist Nine Twenty has transformed its business and operating model by switching to a franchised operation, mainly as a result of the Covid pandemic.
• Venture capital fund Recruitment Growth Catalyst has launched, backed by James Caan CBE's Recruitment Entrepreneur business. Founded by serial investor and CEO of Kevin Edward Group Kevin Fasting, Recruitment Growth Catalyst backs entrepreneurial recruiters to build their own businesses. Caan who will play a key strategic role as chairman of the new venture.
• Flexible working company redwigwam has launched a dedicated service for the cleaning sector. Red Clean was established in response to the huge demand for cleaning personnel in the wake of the coronavirus pandemic.
Red Clean gives companies instant access to fully managed, flexible cleaning staff, handling all HR, payment and administration, and giving businesses the flexibility to scale up or down subject to their needs. New clients also pay no booking fee for the first job they place with the platform. It is also free to post jobs on the site.
• Sixty Eight Jobs is a brand-new hospitality recruitment platform, powered by Sixty Eight People, providing a niche jobs board for hourly paid hospitality roles across Greater Manchester. Founded by Sixty Eight People founder Abi Dunn, Sixty Eight Jobs will look to connecting the most exciting hospitality businesses to the brightest stars in the industry.
• Engineering and construction recruiter VGC has added to its nine UK offices with a facility in Solihull, with an official opening by the Mayor of the West Midlands, Andy Street. The new office is in addition to VGC's existing base in Birmingham city centre, supporting around 150 local workers.