Tech & Tools: May/June 2021
Tech & Tools: May/June 2021
1 June 2021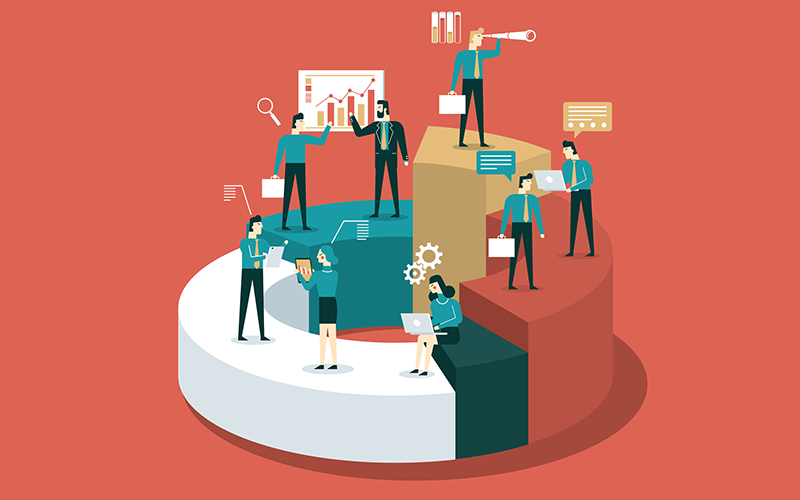 A look at some AI services with recruiters and employers in mind
Two-way robotic interviewing via AI
Swedish robot recruiter Tengai is launching an automated two-way interactive digital video interview facility. Candidates access a self-service-portal and connect to the interview software Tengai Recruit on their smartphone. Unlike pre-recorded video interviews, the Tengai Digital Interview gives the candidate a two-way interactive experience with conversational AI in real time, while collecting behavioural data for objective evaluation. Conversational AI create human-like interaction between people and robots via messaging and voice-enabled applications. The framework in Tengai was validated by psychometric scientists during 2020 and is part of the overall unbiased methodology. The two-way interviews are designed to meet the increased demand for conversational AI and remote interviewing, with the rise of virtual recruiting in the pandemic.
---
Smart integration with the appliance of science
Science-based hiring platform Modern Hire, which recently acquired the video-interviewing platform Sonru, can now be integrated with the Smart Recruiters' talent acquisition suite. The integration provides Modern Hire clients with an automated process for submitting on-demand video, voice and text interviews, live interviews and assessments within the SmartRecruiters workflow. Modern Hire's mission is to build a cross-platform system that reduce the burden of administration. Its platform is powered by its Cognition technology, which merges expertise in areas such as psychology, talent selection science, advanced analytics, candidate experience, employment law, data science and the practical application of ethical AI.
---
Predicting peak earnings
Totaljobs has launched a tool that enables candidates to benchmark their earnings and find out their potential peak salary. The Peak Earnings Predictor also provides valuable data for recruiters and hiring managers because it is built with Totaljobs' exclusive salary data. Peak earnings, says the job board and recruitment solutions provider, is the age when an individual earns the most, and is influenced by factors such as experience and location. The tool also highlights inequities: British women hit their peak earnings at 40, but it is four years later for men.
https://www.totalobs.com/insidejob/peak-earnings
---
Research partnership aims to drive more equity in hiring
HireVue is expanding its partnership with the global Science of Diversity and Inclusion Initiative (SODI) to drive more equity in hiring. It will help ensure learnings from the partnership are applied through its end-to-end hiring platform, which incorporates video interviewing, assessment and an artificial intelligence (AI) chatbot. Previous SODI research found that small changes to systems can have a major impact: for example, specific changes to job descriptions can increase applications from ethnic minority candidates by almost 300%. A global survey of hiring managers carried out by HireVue found that improving diversity and inclusion is a priority for a third of them.
---
Mobile engagement in one place
Cloud-based workforce management technology specialist Sirenum believed that digital solutions for shift workers were often segmented, needing one app to be onboarded, another to receive their shifts and a third to upload expenses. It says it wanted to have the same effect on engagement apps that Salesforce had on CRM. So it has unified the channels and processes on one mobile platform, Engage, which requires just one password and username. It brings together onboarding, job opportunities, payslips, geofenced clock-in, timesheeting and expenses in one application. It also allows individuals to chat directly to their hiring manager or consultant. The white-labelled solution can be customised by employers.
Image credit | iStock