Temp relaxation of hours, increased tests to solve HGV drivers crisis
Temp relaxation of hours, increased tests to solve HGV drivers crisis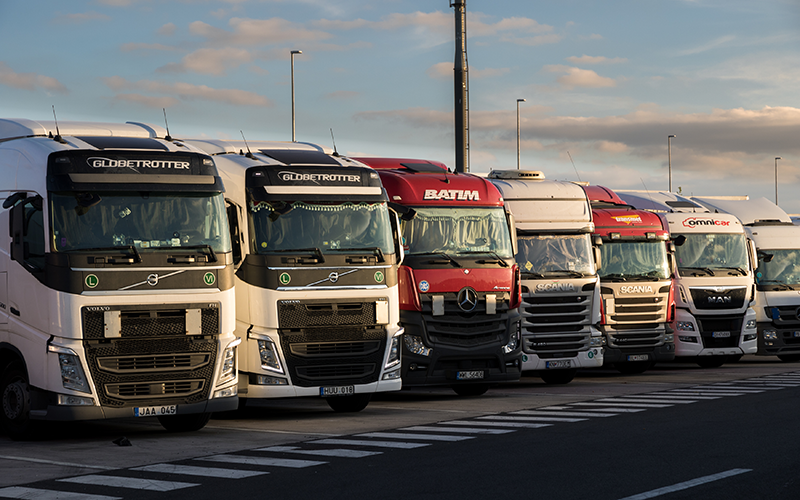 Department for Transport has introduced a temporary relaxation of the enforcement of the retained EU drivers' hours rules in England, Scotland and Wales.
In response to pressures on local and national supply chains, the DoT has revealed these temporary relaxations apply from 12:01am on 12 July 2021 until 11:59pm on 8 August 2021, subject to review.
The news emerged on Twitter later Wednesday afternoon [7 July 2021] when transport minister Grant tweeted: "We're aware of a shortage of HGV drivers, so I'm announcing a temp extension of drivers' hours rules from Mon 12 July, giving flexibility to drivers & operators to make slightly longer journeys. We've ramped up the number of driving tests available & will consider other measures." 
Only a brief announcement appeared on the Department of Transport page of the government website.
Reaction to the news was cold, with criticism of both the measure and the fact that it was announced on social media. 
Kate Shoesmith, deputy CEO at the Recruitment & Employment Confederation, said: "The REC and the logistics bodies have been warning government about a serious shortage of drivers for some time now, so it is good to see the transport secretary acknowledge this and start to take action to tackle it. 
"It's good news that the number of driving tests is being ramped up and allowing an extension of drivers' hours will go some way in helping, although there is a limit on what can be done safely in terms of hours. But more needs to be done to solve this crisis, ensuring the sector remains attractive not only to bring on new drivers but also to retain the current workforce. We look forward to engaging further with government and employers on this."
Unite, the union representing many HGV drivers, criticised the measure, saying that longer driving hours could threaten drivers' safety. "To announce a relaxation on Twitter without any proper detail has simply created more confusion and uncertainty across the sector," Unite said.
The union said it would advise its members "to not place themselves in danger and that if they are too tired to drive safely, they have a legal right to refuse to do so. Unite will fully support those who make that decision, legally and industrially". 
Further, Unite said, the relaxation of driving hours "could actually make the situation worse. Unite believes that as a result of being required to work even longer hours, more drivers will decide to leave the profession".
Unite contended that the relaxation had been introduced in response to fears raised by supermarkets that shelves will be left empty due to the ongoing shortage of lorry drivers.
Last week, the union warned that rumoured proposals to lift immigration rules to allow European lorry drivers to enter the UK for work will not solve the problems afflicting the driving sector either. 
Estimates suggest that there is currently a shortage of around 75,000 lorry drivers in the UK.
• Comment below on this story. Or let us know what you think by emailing us at [email protected] or tweet us to tell us your thoughts or share this story with a friend.