Pertemps tackles UK lorry driver shortage with free training
Pertemps tackles UK lorry driver shortage with free training
Vanessa Townsend
12 August 2021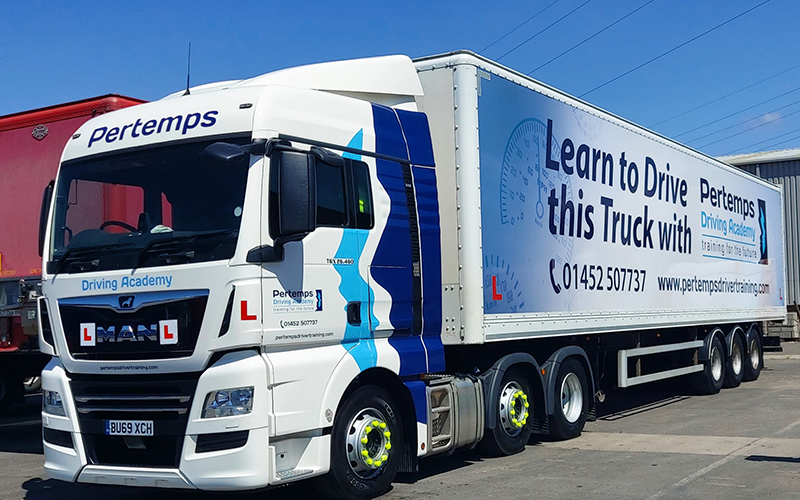 To help tackle the lorry driver shortage, Pertemps Driving Academy is offering free LGV training courses worth £5k to get goods moving around the UK again.
In a bid to jump-start the talent pipeline, future lorry drivers are to be offered the free licence acquisition courses at sites in Worcestershire, Yorkshire and, in the near future, Bristol, as it looks to fill massive shortfalls in this sector.
According to a Pertemps statement, it is estimated there is a shortfall of as many as 90,000 trained truck drivers in the UK caused by a combination of Brexit, changes to regulations and lockdown preventing training of new drivers for much of the last 18 months.
John Poliquin, director of Pertemps Driving Academy, part of the Warwickshire-based Pertemps Network Group of recruitment specialists, said: "We felt we needed to do something to try and get things moving and attract the next generation of drivers. One of the biggest barriers is the cost, which is why we are offering to cover that £5k in fees.
 
"Another barrier is that there is a lot of organising to do in terms of appointments, medicals and assessments, for instance. This needs to be co-ordinated and booked. We will do all that for our candidates also. We will take that pain away so they can focus on the driving."
In return for the free training, candidates must sign a contract to work with Pertemps for at least two years. During that time, they will become part of the Pertemps family and will be looked after by the organisation, including any additional training and educational needs.
The drivers could then go on to support any number of Pertemps high-profile logistics clients across the UK, with driving roles gateways into long careers in logistics, including opportunities for rail, sea and air freight also.
For more information on the driver training, contact 0800 032 0728 or email [email protected]
• If you're recruiting in the transport & logistics sector, what are you doing to find new driving talent? Let us know by emailing us at [email protected] or tweet us to tell us your thoughts or share this story with a friend.