APPOINTMENTS: 6-10 SEPTEMBER 2021
APPOINTMENTS: 6-10 SEPTEMBER 2021
6 September 2021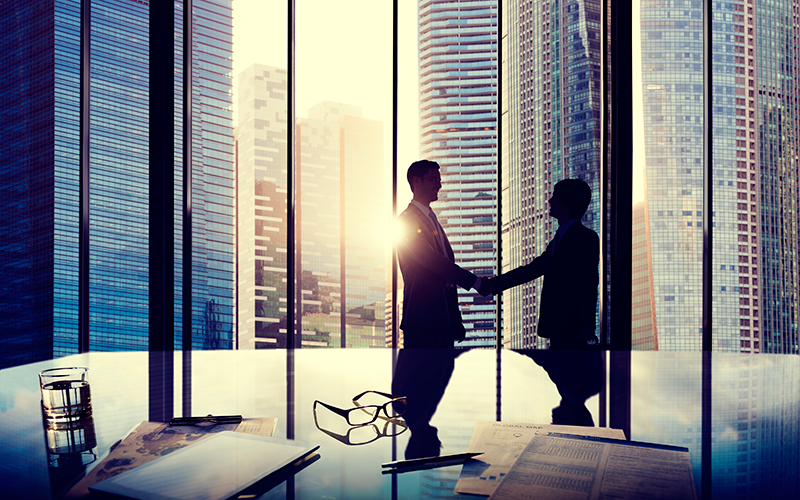 This week's appointments include: Anderson Quigley, Bitstamp, Colas Rail, Heidrick & Struggles, Highfield PS, iSource, Liquid Link, MRG, NRG, Phaidon International, The RSA Group, TotallyMoney
• Executive search firm Anderson Quigley has appointed Nicola Reames as partner. Reames will be responsible for developing the firm's presence in the fundraising and independent schools markets. She has 17 years' experience in recruiting for senior philanthropic fundraising positions across higher education, schools and the wider not-for-profit sector.
• Bitstamp, a global crypto-currency exchange, has appointed Bernice Smith as chief people officer. Smith will develop the people, culture & engagement agenda at Bitstamp, leading a diverse talent acquisition strategy as the exchange focuses on a new decade of growth and recruiting the best talent to achieve this.
Before joining Bitstamp, Bernice was the chief people & administration officer (CPAO) at healthcare firm Huma Therapeutics, and held a diverse number of roles in the financial and investment industries, such as CPAO, Clearbank; global head of human resources, Barclays' Technology; and global head of HR, Nomura Equities.
• Renate Hansen has been promoted to head up a new fully-remote resourcing division for IT recruitment firm Bright Purple. The Edinburgh-based firm has also promoted Kane Webster to sales director and Jemma Brown as finance director. The recruitment firm has adopted a hybrid working model, where staff only work one to two days from its Edinburgh office located on North St David Street.
• Anahi Sandoval has been appointed human resources director and will become a member of the French-headquartered Colas Rail executive committee from 1 September. Sandoval joins Colas Rail after a 20-year international career at Schlumberger, in the oilfield services industry, where she successively held several HR leadership roles. She then joined GE Renewable Energy in 2019 as diversity, inclusion and equity director.
• Executive search firm Heidrick & Struggles has appointed Dustin Laws as principal in its Philadelphia office in the US. Laws has more than 15 years of experience in consumer goods, life sciences and legal.
• Highfield Professional Services has appointed Annie Burns as talent acquisition executive as part of the operations team, based at Highfield's headquarters in Durley, Southampton. Burns returns to recruitment following maternity leave, and was previously an internal recruiter for Takeda Pharmaceuticals.
• iSource Group, a technology recruitment firm, has promoted Matt Gaskell and Gareth Hammond to associate directors. Gaskell's new role will see him leading a team of seven and managing the delivery of candidates into key clients for the company. Hammond has worked at the business for five years and will manage clients, bring in and onboard new accounts and deliver IT roles in senior positions across a range of industries.
• Liquid Link, a finance supplier to the recruitment industry, has appointed Darren Levers to its board of directors. Levers has over 20 years of experience within the invoice finance and recruitment finance sectors. He has been with the company since last year and has been at the forefront of the company's service development and delivery throughout that time.
• Management Recruitment Group has appointed Christopher Mackenzie as business director in its real estate senior leadership team. Mackenzie joins from Cobalt Recruitment where he was its UK managing director for six years.
• Northern Recruitment Group has appointed Kirsty Russell as head of talent and operations. In her new role Russell will ensure the Newcastle-headquartered recruitment business continues to attract and develop "exceptional" talent. She will also evaluate business procedures to ensure staff have the best processes in place to provide an expert service to clients and candidates.
• Financial search firm Phaidon International has announced that David Silver has joined its board as a non-executive director. Silver has spent over 23 years in investment banking, the last nine years of which were as head of European investment banking for a US investment bank.
• Procurement Heads, a senior procurement recruiter, has promoted Rahim Ali Ahmad to recruitment consultant. Ahmad joined the organisation as part of its Associates programme in March. Its sister brand – and part of the Heads Resourcing Group – HR Heads has promoted Jess Wormley and Beth Lindsay to recruitment consultants. It has also appointed Kane Nurse, Saria Alderson and Will Cooke as associates.
• Life sciences executive search firm The RSA Group has appointed James Gregory as managing partner and practice leader. Gregory takes responsibility for The RSA Group's US & European biotech practice, leading the provision of human capital services in this space.
• TotallyMoney, the credit app that helps its customers improve their finances, has appointed Liz Afolabi as its people director. Afolabi joins from Unleashed, where she spent two and a half years building "productive, engaged and high-performing teams" for a number of UK and international businesses. In her new role she will be responsible for TotallyMoney's people strategy and all aspects of the employee experience.