Relief that right-to-work checks stay digital until next year
Relief that right-to-work checks stay digital until next year
DeeDee Doke
27 September 2021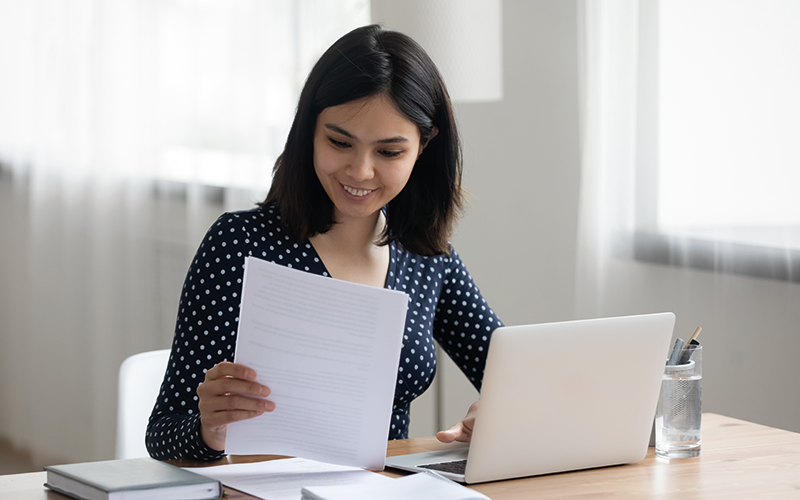 The government has once again deferred the ending of the digital right-to-work checks.
To overwhelming support from the recruitment industry, the Home Office has deferred until 5 April 2022 the end date for digital right-to-work checks for UK and Ireland workers.
The Home Office has also initiated a review of the availability of specialist technology to support a system of digital right-to-work checks in the future.
In a 26 August announcement, the Home Office said: "The intention is to introduce a new digital solution to include many who are unable to use the Home Office Online checking service, including UK and Irish citizens. This will enable checks to continue to be conducted remotely but with enhanced security."
The Home Office went on to say: "Deferring the end date… ensures the Right to Work Scheme continues to operate in a manner which supports employers, whilst we look to implement a long-term post-pandemic solution."
The original temporary changes were made on 30 March 2020. Initially, the Home Office planned to cut off the digital right-to-work checks for UK and Ireland workers on 16 May this year, then 21 June, and then 31 August. The 26 August announcement to defer the end date until next April came as a sharp relief to recruiters, employers and employees alike as a way to cut back on business travel and expand the employment range beyond an immediate area, among other points.
The adjusted digital check measures require:
Asking the worker to submit a scanned copy or a photo of their original documents via email or using a mobile app
Arranging a video call with the worker in which they are asked to hold up the original documents to the camera and check them against the digital copy of the documents, record the date you made the check and mark it as 'adjusted check undertaken on [insert the date] due to Covid-19'
The online right-to-work checking service can be used while doing a video call if the worker has a current Biometric Residence Permit or Biometric Residence Card or has been granted status under the EU Settlement Scheme or the points-based immigration system. The applicant must give permission to view their details.
Image credit | Shutterstock