CONTRACTS & DEALS: 18-22 OCTOBER 2021
CONTRACTS & DEALS: 18-22 OCTOBER 2021
19 October 2021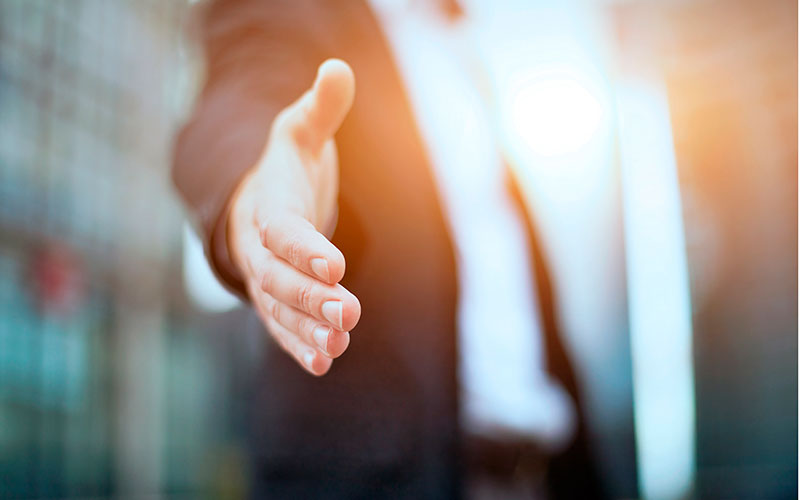 This week's new contracts & deals include: Arrows Group, Caissa Recruitment, CoderPad, CodinGame, Quanta, Pelle Recruitment, reed.co.uk, Sixth Sense, The MCG Group, TopSource
• Recruitment specialist Arrows Group has acquired executive search firm Caissa Recruitment in Berlin. Caissa will continue to trade under its own brand as it expands to a wider international market.
• Technical interview platform CoderPad has acquired CodinGame, a candidate assessment platform. The acquisition will help employers strengthen their technical talent process to identify the most proficient candidates faster and easier, while reducing unintentional hiring bias. CodinGame's entire team has joined CoderPad. CoderPad and CodinGame's joint offerings provide screenings, tests and challenges to analyse candidates' technical skills in a way that mimics real working conditions.
• Architecture and design agency Pelle Recruitment has partnered with James Cann CBE's Recruitment Entrepreneur's REflex to accelerate its growth. Andrew Watkins, who founded Pelle in May 2021, said the partnership "provides an immediate network to tap into" and opportunities for inter-group collaboration on roles and clients which are "hugely beneficial" when starting out. Watkins says he hopes to build a brand with a national presence and a "deep" understanding of its clients and candidates' needs, which make "meaningful" connections.
• Life sciences recruiter Quanta has been appointed as the ongoing sole tier 1 supplier for contract recruitment and technical services at Lakes BioScience. Quanta will be providing Lakes BioScience with contractors in all areas including project management, engineering, project controls, procurement, automation/IT, CQV and more. Quanta is part of QCS Staffing, a recruitment agency in the life sciences, renewable energy and ICT & data centre industries.
• Reed.co.uk and HARBOUR have announced a partnership to deliver an integrated candidate management process on the jobs site. Reed's partnership with the recruitment software provider will give jobseekers a smoother experience and make the hiring process easier and more efficient for recruiters. Candidates will complete their application on Reed's website and then automatically send the application, along with any additional detail such as CVs, screening questions and covering letters, directly to the client's HARBOUR system.
• The MCG Group has acquired Sixth Sense, an independent training company based in central Scotland, broadening its core people-focused services to include apprenticeships and training. The acquisition is the third for The MCG Group in the last 12 months. The MCG Group is a collection of recruitment companies offering consultancy, project management and training services. It operates in the aerospace & aviation, healthcare, construction, education and technology sectors.
• Payroll provider TopSource has announced a partnership with foreign exchange specialist Ebury to allow its clients to accelerate their headcount growth internationally without the normal payroll and payment challenges. TopSource Worldwide will use Ebury Mass Payment's technology and capabilities to provide clients with a scalable payroll payment service that can make payments to employees based in over 200 countries across 140 currencies.
It means that TopSource Worldwide clients, many of which have employees in multiple global locations, will be able to quickly grow their headcounts without having to deal with the practical challenges and cost of setting up a legal entity and payroll function on the ground in every country they are active in.