Good news on the jobs horizon across all sectors in the UK
Good news on the jobs horizon across all sectors in the UK
22 October 2021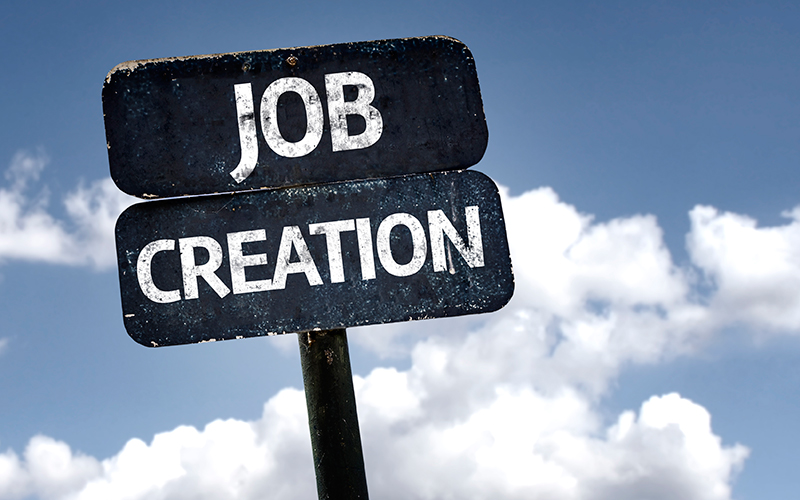 UK independent parcel carrier Yodel is looking to recruit 4,311 new colleagues as the business prepares for a busy festive period.
There are a variety of roles available, including couriers, parcel sorters and warehouse operatives at one of Yodel's 50 locations nationwide.
The announcement comes as Yodel records its busiest and most successful year to date. The firm handled 190m parcels last year, a 30% increase in volume in 2020 compared to 2019.
And in the North-East, Just Eat, the global online food delivery company, will create 1,500 new customer service roles in Sunderland as it joins other international companies who have already made the move to the North-East.
According to Bdaily, to capitalise on the increasing interest in North-East England as a leading business destination, Invest North East England – the region's inward investment body – has launched a new campaign encouraging businesses to 'move on up' to North-East England.
North-East England's popularity as a 'northshoring' destination, which sees businesses move all or part of their operations from the South to more cost-effective locations in the North, has helped mitigate the impact of the coronavirus pandemic and expand the list of global brands that now call the region home.
Elsewhere, digital recruitment platform Join Social Care has launched a major recruitment drive to hire 40,000 carers into the sector in the next six months. According to the company, since its launch earlier this year, it has already introduced 60,000 people into the care sector.
As part of the jobs drive, the company has launched new Job Search and Provider Search tools. The platform will give candidates a comprehensive view of opportunities available in the care sector and will connect them to matching care providers.
Finally, UK drainage contractor Lanes Group has almost 150 jobs available at its depots across the country. Employing more than 2,200 staff across 25 depots throughout the UK, Lanes Group is recruiting for a wide variety of positions within the drainage industry, including drivers, engineers and groundworkers.
The company said while previous drainage experience is beneficial, it is not essential as extensive on-the-job training is provided.
• Comment below on this story. Or let us know what you think by emailing us at [email protected] or tweet us to tell us your thoughts or share this story with a friend.