Social recruiting November/December 2021
Social recruiting November/December 2021
30 November 2021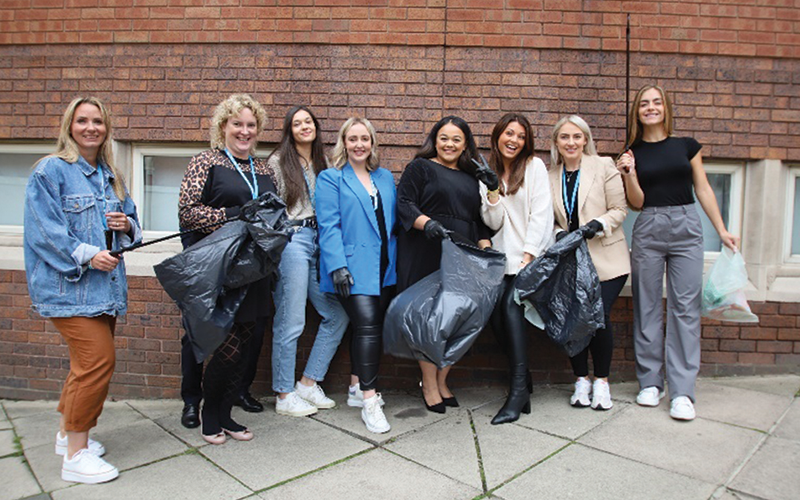 From litter picking on the streets, donating community football kits or pledging to do fundraising feats, you've certainly been busy since the last Recruiter...
SF Recruitment cleans up in the Midlands
Midlands-based SF Recruitment has challenged its staff to pick up a minimum of 20,000 pieces of litter from areas in Birmingham, Leicester and Nottingham throughout October and November. Each employee is being encouraged to take time out of their working week to collect their share of the litter, which will be recycled where possible. SF Recruitment is also inviting other local businesses to get involved with similar pledges to help clean up the locality. It is hoped that almost one tonne of plastic and litter will be removed from those areas.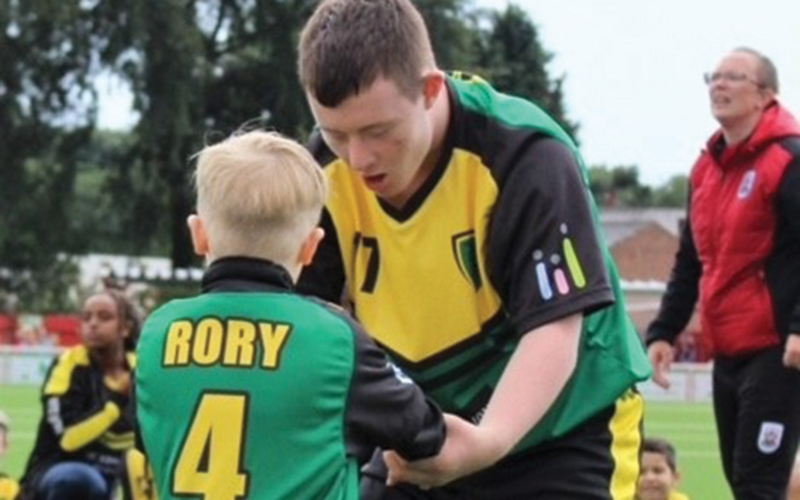 Frontline launches community work drive
To celebrate a record-breaking year, careers specialist Frontline Recruitment felt it was time to give something back, so it has upped its charity and community work. The recruiter is currently supporting, via sponsorship or fundraising, around a dozen groups, including community-based grassroots football team Toton Tornados FC in Nottingham. Among other offers of support, Frontline has donated the away playing kit for the Under 11s.
Frontline's operations director David Essam said: "The last 18 months has been tough for charity and community groups … However, Frontline is very proud of its roots in the community and after having such a strong 2021, it's only natural that we should support a range of people who are doing such wonderful work."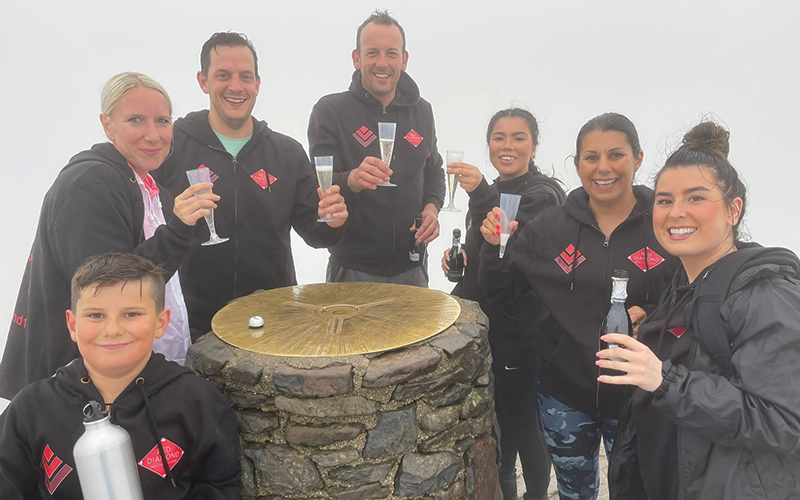 Red Diamond's 10 pledges for 10 years
Red Diamond Executive Headhunters is celebrating 10 years in business by making 10 fundraising pledges to charity. The Huddersfield-based company, founded in 2011 by Emma and Simon Robinson, kicked off the fundraising drive with a climb of Mount Snowden. Joining them was Emma and Simon's eight-year-old son Bertie, who not only kept pace with the grown-ups but managed to raise an impressive £750 in sponsorship. Nine other fundraisers will be held as part of the 10th birthday celebrations, with the money raised going to the Sick Children's Trust, the charity that runs Eckersley House. The Robinsons stayed at Eckersley House for six months, spending every moment they could with son Jasper, who was born prematurely 10 years ago, before he sadly passed away at just six months old. To donate, please visit https://bit.ly/3wgImg4