APPOINTMENTS: 24-28 JANUARY 2022
APPOINTMENTS: 24-28 JANUARY 2022
25 January 2022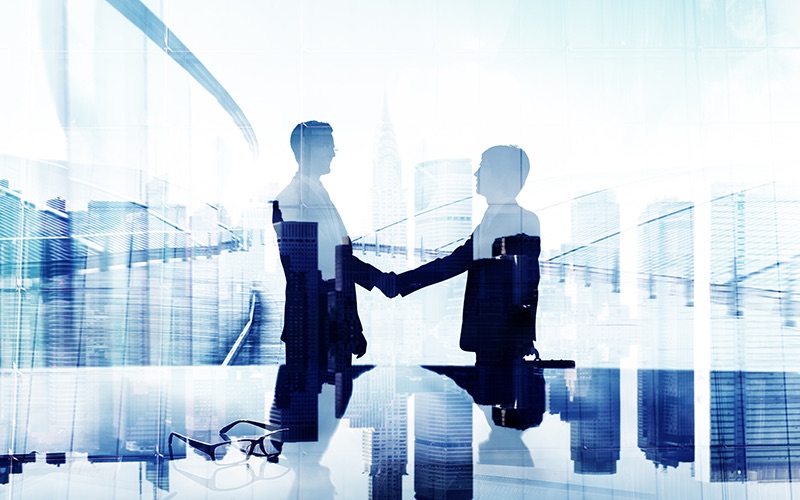 This week's appointments include: APSCo, Aspen People, B&W Engineering, BIE Executive, Egress, ISE, Rabobank, Santander UK, SF Recruitment, VIQU
• The Association of Professional Staffing Companies (APSCo) has appointed Joanna Rice as its new partner success manager. Rice has worked in a number of staffing companies and recruitment suppliers, including Oleeo, iProfile and Pulse Staffing. She will be taking over from Teri Etherington who will be moving into a new role as talent development manager, where she will be supporting APSCo's training services.
• Glasgow-based executive search firm Aspen People has promoted associate director Debbie Shields to board director and Mike Orr to senior consultant. Shields joined Aspen in 2018. With more than 10 years' experience she has worked with senior leadership teams across a broad spectrum of public, private and Third Sector organisations, and now heads up the Third Sector and Interim divisions at Aspen.
The recruiter has also welcomed two additional team members: Kate Kennedy as consultant and Lauren Crichton as talent partner. Aspen People specialises in education, local government, government agencies, healthcare and housing, but as also seen significant growth within the Third Sector and not-for-profit sectors.
• Global engineering consultancy Black and White (B&W) Engineering has appointed Rachel Ovington as HR director in Newcastle. Ovington has over 15 years' experience in HR and talent development. She joins from KP Snacks where she led the corporate and commercial HR team for the UK as head of HR and business partner to the KP executive team. In her new role she will be responsible for enhancing employee engagement, developing "great" talent and establishing a strong employer brand.
• Executive search firm BIE Executive has announced that director Alex Hyde has moved from its finance team to lead its transformation team. Hyde joined the recruitment firm in 2018 to help develop its search offering. BIE Executive recently opened a new office in Manchester.
• Cyber security and provider of intelligent email security Egress has appointed Laura Probert as chief people officer. Probert will be responsible for driving the firm's people strategy, attracting and developing talent, employee benefits and rewards programmes, and company culture.
• Anne-Marie Campion, early careers manager-recruitment at Jaguar Land Rover, has been appointed as new chair of the Institute of Student Employers (ISE). She succeeds Deborah McCormack, head of early talent at Pinsent Masons, who has served her three-year term. Campion has worked in student recruitment for more than 30 years, including roles with Deloitte and HSBC.
ISE also welcomes new directors to its board. They will be responsible for driving the ISE's research, policy and events agendas as well as promoting apprenticeships and best practice. They are: Laura Anderson, graduate and intern development lead for HSBC; Maria Donovan, recruitment director at Unlocked Graduates; Lucy Hegarty, global head of early talent recruitment at GSK; Gianina Harvey-Brewin, associate director of employability and apprenticeships at University of Greenwich; Reena Jamnadas, management consultant at Cappfinity; and Sophie Meaney, CEO at Elevate Talent Strategy.
• Rabobank, the specialist food and agri bank, has appointed a new head of HR in the UK. Lisa Atkinson will be responsible for building and managing a commercially focused HR function that provides a comprehensive HR service to the UK branch, while further positioning Rabobank UK as an employer of choice.
Atkinson has worked for Rabobank for 22 years, most recently its head of people advisory and development. Her career within Rabobank has seen her lead on business partnering, employee relations, talent acquisition, learning and development, and in developing Rabobank's diversity and inclusion policies. She takes over the London-based role from Emma Dolby, who has taken up the role of chief human resources officer for Europe and Africa.
• Santander UK has appointed Alan Horton as head of recruitment sector for the Invoice Finance team. Horton will be responsible for ensuring the Invoice Finance facilities the bank offers to recruitment clients are appropriate to help them achieve their goals. With almost 16 years of experience in Invoice Finance, working with a number of recruitment companies, Horton moves into this newly created role from his previous position of head of origination for commercial clients in Santander Invoice Finance.
• Midlands-based recruiter SF Recruitment has appointed Sarah Harvey as a new divisional director. Harvey, former owner and director of Artemis Resourcing, joins the recruitment firm to lead the specialist technology division having previously led her business in providing talent solutions at all levels of seniority across technology and IT functions, including change professionals. She brings more than 25 years' technology experience to SF Recruitment.
• VIQU has appointed Lindsay Clarke as recruitment resourcer in its account management team. Clarke has over five years' HR and recruitment experience in South Africa and the UK. The recruitment agency has also appointed Stephan Meyer as manging consultant in its IT recruitment team in Southampton.