Recruiter's HOT 100: HOT 10 Engineering/Technical/Science Recruiters
Recruiter's HOT 100: HOT 10 Engineering/Technical/Science Recruiters
Sue Dodd, Agile Intelligence
28 February 2022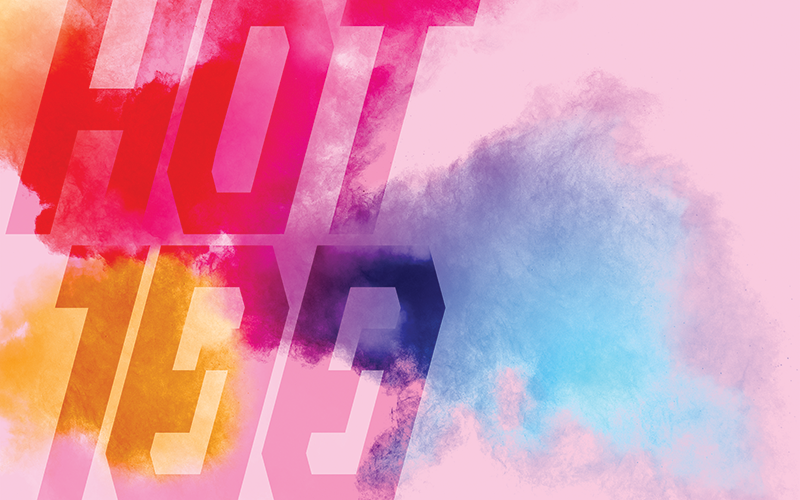 There are 21 technical/engineering specialists included in the Recruiter 2021 HOT 100, including three public sector-categorised built environment/technical recruiters.
However, like-for-like comparison with the previous year shows there are still three fewer technical/engineering recruiters in the HOT 100 despite the return of several companies that were previously unable to provide accounts before deadline, mainly due to Covid-related delays.
| | | | | | |
| --- | --- | --- | --- | --- | --- |
| Rank | Company name | Number of employees | Gross profit £m | Gross margin | GP/employee £ |
| 1 | Proactive Technical Recruitment | 23 | 3.4 | 26.4% | 146,783 |
| 2 | NRL | 68 | 9.3 | 6% | 136,957 |
| 3 | Falcon Green | 41 | 5.1 | 15.5% | 123,359 |
| 4 | Resourcing Group | 90 | 10.7 | 8.4% | 118,389 |
| 5 | Airswift | 656 | 75.2 | 12.1% | 114,605 |
| 6 | EWI Recruitment | 29 | 3.3 | 36.1% | 114,138 |
| 7 | NES Global Talent | 1,166 | 129.7 | 11.5% | 111,232 |
| 8 | The Oyster Partnership | 62 | 6.8 | 21.3% | 109,230 |
| 9 | Shorterm Group | 143 | 14.8 | 11.3% | 103,490 |
| 10 | Technical Resources | 32 | 3.2 | 27.1% | 101,501 |
| | | Weighted Average: | | 11.5% | 113,164 |
This overall engineering/technical/science umbrella covers technical skillsets into a wide range of infrastructure, manufacturing, built environment and supply industries (now also incorporating public sector client organisations such as local government housing) and includes the following among its sub-sectors: infrastructure, marine, defence, energy including oil & gas and nuclear, wind, other renewables, power, aerospace, automotive and rail, plus a broad range of manufacturing and construction.
With such highly skilled, technical or engineering personnel there are often substantial overseas placements, which are integral to many of the recruiters' business models. However, some companies additionally deploy a 'project solutions' approach, which is also increasingly integral within their financials. The HOT 10 category also encompasses recruiters, which include life sciences among their specialisations and all STEM disciplines with the exception of companies more aligned to the Technology (IT/telecoms) sector. Within the HOT 100, a total of perhaps 15 recruitment companies declare some business interest in life sciences roles, four in this engineering/technical category and a further 11 already previously assigned to the technology category. More than doubling last year's total, the increased number reflects, surely, the priority placed upon life sciences in particular during the pandemic.
This HOT 100 includes seven recruiters citing Energy as a key speciality, including the return of Airswift at 27th, while NRL is the highest placed energy/power recruiter at 12th. This presents another relatively strong listing from a specialisation that still often is dominated by oil & gas, although renewables are an increasing proportion of business, and some now recruit predominantly in onshore and offshore wind, solar, nuclear and related fields.
Construction is another key sector in the HOT 100 and Falcon Green at 17th is again the highest ranked. Including infrastructure, there are also at least seven companies in the HOT 100 for whom either construction or built environment is their main speciality. That includes those supplying local government. Business confidence has undoubtedly had a major impact upon the sector in the past few years with Brexit uncertainty through 2019 followed quickly by the pandemic economic impact, its lockdowns and restrictions. Long-term infrastructure programmes kept the sector active through 2020 but large swathes were halted or delayed leaving a backlog of projects for completion or reassessment. A housing boom has now also encouraged residential development projects to be recommenced. Of course, post-Brexit, some of the required skills, especially in trades, are now harder to resource.
The broader Engineering and Science category, with their many sub-sectors, contributes the final seven recruiters from engineering/technical/science into the HOT 100. This is a diverse range, both through sector and geography, providing strategic resilience for many recruiters and their contractors. Sector outcomes have varied – automotive, commercial aviation, travel and retail-related business has been worst affected but longer-term government-backed defence and infrastructure projects have provided some mitigation. By contrast, life sciences has mainly experienced significantly increased demand, pandemic-driven, especially in areas related to vaccines, therapeutics, testing, remote sensing and PPE. This is only partly offset by weakened demand in routine settings affecting client industries involved in non-Covid related medical devices, research, trials and treatment.
This is a summary of the 2021 HOT 10 findings:
• The 2021 HOT 10 engineering/technical (including science) represents £2.264bn sales turnover, a decline of 15.1%, generating around £261m in gross profit (GP). Internal employee numbers range from 23 to 1,166.
• GP (net fees) fell by 18.9% year-on-year, producing GP/head -20.8% as headcount still rose, albeit modestly, by 2.4% to 2,310. Average GP/head (productivity) totalled £113,164, while gross margin stood at 11.5%.
• If the two largest constituents are excluded (Airswift, NES), the remaining eight recruiters averaged a more moderate shortfall with a 14.2% drop in GP but executed a commensurate 12.2% contraction in headcount resulting in just a 2.2% decline in GP/head. Gross margin is a little lower at 11.1%.
• Only one company posted growth in GP. Two companies reported headcount expansion while the remaining eight reported contraction, mostly significant. Four managed to increase productivity, but only one of these combined both headcount and productivity growth simultaneously.
• Five companies remain from last year's HOT 10: NRL, Falcon Green, Resourcing Group, EWI and NES Global Talent.
• nGAGE's Proactive Technical Recruitment has joined the HOT 10 in top spot as productivity rose almost 38%, although driven by a near halving of headcount to counteract the 24.5% drop in GP. As with many larger group 'standalone' subsidiaries, centralised shared services may give an advantage to GP/head rankings by minimising the number of support staff required within the individual business and the nGAGE stable of companies, along with Randstad, Adecco et al, similarly benefit. However, equally so, other companies may choose to outsource some functions, likewise limiting the need for internal headcount.
• NRL moved up to 2nd with a 6.9% gain in productivity driven by a 9.3% drop in headcount easily offsetting a 3.1% GP reduction. This is a strong performance by any standards with evidence that the bulk of the decline was in the Q2 2020 lockdown period and, apart from some cyclical project work fluctuation, the remainder of the year saw a stable performance across most of its main sectors.
• Falcon Green retained third position in a difficult year for construction, particularly hard hit during first lockdown in the UK. However, this construction recruiter reduced its headcount by less than 5% despite GP shedding over 22%, resulting in an 18.4% drop in GP/head.
• The nGAGE stable has two other companies in this HOT 10. Built environment specialist Resourcing Group rose to fourth, mitigating most of its 20% contraction in GP by reducing its headcount. It also, during the year under review, received the built environment business of Eden Brown with the latter now focusing upon its qualified social worker, education and local authority markets. EWI, moving up to sixth position, places mainly technical engineering personnel globally and also managed to offset substantial gross profit decline with a slightly greater contraction in headcount.
• Airswift returns at fifth, during a fairly brutal year for global contractors and oil & gas recruitment in particular given the depressed oil price (at that time) as world economic output weakened. It limited its productivity shortfall to 11.3% by cutting its costs base, reducing headcount by nearly 12% to offset an almost 22% decline in GP.
• NES Global Talent eased from top spot to seventh. NES, despite its client industries being well spread, still posted a 19.1% decline in GP but a more substantial 33.7% drop in GP/head as it expanded its headcount by a full 22% (increased in its last two fiscal months by Fircroft staff numbers). Gross margin also shed 70 basis points, most likely led by business mix and lower perm activity. These results include around a six-week contribution from its September 2020 acquisition of Fircroft, with the joint entity now arguably the largest technical recruitment company globally. Although both were historically viewed as oil & gas recruiters the new group is substantially diversified into a wide range of industry sectors, not only in renewable energy but also in power, rail, infrastructure, life sciences, mining, automotive and chemicals.
• At eighth enters The Oyster Partnership, another built environment specialist, which produced modest growth in its GP and productivity, although crucially it benefits from a year end, which only included two and a half months from the first 2020 lockdown. Shorterm Group, technical engineering specialists returned to the HOT 10 at ninth as GP/head dropped over 8% as it almost maintained its headcount. In 10th position lies Technical Resources (TecRes), which limited its productivity decline to around 6% by reducing headcount.
• Those leaving the HOT 10 this year were dominated by oil & gas/energy recruiters – Oil Consultants, TRS Staffing Solutions and Petroplan, although the latter remained at 65th overall in the HOT 100. As anticipated in last year's HOT 10 commentary, the year 2020 would present far greater challenges in the oil & gas industry in addition to an overall drop in demand for many related services. This was reflected in the 2021 HOT 100, based mainly on a calendar 2020 or March 2021 accounting year. The increasing divergence is now evident between companies either best positioned for a green transition such as an emerging ERSG and those diversified into infrastructure, power and other engineering sectors, versus those recruiters less able to adapt quickly.
• Skills in oil & gas will remain globally active with substantial, if volatile, demand for many years ahead but the key to sustained long term growth now appears to lie in renewables, transferability and transition. Clearly the present geopolitical situation with war in Ukraine now has major global implications for oil & gas, with heightened prices and limited supply, but it is the act of war, uncertainty and human misery that are foremost in these early days. Furthermore, Rullion consolidated group accounts (which ranked a little below the HOT 100) were used instead of Rullion Engineering and its sister Rullion IT, exiting these two subsidiaries from their specialist groups.
Turning to gross margin trends:
• Average weighted gross margin for the 2021 HOT 10 fell by 60 basis points to 11.5%, although 80 points above last year's HOT 10 group with its different business mix. This HOT 10 year-on-year margin erosion is especially attributed to the pandemic-related weakness in permanent placements but also to contract client mix and associated pricing pressures. With the HOT 10 constituents changeover compared with the prior year publication, only two companies now post gross margin below 10%, whilst a further five earn between 11% and 16%, two well above 20% and again the one single company above 30% – EWI Recruitment has by far the highest margin at 36.1%, a 580 basis point rise on the prior year evidencing a further increase in its perm business mix.
• Three of this HOT 10 reported increases in gross margin – Proactive, NRL and, as detailed above, EWI. A combination of contract business, delivery model and perm percentage are the key factors, with client type and volume mix driving overall contract margin against a backdrop of persistently competitive market pricing.
• Contract margin across the HOT 10 was a diverse mix with perhaps half of companies experiencing some erosion, in some cases alongside a reduction in contractor activity. Others, by contrast, have improved the value mix, more than offsetting any reduced volume. Overall average contract margin is into a double figure percentage but the range is broad, from well below 10% scaling up to 20%, a reflection of the diversity of the constituents – incorporating UK and overseas specialists across a broad spread of construction, infrastructure and technical engineering niche recruiters.
• Comment below on this story. Or let us know what you think by emailing us at [email protected] or tweet us to tell us your thoughts or share this story with a friend.