Recruiter's HOT 100: HOT 10 Technology recruiters
Recruiter's HOT 100: HOT 10 Technology recruiters
Sue Dodd, Agile Intelligence
3 February 2022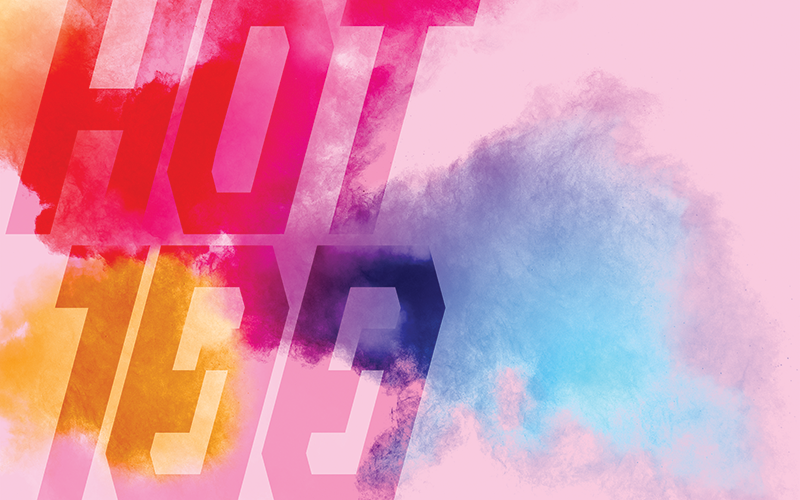 Once again in the HOT 100 it has become even harder to separate between Technology (traditionally described as IT/Telecoms), STEM and Technical (mainly Engineering) skillsets and job roles.
Where possible we allocate companies to their largest contributor sector but we do try also to describe wherever their interests crossover into those other categories. STEM/Science recruiters are allocated either to the HOT 10 Technology or Technical lists.
| | | | | | |
| --- | --- | --- | --- | --- | --- |
| Rank | Company Name | Number of employees | Gross Profit £m | Gross margin | GP/employee £ |
| 1 | People Source Consulting | 47 | 11.5 | 17.3% | 245,026 |
| 2 | LA International Computer Consultants | 106 | 23.6 | 9.5% | 222,496 |
| 3 | GCS Recruitment Specialists | 32 | 5.5 | 16.3% | 172,625 |
| 4 | Levy Associates | 37 | 5.6 | 22.5% | 151,919 |
| 5 | SystemsAccountants Holdings | 57 | 8.2 | 25.5% | 144,239 |
| 6 | Marlin Green | 45 | 6.4 | 22.9% | 142,000 |
| 7 | WA Consultants | 23 | 3.2 | 11.9% | 137,461 |
| 8 | Red Global | 218 | 28.1 | 21.5% | 128,899 |
| 9 | Parity Group | 44 | 5.6 | 9.7% | 127,273 |
| 10 | Cornwallis Elt | 43 | 5.2 | 16.3% | 121,260 |
| | | Weighted Average | | 15.1% | 157,873 |
Comparing like-for-like, the Technology (IT/Telecoms) sector representation has taken record share this year compared with prior periods, contributing 48 companies including three IT/STEM specialists in this year's HOT 100 (like-for-like 43 in 2020), and easily remains the dominant specialisation in the HOT 100.
Across all the technology recruiters there are myriad specialisations and niches, different industry verticals and a constant undercurrent of evolving skillsets. During the early stages of the Covid pandemic, at least seven out of this HOT 10 made use of government grants (primarily furlough) – not too dissimilar from the broader HOT 100 where over 80% of companies accessed government support. However, following that initial drop in technology recruitment activity in Q2 2020, demand began to recover and IT recruiters responded by rebuilding capacity as clients initially focused upon those skills required to improve connectivity and security, to facilitate working from home (WFH), remote access and a host of related services.
As this became the norm, new and deferred projects were rekindled whilst at the same time the digitalisation of work, across all sizes of organisations, remains an ongoing and very substantial trend. The WFH-related demand may ease once the newly settled hybrid working norm is fully established, but new or existing projects combined with the technological advancements and applications inevitably emerging from any global crisis effort should ensure that technology skills recruitment retains its high ranking and relevance well beyond the foreseeable future. The big challenge is to resource the talent required in such a candidate-short market.
The roll-out of the IR35 change was, of course, delayed at short notice by the pandemic response from April 2020 until April 2021 when it was finally implemented. Much of the preparation work and client responses were, however, seen in 2020 with some private sector organisations even embargoing the employment of contractors using personal services companies (PSCs). Meanwhile, recruiters strived to offer compliance solutions, often based on their earlier public sector roll-out experience in 2017.
The HOT 10 typically comprises a mix of contractor and permanent placement business, with most companies offering both. As usual for Technology, there are no purely permanent recruiters in the HOT 10 – the breakdown, however, is diverse as four companies earn between 10% and 60% of their fees from permanent placements, while the other six companies are predominantly contract operators with less than 10% and in some cases virtually zero permanent fees.
However, the IT contract margin in the UK sees significant differential between high volume commoditised UK business, which is highly competitive and niche, often hard-to-fill specialists. When the latter are placed overseas the contract margin is still significantly improved. Regardless, the high value of IT contractors is reflected in financial results through both billings and net fees per placement, even if the net fee rate is at the lower end of the recruitment industry average.
Key facts about this 2021 HOT 10
• The 2021 HOT 10 represents around £680m in sales turnover, generates around £103m in net fees and employed 652 internal staff; smaller than last year's cohort as Manpower's Experis has dropped just outside of the HOT 10.
• Net fees for this HOT 10 fell by just 4.1%, while average gross profit (GP)/head rose by 13.5% with internal employee numbers reduced by 15.5%, no doubt Covid influenced.
• Gross margin among this HOT 10 varies from 9.5% at LA International to 25.5% at SystemsAccountants reflecting differing mixes from contract to permanent, a range from large volume to hard-to-fill niche roles, diverse managed services' in-house fill rates and, especially, a very wide spread of 100% UK to over 90% overseas business, the latter often serviced from within the UK, although Brexit has changed the in-country requirements and led to more companies requiring overseas offices.
• Productivity: seven of the HOT 10 feature in the top 20 productivity table of the HOT 100 with GCS in top spot at almost 50% growth in GP/head albeit driven by the sharp drop in employee numbers. Parity (also driven by employee reductions) rose 19%, while LA International, Levy Associates, SystemsAccountants, Red Global and WA Consultants are also in the top 20 productivity table with growth of 14%, 14%, 10%, 7% and 7% respectively.
• In light of the Covid-impacted market, only two HOT 10 companies grew employee numbers and, while nine companies posted increased productivity, only one of these (People Source) simultaneously achieved that dream combination of both.
• Six constituents remain from last year – People Source, LA International, Red Global, Parity, Marlin Green and WA Consultants – joined by four newcomers or returners in GCS Recruitment Specialists, Levy Associates, SystemsAccountants and Cornwallis Elt.
• The top two companies held their positions from last year – People Source and LA International – each offering a wide range of IT skillsets, including security-cleared IT professionals, the latter being the key speciality of LA International. However, they do have very different business mix and overseas exposure. Each retains sizeable government-related or direct public sector placements.
• People Source took the number one spot by achieving the dream combination during the first year of the pandemic. It posted a modest gain of 3.4% in productivity, while simultaneously expanding its own headcount by 11.9%, translated into a 15.8% gain in GP. Gross margin shed 30 basis points to 17.3%, more likely a reflection of the weaker permanent market. Based in Bristol, it operates through several key frameworks and recruits across digital and IT skills including DevOps, cyber & information security, public sector & healthcare, business analysis, Big Data analytics, BI & data science, electronics engineering, infrastructure, networking & architecture, software development & agile. Furthermore, its managed Consultancy Service specialises in digital transformation, digital defence sector, cloud computing services, cyber security, digital health and the public sector framework.
• LA International finished second, further increasing its own GP/head by a substantial 14%, helped by a 6.2% reduction in headcount alongside a 6.9% rise in GP, achieved through a 50 basis point gain in gross margin to 9.5%, the eighth consecutive year it has risen. Specialising in contract, it remains headquartered at its large single site UK location, operating through eight distinct divisions – defence, national security, ICT, Central government, health, higher education, managed services and international. The ICT division specialises in high volume, complex ICT across several industries including tech, government, defence, oil & gas, retail and aerospace. LA International is the leading supplier of security-cleared IT staff to the UK government, also with significant overseas business spanning its experience in 90 countries.
• Moving up to third place was GCS Recruitment Specialists, which reported exceptionally strong productivity growth of almost 50% but driven by a more than halving of its workforce and also seeing a sizeable drop in GP.
• In 4th place lies Levy Associates, which has expanded modest real growth in sales and net fees and, with a 7.5% reduction in employee numbers, achieved a robust 13.7% gain in productivity.
• SystemsAccountants entering at 5th saw modest reduction in sales and net fees but curtailed its staff numbers to a greater degree resulting in over a 10% rise in productivity. Gross margin gained a huge 250 basis points to 25.5%, indicating stronger perm business relative to contract and quite likely partly driven by overseas growth. It bridges the talent gap between Finance and Technology, providing skillsets including analytics, BI, data management, EPM, ERP, finance systems and transformation, and placing staff into the UK, North America and Western Europe from offices in London, Chicago, New York, Rotterdam, Paris and Berlin.
• Marlin Green is in 6th place, achieving modest growth in sales, GP and employee numbers but with a slight drop in productivity and gross margin. With a year-end earlier in 2020 than many HOT 100 firms it saw the full impact of first lockdowns across several countries but these figures do not benefit from the recovery in IT, which began later in 2020 and into 2021. Equally part of 2019 is included, before the pandemic hit the recruitment market. Marlin Green was founded 11 years ago, with specialisations in SAP, BI and Big Data, with offices based in London and Dusseldorf. It has a contract-only pan European model, which places well over 90% of its contractors across mainland Europe and it offers rapid, fully supported deployment to several key country markets. Once the market settles down from Covid, expansion plans are already afoot to open several new European offices.
• WA Consultants in 7th achieved 6.9% productivity growth as it more than offset a 9% drop in GP via a near 15% shedding of headcount. Gross margin did rise by 20 basis points driven by business mix. With a year-end of March 2021 its year was entirely pandemic impacted. Primarily serving the R&D, IT, telecoms, automotive, aerospace, semiconductors and public sector industries, it derives around 70% of its sales revenue from the UK and almost 30% spread across Europe.
• Red Global, positioned in 8th place, established over 20 years ago, is a SAP eco-system specialist, which has also constantly evolved with the platform to offer complimentary technologies such as Salesforce, Cloud, AI & ML, cyber security and data. Red supplies into major sectors such as Professional Services including consulting, healthcare & pharmaceuticals and manufacturing and IT but its SAP specialisations afford an exceptionally broad range of client industries. It operates from its London HQ, four European and one US offices with a high proportion of its business especially in Europe. It mitigated a 4.5% drop in GP by reducing headcount by 10.7% resulting in a near 7% gain in productivity. Despite an overall relatively weaker performance of perm fees versus contract, the group business mix shifted towards higher overseas-derived fees, which assisted a stronger gross margin.
• Parity eases from 6th to 9th as revenues declined with the unwinding of its Scottish Government framework contract, also weakened by private sector Covid-impacted project delays, at least during the first half of 2020. This was only partly compensated by increased alternative public sector client framework revenues such as the ONS.
• The final HOT 10 slot is filled by Cornwallis Elt, which simultaneously increased its gross margin and its productivity as a 5.1% drop in GP was mitigated by a slightly greater reduction in headcount. This City-based UK specialist places technology, digital, transformation and change management experts into the Financial Services, digital & media, professional services and legal sectors.
With such a difficult year for permanent recruitment, comparing individual gross margin trends as per previous years could maybe seem less relevant as very few companies have increased their permanent fees. However, the wider business mix remains pivotal and those companies with high overseas revenues, strong UK niche areas or simply less dependency upon high volume contracts have seen overall gross margin either rise or post only modest decline. Indeed the loss of some low margin contract business early in the pandemic has, perhaps inadvertently, shifted some businesses into a higher margin mix even where their perm fees may have fallen sharply.
• Average weighted gross margin of this HOT 10 rose by 40 basis points to 15.1% as five companies increased but five reduced their margin. This average rise was driven by business and client mix and especially by strong gains from Cornwallis Elt, Red Global, SystemsAccountants and LA International, partly offset by GCS in particular.
Read the full report, compiled on behalf of Recruiter by Agile Intelligence, here.
• Comment below on this story. Or let us know what you think by emailing us at [email protected] or tweet us to tell us your thoughts or share this story with a friend.