Social recruiting March/April 2022
Social recruiting March/April 2022
8 March 2022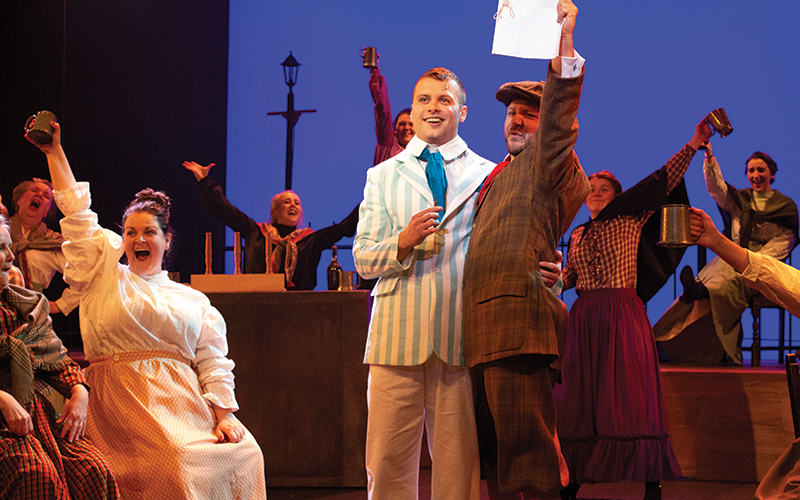 Spring is in the air, so time for recruiters to really get their show on the road! Here's what some of you have been up to since the last Recruiter...
The show finally went on for Illumina's Hector
Hector Wheatley, EMEA talent acquisition partner at Illumina's Early Talent Programmes, was cast as banjo-strumming Kipps in the musical Kipps (Half A Sixpence) in February 2020, "blissfully unaware the world was about to drastically change". With Cambridge local company Festival Players, the group managed to get in "four or five" rehearsals before the show was postponed until January 2022. When Omicron surged at the end of 2021, "we had people testing positive from every angle and had to adapt the show every night. We never had a full cast performance… By closing night, we were missing seven cast members of the cast, and we had both our choreographer and director in the show". A bit of the recruitment industry's resilience was obviously centre stage in this show.
---
Keystream picks Hestia as its Charity of the Year
Keystream, a provider of non-clinical talent to the NHS, has chosen Hestia as its Charity of the Year for 2022. Hestia supports adults and children in times of crisis, delivering services across London and the surrounding regions. The people it has helped in the past include victims of modern slavery, domestic abuse, young care leavers and older people. Part of the fundraising activity, led by Keystream's CSR team, include a team hike in the Lake District, an endurance spin-a-thon and office-based themed charity days.
---
Nigel Wright donates laptops to help ex-offenders find work
Recruitment agency Nigel Wright Group has donated 30 laptops to charities that help ex-offenders find employment, and children at risk of criminal exploitation. The laptops will help employment agencies Clean Slate Solutions and Recruitment Junction to better support young adults in the Teesside region and the North-East with convictions to find work. Recruitment Junction has passed some of the laptops onto social enterprise Edge North East, which works with young people at risk of serious violence and child criminal exploitation, including county lines and gangs. These laptops will be used by young people for education and to apply for jobs. Pictured above, l-r: Joe Clarkson at Clean Slate Solutions, Deborah Hugill at Nigel Wright, Beverley Brooks at The Recruitment Junction and Mark Simpson at Nigel Wright
---
Vantage takes care of the RSPCA in Q1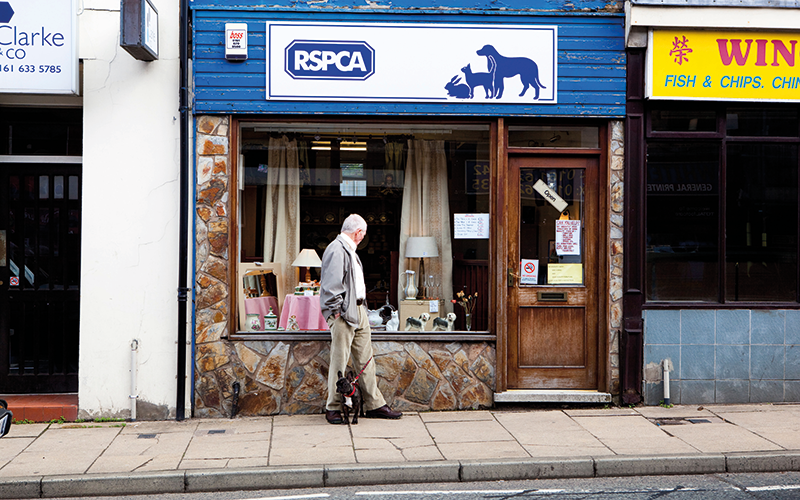 Vantage Consulting has chosen the RSPCA as its Q1 charity, following company-wide feedback. The recruiter will kick things off with its "legendary" internal office quiz, it says, which will be as competitive as ever. And after that, some of Vantage's fittest staff members will be running the gruelling Stafford Half Marathon. In addition, the animal loving staff will put on a range of events in the office, including The Vantage Table Tennis Open, Internal Karaoke Night and the How Hot Can You Go spice eating trial. Mmmm, sounds tasty!
---
SR2 hands over £35k to charities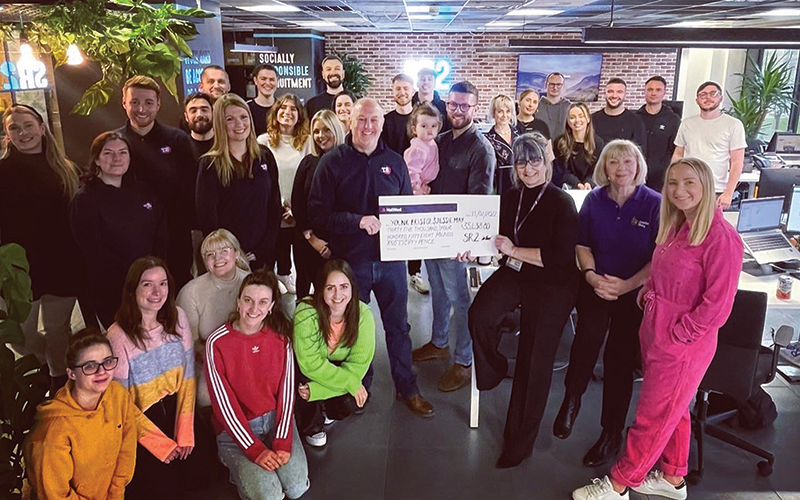 Socially responsible recruitment firm SR2, and winner of Best New Agency at 2020's Recruiter Awards, made another amazing donation to its current charity partners – Jessie May and Young Bristol. A cheque of £35,458.80, brings its total donation over the last 18 months to £98,637.83. SR2 has now given over £130k to charity in its first four years of business!
---
Image credit | Alamy