REC letter to health minister calls for equal treatment for NHS agency workers
REC letter to health minister calls for equal treatment for NHS agency workers
DeeDee Doke
28 April 2022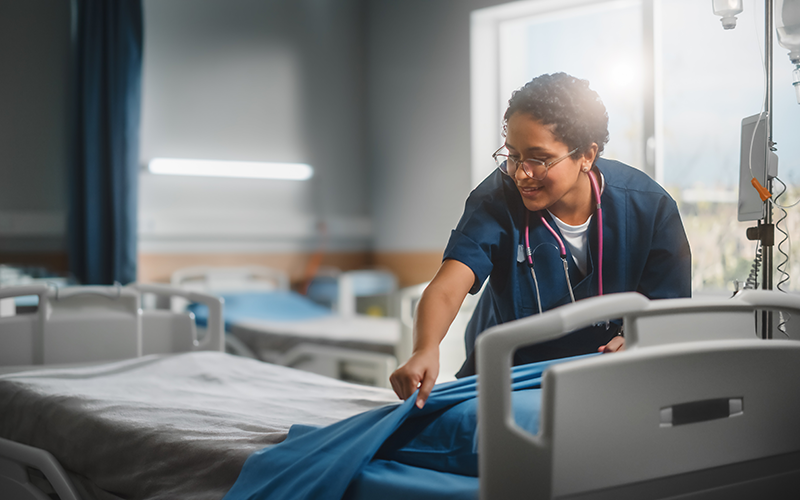 The Recruitment & Employment Confederation (REC) is calling for equal treatment of NHS agency workers with NHS staff.
According to a letter to health minister Sajid Javid that was released today [28 April], the REC is requesting "a fundamental review" of NHS workforce procurement.
The aim should be to "create a system that is fair, sustainable, protects taxpayers' money and prioritises patient safety", said the letter dated 27 April from REC deputy CEO Kate Shoesmith.
Points of concern include:
Equal treatment and an equal pay rise for agency workers in the NHS
Issues caused by the new agency rate card, published a few weeks ago by NHS England and Improvement (NHSE/I)
A need for the Department of Health and Social Care (DHSC) and the NHS to produce a long-term workforce strategy including a fundamental review of frameworks and price caps.
On pay, for instance, a 3% NHS pay increase was announced in July 2021, but Shoesmith said "this only applied to substantive staff, leaving agency workers who perform the same roles as their substantive counterparts at an unfair disadvantage".
When NHSE/I published a new price card on 29 March, Shoesmith said it was "disappointing to see no pay increase awarded to agency workers, who have kept patients safe and the NHS running during a particularly difficult period".
However, Shoesmith went on to say, that while pay is a matter of equal treatment, "the way agency workers are currently treated suggests their value and contribution is being unrecognised" by NHSE/I and DHSC.
"There have been acute and prolonged workers shortages across the NHS for many years. What we need is a long-term workforce strategy to overcome these shortages that builds on learning from the pandemic," Shoesmith said.
"What we need is a long-term workforce strategy to overcome these shortages that builds on learning from the pandemic.
"This should include a fundamental review into workforce frameworks and price caps, so that we can establish an infrastructure that works for the NHS, DHSC, agencies, patients and the public… the REC and our members believe that there should be regulation and proper controls when public money is involved. The workforce issues we currently see highlight why we need this review."
• Comment below on this story. Or let us know what you think by emailing us at [email protected] or tweet us to tell us your thoughts or share this story with a friend.