LHi Group gives staff stake part ownership of business
LHi Group gives staff stake part ownership of business
Vanessa Townsend
10 May 2022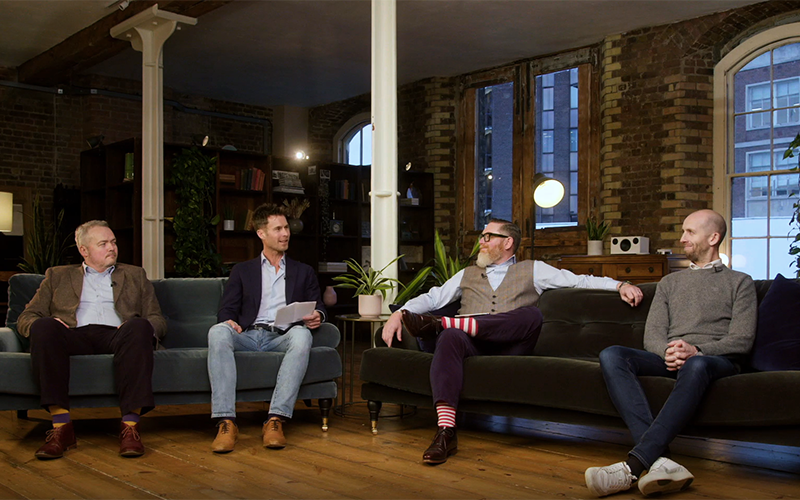 International recruitment specialist LHi Group has moved to an employee ownership structure where all employees have a stake in the company.
The Board of LHi Group has completed the sale of around 80% of the company share capital to an Employee Ownership Trust, giving every employee now and in the future a six-figure stake in the business.
Founder Tom Glanfield started the recruitment business using a graduate loan 20 years ago. "This is the biggest day in the history of LHi since that first morning when I started working from my attic," he says. "I'm so proud of what we have all accomplished and delighted to see so much wealth created now, and so much that will be created in the future with this new ownership structure."
Chairman James Ash says: "This deal is the culmination of a five-year plan that has seen the business transform into a $100m (£81m) turnover, a multi-brand market specialist with eight international offices and over 300 staff.
"Having looked at both trade and private equity options, we were ultimately most attracted to the EOT structure, which means we will continue as an employee-owned business. Tom Glanfield was incredibly generous to previously allocate half the equity in the company to over a 100 option holders and now the EOT structure allows us to expand on this ethos."
The LHi Board and management team stays unchanged, with Glanfield remaining a shareholder and continuing as a non-executive director.
The group, which includes the brands Lawrence Harvey, SciPro, Piper Maddox, Harper Harrison and XPS, has plans to double in size over the next three years through the continued growth of specialist brands operating in some of the fastest-growing market segments in the recruitment industry.
CEO Jim Denning adds: "From today, we have an opportunity to take this business into a whole new dimension by combining the best culture in the industry with a vehicle that creates true wealth, not just for those at the very top but opportunity and wealth for each and every person, from associate consultants to CEO."
• Comment below on this story. Or let us know what you think by emailing us at [email protected] or tweet us to tell us your thoughts or share this story with a friend.
L-r: Ed Parkes (CFO), Tom Glanfield (founder), James Ash (chairman) and Jim Denning (CEO)