Sponsored: Employee branding v employer branding: what's right for your recruitment agency?
13 May 2019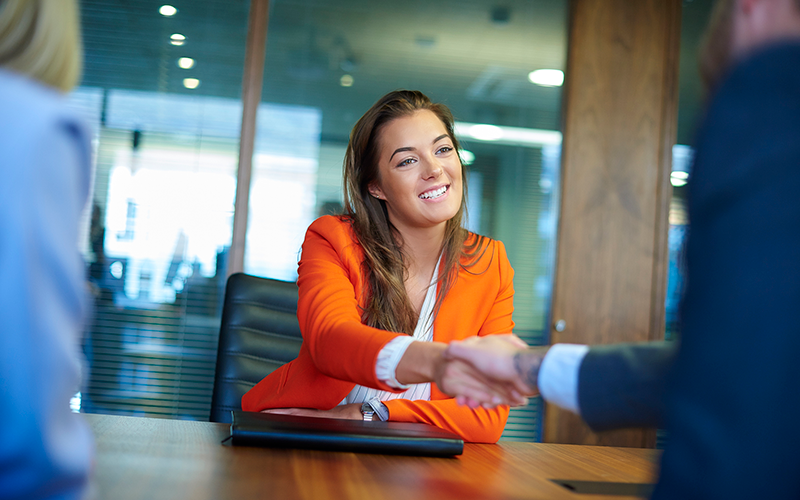 As professional recruiters, you know a lot about employer brand: it's the word on the street about a particular employer that can make your job of recruiting top talent to work for them easy – or hard.
And as for employee brand, that's what's at the root of your interest in recruiting a specific individual for one of your clients. Is s/he a star with a track record of sterling successes? Or well-known in their field for a good knowledge of the subject matter and a 'go to' person for advice? Or, is the individual known in their sector as a pompous jerk, and whose CV will never make it to your clients' inbox?
As a leader in your recruitment agency, you must decide which approach – employee brand v employer brand – is best suited for you to attract the motivated, dynamic recruiters you want to hire and retain. Or it may be that focusing on one type of brand can support the establishment of the other.
When considering brand development for your own business, it's more difficult to be objective than when you are advising clients on the best way forward. So consider the benefits, the disadvantages and the how-tos of each carefully.
The more widely practised of the two types, employer branding, is directly about the employer: what's it like to work for that employer, its values, its ethics, management style, focus on diversity & inclusion, the culture, the atmosphere, the pay, the benefits, what are the people who work there like – in short, what's in it for someone to work there.
Many employers operate employee referral programmes to encourage their staff or even contractors or temporary workers to refer friends and family to jobs available there. Some aim to harness their employees' presence on social media and put it to work in the cause of finding other good employees. Videos on the company website that detail employees' stories can raise the veil on the company brand. Also, the way that employers communicate with and about their workforce – celebrating workers' successes, for instance through internal channels or more publicly, such as on social media – also sheds light on the employer brand.
However, employee brand reverses the focus with a 180-degree turn: it's no longer branding around the company directly. Instead, this less obvious approach is about the individuals who work there.
As a recruiter, you really don't want your best people to be poached by a competitor. At the same time, putting your best people front and centre – and quietly but clearly emphasising where they work – has much in common with building a championship sports team.
Putting the best out front might mean helping them to build a personal professional website on which they share some thought leadership in their area of expertise, announce a recent achievement, give a brief CV and perhaps outline their volunteer affiliations.
The thinking behind this is, when people look for subject matter expertise online, they will generally search for specific topics. Directing searchers to an individual who has the expertise in question will put a face on the topic and indirectly encourage them to get in contact to find out more. For instance, in the case of a recruiter, a potential client could be looking for some talent hunting and acquisition support in, say, data science. If an individual at your firm pops up in search, having made a recent high-profile placement in data science and has written an article about trends in the field on their site, that potential client can make contact with an individual – instead of a faceless firm.
Having a few such personal websites – for your C-suite members and your bona-fide recruiter experts – that brand your employees as experts helps your company be known as a winning team of individuals that other high achievers in the field will want to join.
Other ways of indirectly promoting the brand of your business by developing your employees' individual brands is by sending them out to speak on their areas of expertise at industry or public events, have your marketing teams help them get articles published in relevant journals or on websites, and give them work time off during the year to volunteer for the charity of their choice.
Clearly, a company that draws such a collection of motivated, expert winners must be a special employer to work for.
Click here to see the 2019 UK's Best Workplaces ™
https://www.greatplacetowork.co.uk/awards/uks-best-workplaces-2019/
Click here to download this year's report on the 2019 UK's Best Workplaces ™
http://greatplacetowork.co.uk/2019report