Sponsored: Four steps to energise your temp recruitment agency to place candidates quicker
29 April 2022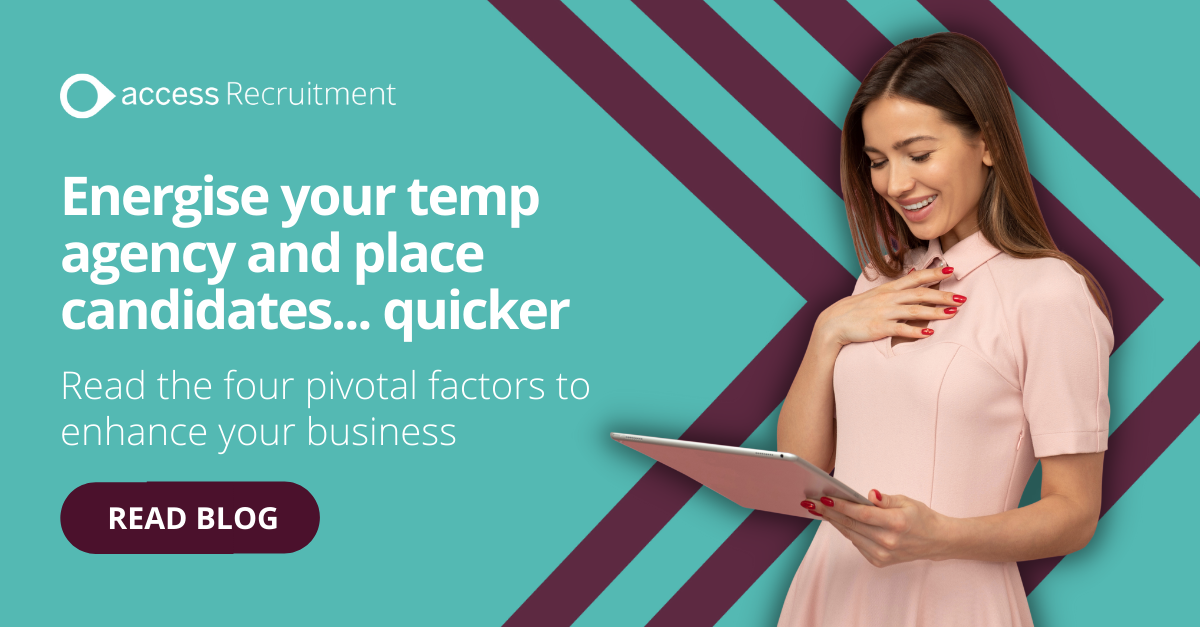 If you're a provider of temporary recruitment, you'll be no stranger to the logistical challenges this throws up. The temporary staffing market is highly competitive. Filling temporary roles which are often shift-based and lower-wage can be challenging, especially when workers are in short supply. As the candidate driven market we're experiencing continues to evolve, you'll be conscious of the efficiencies required to ensure you're finding – and placing – the right candidates ahead of your competition.
Today, speed is of the essence but imagine being able to manage your workers more effectively. Access Recruitment has written a blog identifying four key areas that will accelerate your operation, to help you pivot and thereby providing growth opportunities. You can read the entire blog here which provides a direction that your business can sign up to and help you flourish.
Are you involving your colleagues? One of the answers lies inside your business
Are you using the right tech to achieve what you need to? We outline how rec tech has evolved and provide a signpost to help develop your temp provision
Are you process led? We identify how procedures have evolved and how they work with your business; regardless of whether you are a start-up or multinational, highly recognised brand
Highlighting the data that helps you focus on growth opportunities and training needs
This piece will ask you critical questions only you'll be able to answer but equally will be thought provoking to help you and your colleagues lay down a strategy to enhance your agility, attract more candidates and win more business.
Alternatively, find out more about technology specifically to temp agencies or book a demo.