My Brilliant Recruitment Career: Sophie McIntosh
30 November 2021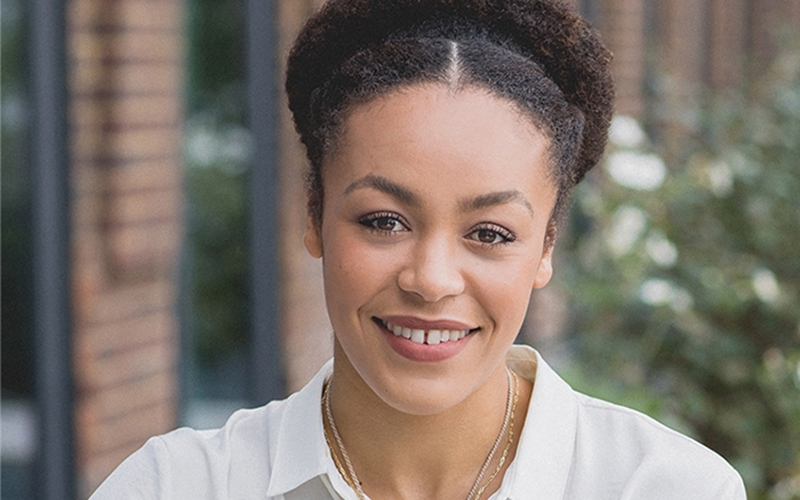 Sophie McIntosh is EPA project co-ordinator at executive search firm Anderson Quigley.
What was your earliest dream job?
Growing up, I always had my sights set on becoming a ballerina or an actress. I competed internationally in ballet, and at 16 I was a semi-finalist at the Genée International Ballet Competition. I also pursued acting and was lucky enough to portray Honour Aleni on Shortland Street, New Zealand's biggest soap, which was a wonderful experience. So I actually landed those dream jobs!
What was your first job in recruitment and how did you come into it?
My role at Anderson Quigley in London is my first job in recruitment. A recruitment agency approached me about the job as we were coming out of lockdown. They knew I was studying – I've nearly finished a Master's in public policy – and had plans to work in the public sector so thought it would be a good fit.
Who is your role model – in life or in recruitment?
Former US First Lady Michelle Obama.
What do you love most about your current role?
I enjoy getting to communicate with new and interesting people every day. I find the careers and experiences of the candidates and clients that we meet very inspiring.
What would you consider to be the most brilliant moment of your career?
We had a particularly challenging assignment come to a close recently, and it was very satisfying, after months of hard work, to see the placement made.
Working in film and TV, you are constantly meeting new people. You learn to adapt, work in teams, and co-ordinate with people"
Laugh or cry, what did your most memorable candidate make you want to do and why?
There was an assignment that had a few technical issues due to Covid restrictions. One of the candidates was incredibly kind and forgiving of the changes, and really made the whole process a lot less stressful for me.
What would you regard as your signature tune?
Anything from a musical, but especially Cell Block Tango from Chicago.
What transferable skills have you found between acting and executive search?
I think there are many. Ballet can be very intense and instilled in me a strong work ethic. Working in film and TV, you are constantly meeting new people. You learn to adapt, work in teams, and co-ordinate with people. These skills have been incredibly useful in my role with Anderson Quigley. Most importantly perhaps, the ability to communicate with ease and having the confidence to speak up when needed.
What has it been like making the move into executive search – are there cultural differences between acting and the business world?
Yes and no. I enjoy working in a team and that is very much the culture at Anderson Quigley. There is a great level of support to do your best work and build a meaningful career. Everyone cares about each other in every part of the business. I am still getting used to working in an office though!
Sophie McIntosh EPA project co-ordinator, executive search firm Anderson Quigley