The last word November/December 2021: Alan Furley
Alan Furley
30 November 2021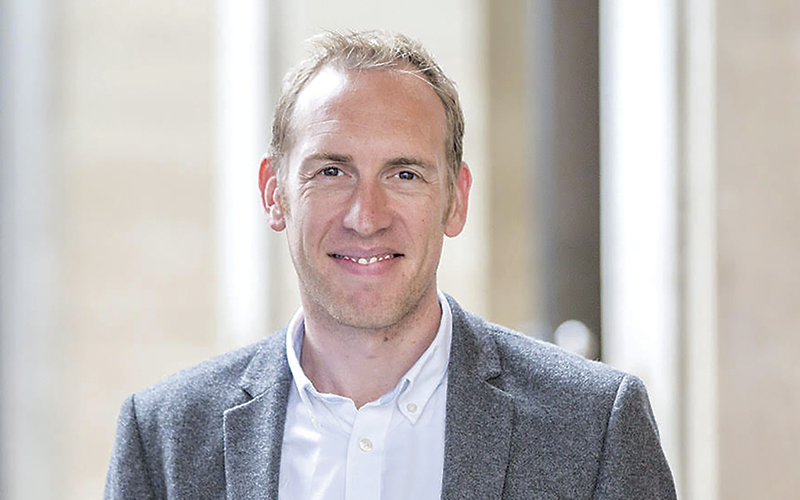 If you're not hiring with clear purpose, you're doing it wrong
Times they are a changin', so the Bob Dylan song goes and, while this can certainly be true in relation to the past 12 months, looking ahead to 2022 this is set to continue.
However, it is clearer where this change is going to happen and what we need to do about it – and I think a lot of it will be around defining purpose.
Working in the tech space and having helped 100+ start-ups find great people I have learned a lot about why purpose-based hiring is the secret ingredient for a jobs market that we can all feel is different post pandemic.
The anomalies we witnessed in sectors such as hospitality and care homes, where demand is going up but applications are dropping, is happening in other places and professional arenas, too.
And, while again it's almost becoming a stereotype, 'Gen Z' are proving themselves true to their hype with purpose being at the top of their agenda – both from a jobs and consumer perspective.
But what does this mean for recruiters and how can we help bring purpose into the hiring processes with impact and efficacy?
Essentially, you have to make it clear to clients that their EVP [employee value proposition] is front and centre of the hiring tool kit.
Encouraging businesses to create a sense of meaning starts by understanding how people value things differently – although, of course, salaries will always matter.
We all know flexibility remains one of the main areas that talent is seeking. This aligns with the new model of 'how' we work and treating people as adults – trusted to get on with the job in hand.
It is pivotal also that progression is not seen only as a linear 'promotion' based mindset. This is about showing candidates they are going to have a chance to do more of what they are good at and what they enjoy. For this reason, creative recruiters are in a strong position to help bring the candidate feedback and experience right into the employer's mindset.
Showing them what this looks like has real potential to open more innovative thinking in hiring managers who are often too focused on the time and costs aspects of our services.
And there really is no substitute to hearing about purpose from the horse's mouth – so showcasing talent is pivotal in telling the purpose story. Why do people do what they do and what is the experience of purpose within the organisation?
We've particularly found digital storytelling is key – which falls into a marketing mindset. The overall benefit of this means that there is brand 'shine' – which in turn feeds into the impact of the attraction strategy itself.
The opposite of having purpose is being indifferent – and we all know that no one wants that"
And while, as recruiters, we know these things to be true, now is the time to get ahead of the game. Perhaps that means for some of us looking inwards before we jump to help those externally. At ISL, we're finalising a rebrand that stemmed from wanting to be clearer about our purpose after the experience of the last two years.
So, as we approach 2022, how confident are you that the purpose of your business is clear to your future hires? And how can you communicate this for your clients too?
After all, the opposite of having purpose is being indifferent – and we all know that no one wants that.
Alan Furley is director at ISL