Volcanic erupts with Point Jobs
Volcanic erupts with Point Jobs
28 February 2017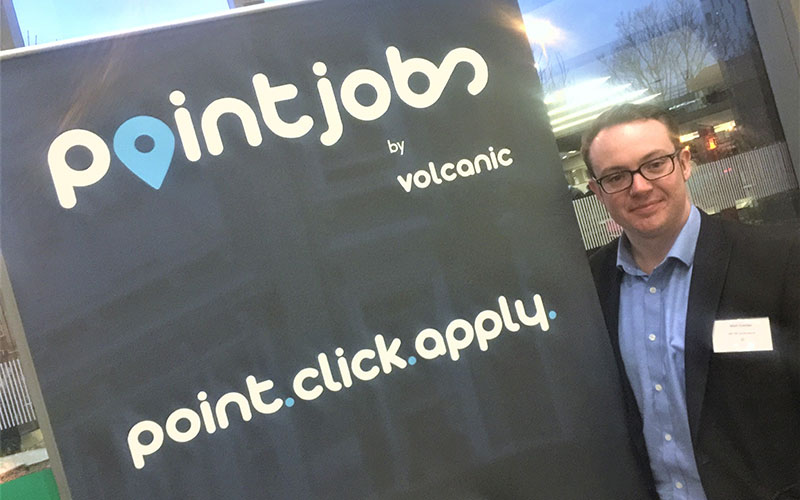 Recruitment technology company Volcanic has launched Point Jobs, an augmented reality job board app.
The app implements augmented reality technology to enable users to apply for jobs on the move.
Jobseekers can pre-load a CV to enable one click applications on the spot, while employers and recruiters can add their roles to the job board for free and drop a pin on a map where the vacancy is being advertised.
Explaining how the app works, Volcanic chief marketing officer Matt Combe revealed jobseekers can focus their search through the lens of their phone and apply for roles in seconds.
"With Point Jobs, candidates simply hold up their smartphone to find roles relevant to their search and click to apply on the spot.
"The concept for Point Jobs came from those original methods of recruitment where agencies would advertise roles in their shop windows. The idea of knocking on doors with a set of CVs is highly outdated but the principle remains the same – employers and agencies are still keen to capture speculative applications."