CONTRACTS & DEALS: 29 APRIL – 3 MAY 2019
CONTRACTS & DEALS: 29 APRIL – 3 MAY 2019
30 April 2019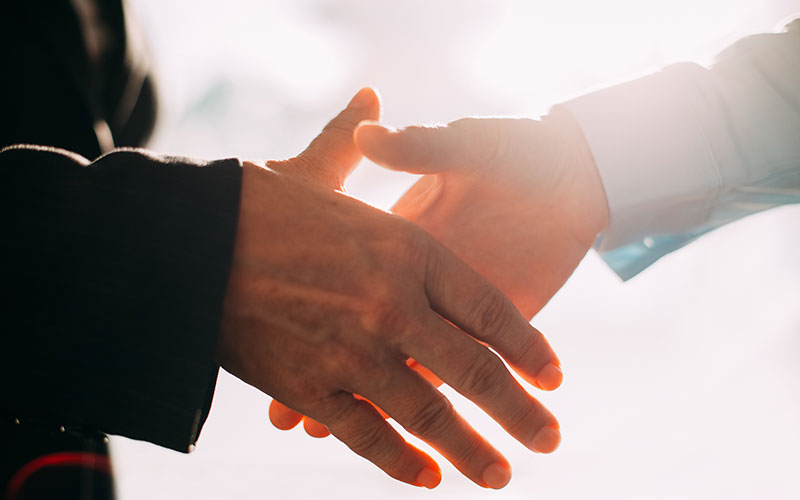 This week's contracts and deals include: Advanced Medical Personnel Services, AMN Healthcare Services, APSCo, Brightwork, Candidate.ID, Challenge TRG Group, Driver Hire, Hive HR, Holmes Noble, Maven Capital Partners, Mott MacDonald, PIE Recruitment, REC, Symphony Talent, Tempo
• US healthcare workforce and staffing services specialist AMN Healthcare Services has entered into a definitive agreement to acquire Advanced Medical Personnel Services. The purchase price is $200m (£153m), with up to an additional $20m to be paid based on Advanced's 2019 financial performance.
Advanced is a healthcare staffing company that specialises in placing therapists and nurses in contract positions across hospitals, schools, clinics, skilled nursing facilities and home health.
• The Association of Professional Staffing Companies (APSCo) has partnered with specialist training provider Recruitment Juice to offer APSCo members with Apprenticeship Levy pots the opportunity to develop emerging talent.

Through the initiative, trainees can achieve a Level 2 NVQ Certificate in recruitment resourcing or a Level 3 NVQ Diploma in recruitment through blended learning programmes, which combine engaging online learning and assessment, expert webinars and individual coaching. Course content is designed to achieve specific learning objectives tailored to the specific roles, while both options include sessions on legal and ethical requirements and employee and employer responsibilities.
In Recruiter's May issue, we revealed APSCo, Cranfield University School of Management and Grant Thornton are collaborating on the design and delivery of an executive MBA in human capital that is set to welcome its first cohort in September.
• Glasgow, Edinburgh and Elgin-based recruitment agency Brightwork has been reselected as one of four suppliers on the Scottish Government Framework Agreement for the supply of temporary administrative, catering and manual staff services in the South Region of Scotland. The South region encompasses the Central Belt, Fife, Stirlingshire and Scottish Borders. The four main areas of the public sector serviced by the framework agreement are health, higher and further education, local authorities and central government.
• Glasgow-based global recruitment technology start-up Candidate.ID has received a six-figure investment from Jacobo Invest UG. The firm says it will use the funds to accelerate product development and further build Candidate.ID's customer solutions and customer success teams.
• Recruitment and distribution company Challenge Group has acquired logistics firm TRG Logistics for an undisclosed sum. The deal sees the two companies merge to become Challenge TRG Group, with current TRG CEO Nick Gordon and TRG MD Steve Imber continuing in their roles, as well as becoming shareholders in the newly-formed business.
Challenge TRG Group will have a combined turnover of £120m, employing around 4,000 temporary workers and 150 permanent employees. It will continue to operate from two HQ sites in the North and South – Wigan, Greater Manchester and Banstead, Surrey – alongside its regional hub structure, providing UK-wide support to its clients with offices from Livingston to Avonmouth.
The deal was financed by Praetura and HSBC. Challenge Group was advised by SAS Daniels, Hill Dickinson and Grant Thornton, while TRG Logistics was advised by Gateley, Grant Thornton and Boxington Corporate Finance.
• Specialist transport & logistics recruitment franchise Driver Hire welcomes new franchisees Sandy and Sindy Sohal, covering South-West London. In addition, Samantha Phillips becomes the new owner of Driver Hire London South-East, and Priyank and mar have bought the Driver Hire Kingston franchise.
• Employee engagement Software-as-a-Service (SaaS) platform Hive HR has secured a £1.2m investment led by SME finance provider Maven Capital Partners. The firm secured the funding through the North East Development Fund, supported by the European Regional Development and Maven VCTs, to make new hires and accelerate product development.
Maven provided £350k through its management of the North East Development Capital Fund, supported by the European Regional Development Fund, with £250k provided by Maven VCTs. The remaining £600k was raised from private investors, management, and via the Growth Capital Ventures co-investment platform.
• Executive search and interim firm Holmes Noble has supported IMI Critical Engineering with the appointment of Steve Robins as managing director of IMI Truflo Marine. Robins, who has held leadership roles in manufacturing across automotive, aerospace, energy and precision engineered components, will report to the head of the controls businesses Nick Adcock.
• Global engineering, management and development consultancy Mott MacDonald, has chosen talent technology company Capp to provide an early stage talent development programme for its graduates and apprentices. Around 1,000 people across the UK will go through the strengths-based programme over the next three years.
By measuring what matters to the organisation and selecting based on strengths – which Capp defines as 'something you do regularly, that you do well and energises you when doing it' – the assessment programme is helping Mott MacDonald recruit 280 graduates this summer.
The new talent development programme will harness data generated by the recruitment process to create a bespoke experience featuring virtual reality coaching labs, omni-channel learning modules and strengths-based coaching. This will help recruits develop the skills they need to progress within the organisation.
• Sales, marketing & digital recruitment specialist PIE Recruitment has expanded into into the SaaS & technology sector with the acquisition of Just Digital. Just Digital director Alan Fecamp, who will head up the new division of the expanded group, will concentrate on building PIE's Saas & Technology team from new London-based offices.
• The Recruitment & Employment Confederation (REC) has signed up to the 'Lift the Ban' coalition, which is calling for the right to work for those seeking asylum. The coalition, led by Refugee Action and Asylum Matters, consists of over 170 charities, faith groups, businesses and unions, including the TUC, Church of England, Ben & Jerry's and the CBI.
People seeking asylum in the UK are effectively prohibited from working. They can only apply to the Home Office for permission to work if they have been waiting for a decision on their asylum claim for over 12 months, and only for jobs that are on the government's restricted Shortage Occupation List. People seeking refugee status can wait years for a decision on their asylum claim but live on just £5.39 per day.
• Talent marketing solutions provider Symphony Talent has announced the addition of 11 new clients during Q1 2019. Recent global client roster additions include ArcelorMittal, Weir Group, Rockwell Automation, La Senza, AllianceData, Micron, Ventura Foods, Extended Stay America, Drybar, SmartCare and Ward Trucking.
• Intelligent, video-based hiring platform Tempo has secured £1.75m in funding. The investment was led by Hambro Perks and Michael and Derek Jacobson, with participation from founders of Thomsons Online Benefits Chris Bruce and Michael Whitfield.