Recruitment drive for 'promo pooches' at exhibitions
Recruitment drive for 'promo pooches' at exhibitions
25 September 2019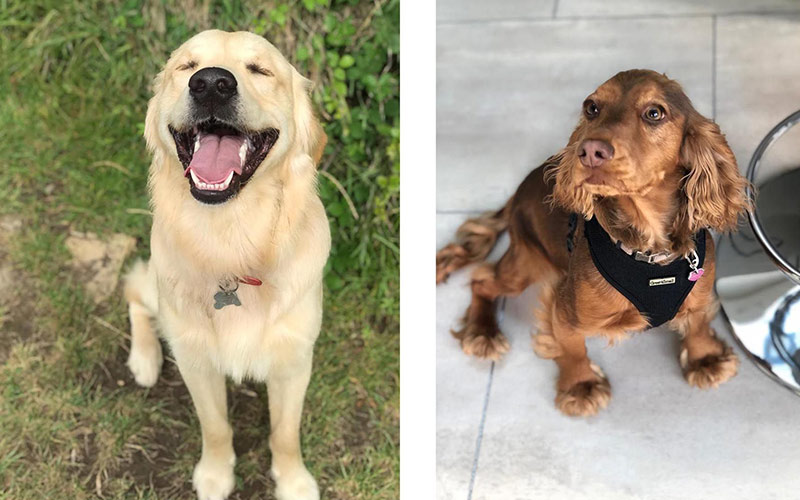 Is your dog seeking new job opportunities over and above guarding the house, chasing the postman and chewing on your slippers?
Then you're in luck. ExpoCart, a one-stop shop platform for exhibitions and events, is recruiting dogs from across the country to attend some of the UK's leading exhibitions as 'promo pooches', who will be paid £200 per day plus travel expenses to populate company stands and attract visitors.
The firm says it hopes the pooches will replace the traditional 'promo girl' marketing method, where scantily-clad young women populate a stand to attract attention. Instead, the dogs would attract patrons, allowing brand ambassadors to strike up a conversation and network with the visitors. Dog owners who'd like to sign their dog up as a 'promo pooch' can do so here.
The dogs must be supervised by their owners at all times, and must be confident, well socialised dogs who are comfortable in busy environments. They must also be older than a year old and fully house-trained. Play areas will be set up at participating stands, where dogs can relax and enjoy an abundance of attention.
They can be any breed of dog and ExpoCart is encouraging dog owners from across the country to put their pups forward.
ExpoCart is planning to launch the 'promo pooch' initiative early next year and is recruiting dogs to trial the brand-new service at a number of consumer and business exhibitions over the next six months.
The firm adds it hopes to evolve this initiative into a dog adoption strategy by teaming up with a charity in 2020.
• Comment below on this story. You can also tweet us to tell us your thoughts or share this story with a friend. Our editorial email is [email protected]