Cut the banter with applicants to avoid harassment claims
Cut the banter with applicants to avoid harassment claims
Graham Simons
16 January 2020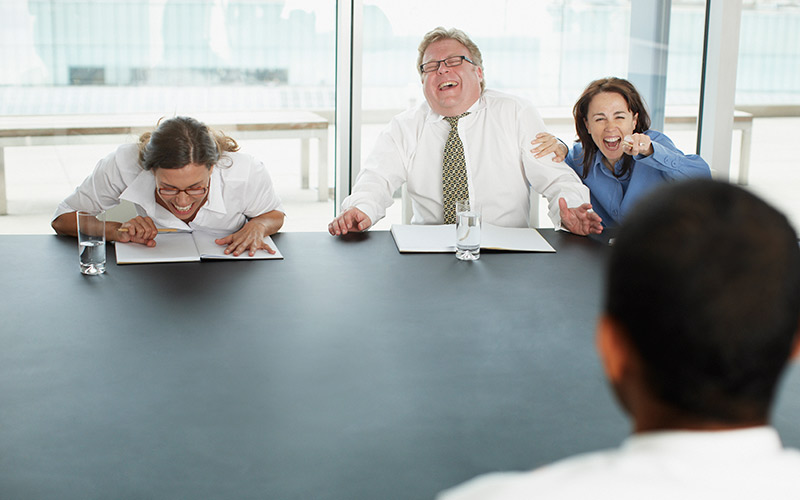 Recruiters have been urged to educate themselves against the inadvertent use of harmful "banter" at interview.
The call follows this week's release of new guidance from the Equality and Human Rights Commission on protecting workers from harassment.
Commenting on the implications of the guidance for recruitment agencies, Kirsty Rogers, employment partner and lead partner of DWF Responsibility (a division of law firm DWF), told Recruiter the guidance is just as applicable to applicants as it is for workers.
"Comments at interview are caught by the legislation and are actionable. The technical guidance provides useful steps for employers to take to help prevent and respond to harassment. Educating workers and those conducting recruitment for organisations around what is and is not acceptable is imperative. 
"Perhaps a new direction of travel highlighted in the guidance is the emphasis on employers' responsibility to detect harassment. This will be throughout the employment lifecycle from application onward. Increasingly, best talent will not work for organisations they perceive as outdated in their approach to equality. 
"The recruitment process is the first step along the employment lifecycle and a chance for organisations to show best practice on inclusion. Employers are tasked with proactively making sure they are aware of harassment taking place – including banter – and where there are recruitment issues, employers will need to consider why. Employers should ensure employees feel secure in reporting cases where banter has got out of hand or inappropriate comments are made.
"It is important for employers to strike a balance; the guidance does not provide an outright ban on respectful and inclusive humour, however it does provide direction on how employers can take responsibility and comply with the law."
Stephen Jennings, partner solicitor at Tozers Solicitors, adds the guidance serves as a helpful resource in making sure employers know what their legal obligations are in a post-#MeToo world. 
"The guidance sets out some basic steps to take now to avoid issues arising, as well as giving clarity about what sort of behaviour is unacceptable. 'Banter' and 'jokes and pranks' are some of the conduct highlighted that could get a business into hot water if not dealt with properly. It isn't a sufficient defence that no offence was intended or even if an employee has gone along with it previously without objection. The key takeaway point for employers is the need to take action now to ensure employees don't feel harassed at work: mistakes in this area can be very costly."
• Comment below on this story. You can also tweet us to tell us your thoughts or share this story with a friend. Our editorial email is recruiter.editorial@redactive.co.uk