CONTRACTS & DEALS: 10-14 FEBRUARY 2020
CONTRACTS & DEALS: 10-14 FEBRUARY 2020
11 February 2020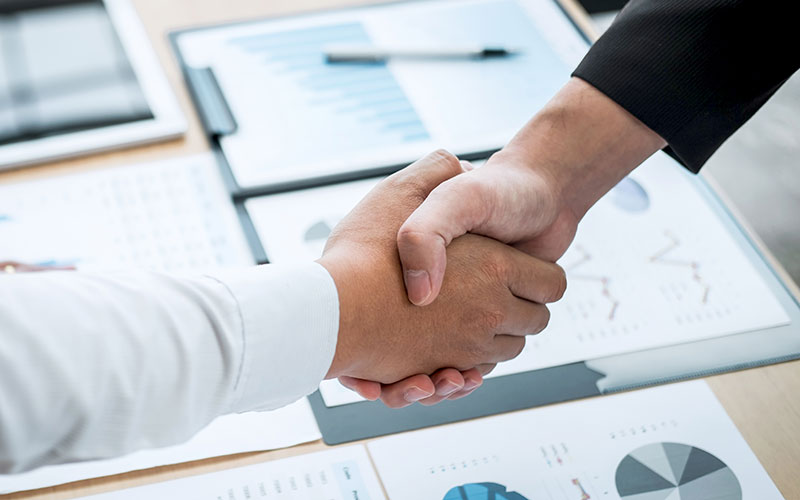 This week's contracts and deals include: Entrust Resource Solutions, HR GO, Mai Day Recruitment Services, Resource Solutions, SD Worx, WorkIndia
• Life sciences recruiter Entrust People and science staffing specialist SCI Search & Selection have merged to become Entrust Resource Solutions. The firms say the merger will enable them to better serve clients and candidates as one larger, consolidated team strategically positioned in thriving life science hubs across the UK: Dundee, Northwich and its executive search brand Horton International (UK) in Thame.
Entrust Resource Solutions will now offer a permanent and contingent talent planning service, with Horton International (UK) continuing to provide the executive search function.
• Recruitment and digital services provider HR GO has completing a joint venture with Mai Day Recruitment Services. Mai Day operates in a range of sectors, principally automotive and marketing/events, alongside commercial, finance and secretarial. Elizabeth (Liz) Braiden set up the business with Jacky Lloyd in 1991. They and fellow director James Braiden retain a significant minority stake. The business employs 12 staff in total.
• Resource Solutions and Landsec have announced a new partnership, which sees the Robert Walters Group outsourced recruitment solutions provider manage the commercial property development and investment company's UK permanent hiring.
• Payroll and HR services specialist SD Worx has signed a four-year contract with the Boels-Dolmans women's cycling team. The Belgian-headquartered SD Worx will join the team as a co-sponsor in 2020. From 2021, the cycling squad will be known as SD Worx cycling team.
• Indian blue collar recruitment platform WorkIndia has raised 42 crores (£4.5m) from global technology conglomerate Xiaomi. Previous investors of WorkIndia include VC investors such as Beenext Pte, an active global investor with investments in multiple countries globally, and Mamoru Taniya, chairman, Asuka Investments, a hedge fund in Japan and now Xiaomi.