Call for recruiters to be included in the upcoming HOT 100
Call for recruiters to be included in the upcoming HOT 100
Colin Cottell
26 June 2020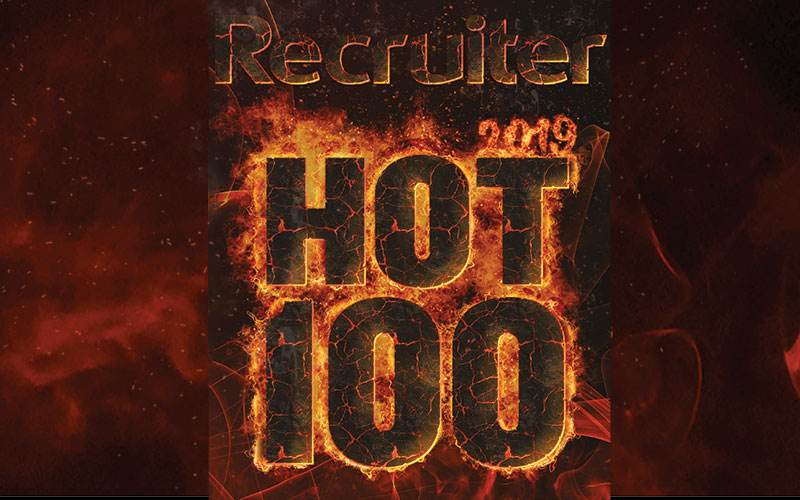 Don't delay if you want your business to be considered in this year's Recruiter HOT 100, the highly regarded league table of UK recruiters, says the compiler of this year's prestigious report.
Now in its 14th iteration Recruiter's HOT 100, produced in association with Agile Intelligence, ranks UK recruitment businesses not by sales but by productivity, providing recruitment businesses with unrivalled business intelligence that ranks their ability to get the most out of their most valuable asset – their staff, against their industry peers.
According to Sue Dodd, director of Agile Intelligence, who is compiling the 2020 report, as recruiters emerge from the lockdown, this year's table, which is based on 2019/20 company accounts that predate the Covid-19 lockdown, will prove invaluable for UK recruitment businesses.
"As the UK and the wider world slowly emerge from lockdown restrictions, recruiters will be keen to know how long it will be before demand for their services recovers to previous levels. The Recruiter HOT 100 2020 will provide them with a timely and invaluable benchmark against which your recovery can be measured," says Dodd.
To be considered for inclusion in Recruiter's 2020 HOT 100, which will be published in January 2021, you must have a sales turnover of at least £5m in sales, a minimum of £1.5m in gross profit (net fees), and have an average headcount of at least 20 employees over the year of review. If you meet these criteria, please email your latest audited accounts to [email protected] Once this information is received, entrants will be sent a short questionnaire. The deadline for entries is Friday 18 September.
• Note: Global search/headhunters are not included in Recruiter's HOT 100.
• Comment below on this story. Or let us know what you think by emailing us at [email protected] or tweet us to tell us your thoughts or share this story with a friend.