Remote hiring brings the best to Spotify
Remote hiring brings the best to Spotify
DeeDee Doke
1 December 2020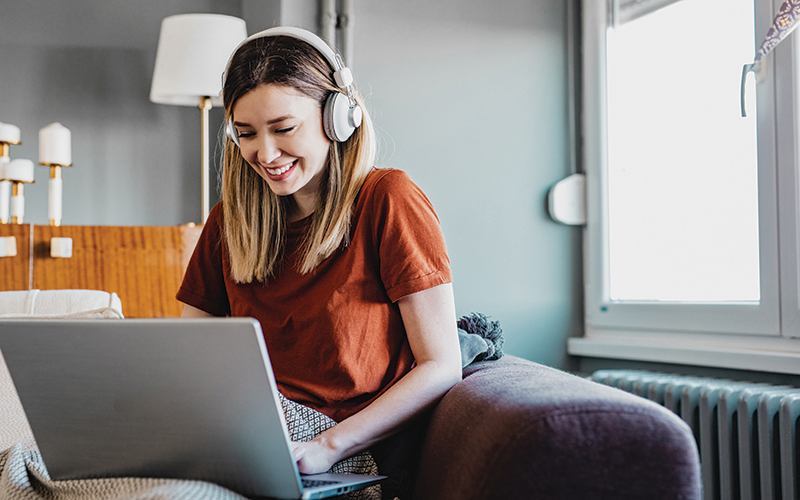 How easy is it to hire top talent remotely? Spotify shows us how to do it.
Defying the chaos levelled at the business world in the Covid-19 pandemic, Spotify has hired "some of the best people" the company has ever brought in since the crisis began, according to the head of global talent acquisition (TA) at the digital entertainment streaming service.

With Spotify one of the top technology companies where a buzzy campus culture is highly valued, the pandemic-induced inability to bring candidates to company offices to experience it in person brought both "challenge and opportunity", said Jonathan Singel, speaking in November at Annapurna Recruitment/The Business Transformation Network's Excellence in Leadership conference. 

Meeting the challenge by hiring remotely paid off well for Spotify, Singel said. Of the latest recruits, he said: "Some of them are already making an impact… Yes, there is value in the on-site experience, but maybe we can do even better more efficiently."

Overall, the pandemic, lockdown and working from home (WFH) have resulted in positives for the popular consumer technology company, Singel said: "We are moving faster, quicker, more efficiently, decisions are happening at a faster pace." Productivity is higher too, he said.

Conversing with Daniel Goldstein, founder and CEO of Elements Talent Consultancy, who has previously partnered with Spotify, Singel was addressing the theme of building world-class hiring functions. Spotify has moved within the last few years from a hiring committee approach to one in which the firm's recruiters are embedded with hiring managers in business units. 

Previously, the TA function was organised by the engineering department, referred to as R&D. That model was not "scalable", Singel said. If the company was going to scale, its in-house recruiters had to work closely with the hiring managers. "There were a lot of sceptics," Singel acknowledged. 

However, Goldstein pointed out, Spotify's "culture of acceptance" in which its employees are allowed to "break things" made the new way forward ultimately feasible.

A focus on Spotify's future was essential, Singel said, with the company's recruiters having to get in the heads of the hiring managers and leaders by considering such questions as what keeps them up and where are they headed. "It's about the future, and truly being embedded in the business, with a heightened sense of focus," Singel said.

The new, or iterative, process has proved successful, with the company's employee count increasing from 2,500 to 6,000 "in a couple of years", Singel said.

Headquartered in Sweden, Spotify has offices around the world including the UK, US, Canada, Australia and more.
Image credit | iStock