AMS chief looks beyond Covid for more agile future
AMS chief looks beyond Covid for more agile future
DeeDee Doke
25 January 2021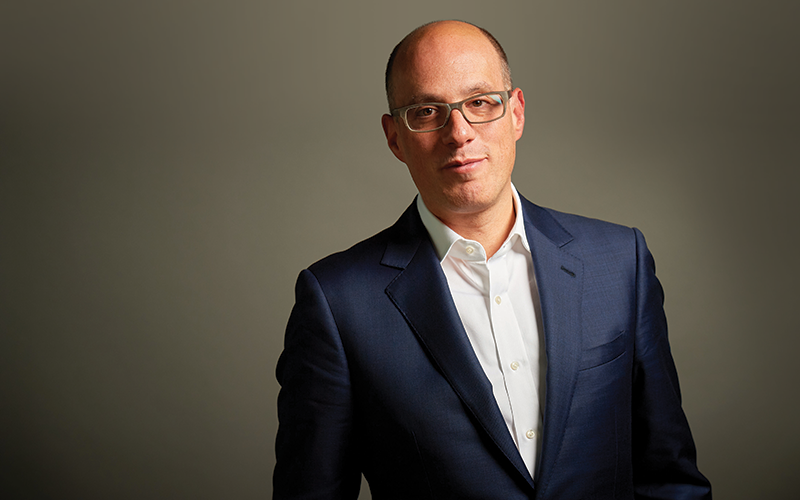 AMS CEO David Leigh spoke to Recruiter about the next journey for AMS. 
With a rebranding of the company formerly known as Alexander Mann Solutions behind him, the CEO of global talent solutions provider AMS says what he is "most looking forward to" now is a shift to conversations beyond world circumstances over the past 10 months.
"Yes," said David Leigh in an exclusive conversation with Recruiter. "The thing I'm most looking forward to is a world in which we're not talking about Covid. Covid has just been such a significant part of the context of the way we've operated during almost my entire time in the business."
Leigh joined AMS as CEO in 2019. When Covid struck, the recruitment process outsourcing company was already on a progressive journey toward its approach of 'workforce dexterity', "and what Covid has done is, it's accelerated the pace of those things. Organisations were looking for ways in which they could be as agile as possible, individuals were already looking to ensure that they had careers that were more flexible over time and created more agility in the way that individuals like to work. What this pandemic has done is accelerated all of that. And there will be real benefits of that, I think, for organisations and individuals, their careers, and their learning & development", he said.
Some AMS clients have accelerated hiring while others have turned off or slowed down their hiring. "As you know, large organisations never stop hiring externally," Leigh said. "Even when they're making redundancies, they're still hiring externally, but we've seen a lot more of a focus on internal hiring and more sophisticated ways of matching people internally with the right roles for them. That's included creating more development opportunities and learning opportunities, and that's the second big trend that we've seen.
"And the third thing we've seen," he continued, "is extraordinary amounts of volatility. So, in some sectors, just extraordinary needs at short term", such as clients in the pharmaceutical and life sciences industries.
With such volatility, Leigh said, "we've needed to be responsive very, very quickly. As a strategic partner, one of the most important things we can do is flex up and flex down as long as our clients need us to do so, and so that's how we spent last year, making sure we were able to do that. That required us to become much more agile internally in the way that we move people around our organisation".
Not only have AMS been hiring digital and technology skills for their clients, the company are upskilling its own offering. "We've definitely been focusing more on hiring digital and technology skills for our clients, and therefore having people who are most familiar with those parts of the market has been important to us," Leigh said.
This thinking, he added, was behind the acquisition of recruiter The Up Group in December. "We bought what we believe is one of the best digital and technology search businesses in the world."
As such, innovation is an instrumental state of mind and practice for AMS going forward through projects such as a virtual internship programme and a possible foray into a virtual onboarding project. "We've been very focused on innovation which I believe will be critically important to differentiating what we do in the months and years to come," he said. "We've accelerated the pace of that. And for me it's about looking beyond Covid."
For instance, to launch the new brand, AMS held a global virtual kick-off, which all of its employees around the world could attend.
"That's a small innovation," he said. "But it's an illustration of the things that we need to do in order to look beyond Covid, and actually make the best of the environment in which we're operating."