NEW TO THE MARKET: 25-29 JANUARY 2021
NEW TO THE MARKET: 25-29 JANUARY 2021
25 January 2021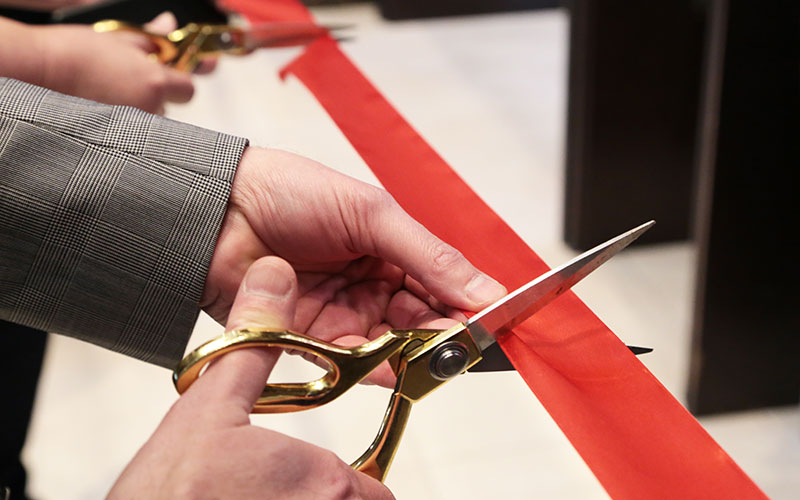 This week's new launches include: Forsyth Barnes, Frontline Recruitment, Seekebox, Tribepad
• Executive recruitment consultancy Forsyth Barnes has invested £1m in its new Nottingham headquarters, as part of its expansion plans to create 100 new jobs. Interior design consultancy Office Principles has delivered the full fit-out of the commercial office space on Friar Lane in the city.
The revamped office environment has been designed to reflect Forsyth Barnes' specialisms in the sports and emerging technology sectors, and includes video theatre rooms for international virtual meetings, smart switchable glass that frosts at the touch of a button and Alexa-enabled coffee machines and projectors. The sports-themed workspace also features basketball nets, a golf putting green, neon lighting and a large Asian-inspired gong stand to celebrate new job placements.
• Frontline Recruitment is looking to expand and take on new consultants in the Midlands after seeing an upturn in enquiries since the start of the new year across the region. According to a statement from Frontline, this mirrors the latest KPMG and REC 'UK Report on Jobs: Midlands', which noted that in December 2020 the Midlands registered the sharpest increase in permanent placements.
• Employer and recruiter reward box company Seekebox, started during the first lockdown, has launched the Newbie Box, which is designed for recruiters to give to candidates when they land that dream job. According to the firm, the box and packaging is 100% recyclable, and recruiters have the option to add their own 'Well done' card.
• Recruitment software provider Tribepad has launched Tribepad Ventures and a new £1m fund. Based in Sheffield, Tribepad Ventures will serve as an incubator and accelerator for new companies in the HR technology space. As a non-executive director of Tribepad, Alex Raubitschek joins Tribepad founders Dean Sadler and Dan Kirkland on the board of Tribepad Ventures.