Former manager at Leeds exec search firm jailed for money laundering
Former manager at Leeds exec search firm jailed for money laundering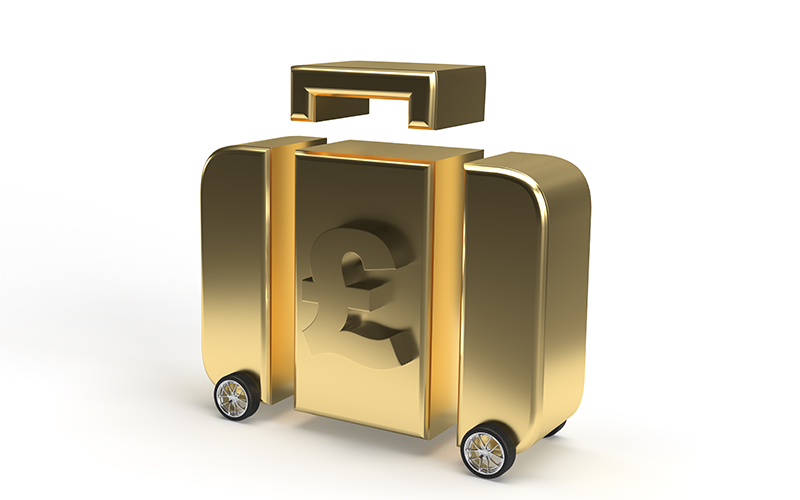 A former operations manager at a Leeds executive search firm has been jailed for almost three years after being convicted of trying to smuggle almost £2m out of the UK in her suitcases.
The National Crime Agency has reported that Tara Hanlon of Leeds was stopped from boarding a flight from London Heathrow to Dubai in October 2020 when Border Force officers found the money in vacuum-packed bundles stuffed inside her five checked-in suitcases. She was arrested for money laundering, the NCA said.
"The bundles were covered in coffee, in an apparent attempt to disguise them from being picked up by sniffer dogs," the NCA said. 
She had worked for global executive search firm Goodall Brazier in Leeds. 
Tracing her travel patterns over the previous months, NCA investigators found that she had made three other trips in July and August 2020.
"Enquiries with the Dubai authorities showed that on each occasion she had declared she was carrying more than £1m in cash upon arrival, totalling £3.5m," the NCA said.
She admitted to NCA officers that she was driven to a hotel in London to pick up the cases and had her flight and hotel bills paid for. Text messages found on her phones by NCA investigators indicated she was being paid around £3k for each trip.
In addition to the £3.5m smuggled out of the UK, she was caught "red-handed" with another £2m, the NCA said.
In messages to a contact, Hanlon bragged: "3 big ones… with this wage and the next my debts go bye." Other messages also indicated she was looking to recruit other couriers, referring to the job as a "…perfect life a few days in the sun and a few at home".
Hanlon later admitted money laundering charges and on Monday (26 July 2021), she was sentenced to 34 months in prison by a judge at Isleworth Crown Court. 
Following raids at Hanlon's address, a number of other cash couriers were identified who are suspected of being linked to the same money laundering network. Eight other people were arrested in a series of raids in May 2021 at locations in London, Surrey, West Yorkshire and Greater Manchester. They were released under investigation while enquiries continue, the NCA said.
Another man, a Czech national, who was arrested as he attempted to board a flight from Heathrow to Dubai carrying £1.3m in his bags, was found to have made two previous trips in July and August.
• Comment below on this story. Or let us know what you think by emailing us at [email protected] or tweet us to tell us your thoughts or share this story with a friend.