My Brilliant Recruitment Career – Nicky Acuna Ocana
My Brilliant Recruitment Career – Nicky Acuna Ocana
Roisin Woolnough
27 September 2021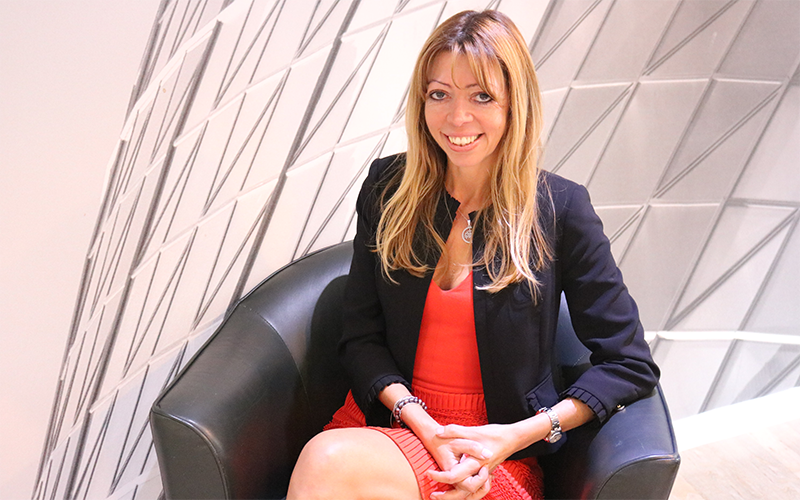 Nicky Acuna Ocana is managing director of recruiter Ambition.
What was your earliest dream job?
I wanted to be an astronaut. Unfortunately, air sickness put paid to that dream. Then I decided I wanted to be a manager, but I wasn't sure of what.
What was your first job in recruitment and how did you come into it?
I was a finance temp consultant in media and information services at Badenoch & Clark. Before, I was working in retail, wanting my weekends back and to earn some money. Someone mentioned this strange industry called recruitment…
Who is your role model – in life or in recruitment?
My grandmother. At a time when women were not given the opportunity to work outside the home or were mostly confined to traditional female roles, she set up her own business, building up a chain of fish and chip shops. She took on a number of community leadership roles and was a trailblazer for future generations –all while raising a family, being a caring grandmother and amazing human.
The tenacity and resilience that people have developed during the pandemic have been phenomenal"
What do you love most about your current role?
The people I work with on a daily basis. I love seeing people progress in a personal and professional capacity. The tenacity and resilience that people have developed during the pandemic have been phenomenal.
What would you consider to be the most brilliant moment of your career?
I have so many career highlights, from the first deal I ever made to every subsequent deal – the buzz never goes. Being MD and making decisions about the direction of a company and being instrumental in developing people and their careers is what gets me out of bed every day.
Laugh or cry, what did your most memorable candidate make you want to do and why?
Every candidate who let me down and blew a client relationship that took months and sometimes years to cultivate is etched on my heart! More positively, I once placed a finance manager to work on the theatre production of The Lion King. On the day of the show's premiere, my candidate called me up with the exciting news that she had got me a ticket! I rocked up after work, to be faced with a red carpet, celebrities and lots of cameras.
Needless to say the cameras didn't flash when I walked down but it was an amazing experience, the champagne flowed and I got to star spot in the interval. What would you regard as your signature tune? Things Can Only Get Better. They always do.
What was your sanity go-to during Covid-19 and various lockdowns?
Running – being able to be outside and have the structure and focus of doing something that needed no brain power or thinking helped save me.
What did you learn about yourself during the pandemic?
So many things! That you really don't need to make all the decisions yourself. The importance of having a strong team around you that you can trust and rely on has been invaluable. Also, how much I feed off people's energy – I missed being with people and seeing them face-to-face.
Nicky Acuna Ocana was speaking with Roisin Woolnough