APPOINTMENTS: 10-14 JANUARY 2022
APPOINTMENTS: 10-14 JANUARY 2022
10 January 2022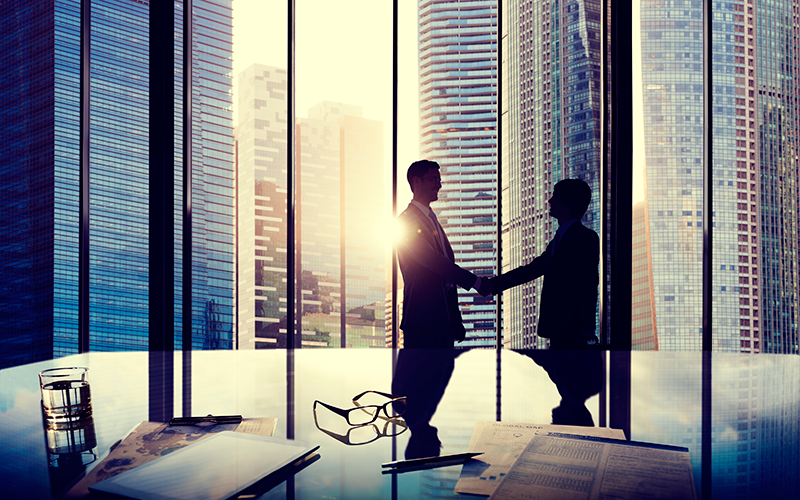 This week's appointments include: Ducatus Partners, Eton Bridge Partners, gunnercooke, Harvey Nash Group, Hudson Global, Petroplan, Rangam, Robert Walters, Sellick Partnership, VIQU
• Ducatus Partners, an international executive search and leadership advisory firm, has appointed Michael Wing as partner in Houston, Texas. Wing will be responsible for the continued global growth of its retained search business, as well as facilitating growth in the rapidly expanding sustainable and renewable energy sectors.
• Executive search firm Eton Bridge Partners has appointed Steve Deverill as managing partner. Deverill takes over from Ashton Ward, who will continue to support the business in the role of non-executive director. Deverill has more than 19 years of industry experience and will now take on the role of managing the broader business.
• Law firm gunnercooke has appointed Chris Ball as head of recruitment. Ball joins from patent law firm EIP with 15 years' experience recruiting talent from across the UK, Europe and the US. His focus will be on recruiting talented senior lawyers and associates in both new and existing practice areas for the firm.
• Harvey Nash Group has appointed Jim Tiller as global chief information security officer. Tiller will support the group's growth and establish a new virtual CISO practice for clients. He has over two decades of information security experience and was previously the COO of Kivu Consulting.
• RPO firm Hudson Global has appointed Mimi Drake as chair of its board of directors. Drake has served as a director of the company's board since February 2019 and has chaired its nominating and governance committee since May 2019.
• Global energy talent acquisition group Petroplan has appointed Edward Collison and Louis Falconer-Flavin as associate consultants in London. Mildret Salcedo also joins as BID co-ordinator, and Corrine Mortimer joins as a contracts administrator also in London. Petroplan has also acquired larger space at its Surrey office in Guildford Business Park, and has appointed new members to the finance, IT and HR teams to support steadily increasing employee numbers. The UK hubs deliver Petroplan's global support services, working closely with North America and EMEA offices to deliver services to client and candidates.
• Rangam, a diversity and disability-owned workforce solutions firm, is continuing its growth in the EMEA and APAC regions with the appointment of Lee Corless as senior VP of sales & partnerships. He will lead the growth efforts that will allow Rangam to capitalize on the marketplace in both regions through its SourceAbled hiring solution.
Rangam's mission is to promote 'Employment for Everyone', and this includes people with disabilities, autism and neurodivergence, as well as service veterans. Corless, who has many years' experience working within the financial, technology and recruitment industries, is a world leader in the neurodiversity inclusion space and is a global speaker. He also assisted in designing a leading Autism at Work programme within one of the largest international investment corporations.
SourceAbled is Rangam's autism, neurodivergence, and disability hiring solution that provides a collaborative, holistic solution implemented to develop people, establish inclusionary processes and foster a culture of belonging.
• Recruitment firm Robert Walters has appointed Matt Ashley to its board as a non-executive director. Ashley brings a broad range of experience from different sectors and is currently chief financial officer of Micro Focus International.
• Professional services recruitment firm Sellick Partnership has promoted Austin Brislen from senior manager to associate director. Brislen will oversee the actuarial team and will continue to expand Sellick Partnership's actuarial recruitment offering to clients across the UK.
• IT and tech recruitment agency VIQU has appointed Keziah Williams as senior recruitment consultant. She joins the permanent team, which is led by Danielle Keegan. VIQU has also promoted Rebecca Davis from marketing manager to head of marketing. Davis has been responsible for the development and launch of its new website, digital campaigns and initiatives.