Gartner's Kropp outlines 2022 trends for people issues in workplace
Gartner's Kropp outlines 2022 trends for people issues in workplace
DeeDee Doke
10 January 2022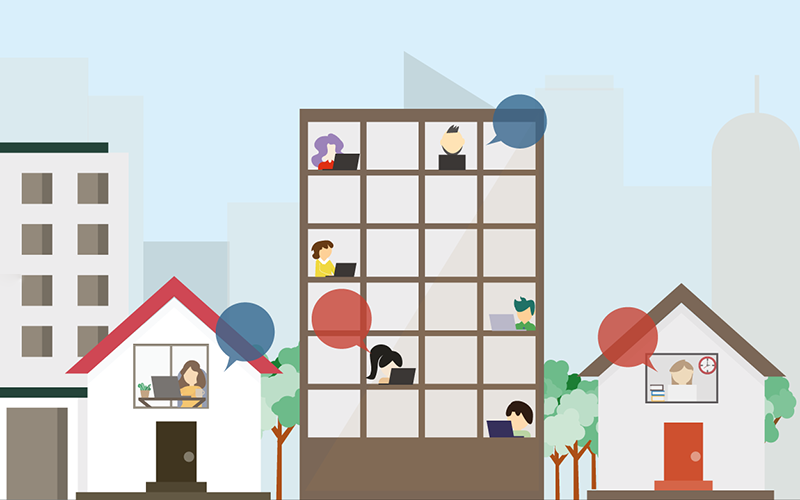 Brian Kropp, chief of HR Research at leading research and advisory firm Gartner, has outlined the trends that will shape the workplace in a continuing environment of volatility, uncertainty and variability in 2022.
"Employees will be working in different ways and locations, and the labour market will remain increasingly competitive. In addition, HR leaders will have key challenges to overcome that will impact the workplace this year," Kropp said:

DE&I outcomes will worsen in a hybrid world without intervention: Employees who work remotely/hybrid perform at equal levels compared to those in the office, but manager believe office workers are higher performing and are more likely to be promoted. Gender pay gaps will widen and the degree of diversity within leadership benches will weaken.
Employee turnover will continue to increase as hybrid and remote work become the norm: Flexibility around how, where and when people work is no longer a differentiator, so increasing flexibility will not slow turnover. Turnover will increase because there will be weaker forces keeping employees in seats and stronger forces enticing them elsewhere.
In the war for talent, some will decrease the number of working hours rather than increase pay: Employers are offering significant compensation increases, but some do not have the financial resources to do so. Rather than winning via compensation, some will look to reduce the hours employees' work.
Elaborating further, exclusively for Recruiter, Kropp said: "The past 12 months has seen businesses shifting to hybrid work structures, with companies embracing different approaches and embracing it to varying degrees. But it is only this year, that companies will start to witness the long-term impact of their hybrid work models on their operations.
"One of the initiatives that will be negatively impacted is diversity, equity & inclusion (DE&I). Many businesses have struggled to make their DE&I programmes suitable for a hybrid workplace. Meanwhile, managers wrongly perceive office workers to be higher performing, which is a problem given women are most likely to work remotely. Without intervention, the gender wage gap will widen and the degree of diversity in leadership will weaken.
"Hybrid work will also create a permanent increase in employee turnover. There are a number of factors behind this trend: the fact that geography is less of a barrier to jobs, that flexibility is now an important factor in employee decision making, and that more remote workers typically have fewer social ties. Leaders will need to adapt hiring processes and evolve the employee value proposition the next 12 months.
"We can also expect to see businesses experimenting with new organisational design structures in 2022, with the pandemic having ripped up the workplace rulebook. With businesses still suffering financially, many will look to compete in the war for talent by offering reduced hours rather than increased pay. Others will adjust core working hours. After the successful trial in Iceland last year, will any UK business be brave enough to adopt the four-day working week?
"We have been living through the greatest disruption in generations, and the pace of this will not slow down. Employers will be tested on how well they can anticipate the impact of these changes and how quickly they can adapt to satisfy the evolving expectations of workers".
• Comment below on this story. Or let us know what you think by emailing us at [email protected] or tweet us to tell us your thoughts or share this story with a friend.