Recruiter's HOT 100: HOT 10 Professional Sector Recruiters
Recruiter's HOT 100: HOT 10 Professional Sector Recruiters
Sue Dodd, Agile Intelligence
14 February 2022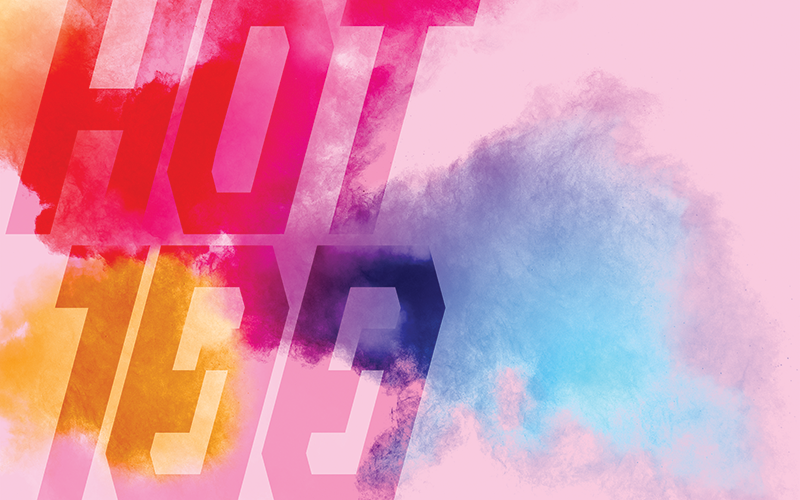 This group covers the main professional candidate segments – accounting, finance, legal, HR, sales & marketing, media etc. and now includes four professional recruiters previously categorised in the HOT 10 as public sector specialists.
Professionals have recovered some presence in the 2021 HOT 100 with 35 companies compared with 26 last year (adjusted like-for-like). Among these 35 companies but outside this HOT 10 are some of the older-established financial 'giants' – with Page Group falling to 77th, Robert Walters easing down to 89th, while Hays advanced to 71st. More difficult to categorise, Impellam Group sits 91st, similar to the previous year. These entries reflect group financials, including a multitude of professional sectors and extensive overseas earnings.
| | | | | | |
| --- | --- | --- | --- | --- | --- |
| Rank | Company name | Number of employees | Gross profit £m | Gross margin | GP/employee £ |
| 1 | Shilton Sharpe Quarry | 94 | 17.9 | 77.2% | 190,286 |
| 2 | Sheffield Haworth | 73 | 12.8 | 86.3% | 175,925 |
| 3 | Green Park Interim & Executive | 65 | 8.9 | 16.5% | 137,323 |
| 4 | Odgers Group | 467 | 63.1 | 69.7% | 135,032 |
| 5 | Eximius Group | 40 | 4.8 | 26.2% | 119,721 |
| 6 | Investigo | 215 | 25.4 | 22.9% | 118,238 |
| 7 | Morgan Law | 38 | 4.4 | 19.9% | 116,872 |
| 8 | Oliver James Associates | 419 | 48.5 | 28.0% | 115,791 |
| 9 | Walker Hamill | 37 | 3.9 | 53.2% | 105,378 |
| 10 | PSD Group | 109 | 11.3 | 38.8% | 103,422 |
| | | Weighted average | | 36.9% | 129,130 |
Focusing now upon this year's HOT 10 shows that the top spot eased a little with a gross profit (GP)/head just above £190k. Two years ago this exceeded £210k. Overall, this HOT 10 is a true reflection of the challenging first year of the pandemic with headcount actively reduced and, additionally, partly furloughed under the Coronavirus Job Retention Scheme (CJRS) to accommodate the sizeable drop in fees.
While the previous HOT 10 was dominated by Brexit, this year is completely driven by the pandemic and its impact upon the economy and confidence levels, not just in the UK but globally – factors which have had a very full influence upon white collar professional recruitment. Consequently, it was a weak performance overall from this HOT 10 as the sector suffered from headwinds well beyond its control for much of the year. Here is the summary of findings:
• HOT 10 represents £544m in turnover generating £201m in net fees.
• Together they employed 1,557 of their own employees (excludes contractors for placement).
• An estimated six of the HOT 10 companies are very close to or exceed a 50% permanent business mix; this is a slightly smaller perm presence than the prior year, unsurprising given the initial impact of the pandemic on permanent recruitment activity.
• HOT 10 net fees (GP) averaged a decline of 14.9% versus a modest gain for this HOT 10 last year. A 9.1% headcount reduction helped limit the decline in GP/head to 6.4%, averaging at £129,130 versus £138k in the prior year. Immediately on the back of a challenging Brexit-driven year, which paralysed some (especially permanent) hiring decisions, there was little time for tentative recovery before the Covid restrictions began to affect multiple countries including the UK.
• Eight companies remain from last year, with SSQ (Shilton Sharpe Quarry) retaining its top spot despite the return of Sheffield Haworth which missed last year's entry due to filed accounts timing. Oliver James Associates was the other company to join the HOT 10 this year. The SR Group and Dartmouth Partners are the two to drop just below the HOT 10, the latter now part of a group entity including Pure.
• Only one company, Investigo, expanded its workforce, while two more remained unchanged from the previous year. The seven other recruiters reduced their headcount. Oliver James was the sole company to report increased GP and also GP/head, while all nine of its peers saw declines. None simultaneously expanded GP/head and employee numbers.
• SSQ, an overwhelmingly permanent legal specialist which also encompasses an interim solutions division for interim and contract placements, returned to top spot this year despite being hard-hit by the pandemic's effect upon the global legal recruitment market. It achieved only slightly reduced productivity of -1.3% as the sharp 26.9% drop in GP was mitigated by a 26% shedding of headcount. It operates from its large London base plus nine physical international offices, providing coverage in major legal centres across the globe.
• Sheffield Haworth stormed back into 2nd following a timing issue with its accounts, which prevented an entry last year. A relatively small 3.4% drop in productivity was generated by a similar decline in GP alongside unchanged headcount. Margin improvement suggests a relative shift towards permanent away from interims during the pandemic within the context of an overall 9.2% decline in sales revenue. The group operates out of nine international offices in addition to its London HQ, specialising in executive search and interim management.
• Green Park comes in at 3rd position, although a headcount reduction of 9.7% could not neutralise the 24.4% decline in GP, generating productivity down by 16.2%. A substantial part of its earnings derives from the not-for-profit markets but it also has a significant presence in other markets such as retail, which are likely to have taken a substantial hit given that its year end of January 2021 is almost entirely lockdown and pandemic affected.
• Odgers remained at 4th, posting a relatively benign 7.5% drop in productivity as a substantial 20% decline in GP was partly offset by a 13.5% cut in headcount. Odgers' year end for this HOT 100 was April 2021, exactly covering the difficult period of UK pandemic lockdowns in its entirety and the rolling impact of Covid across its overseas markets. However, it seemed well placed to meet recovery demand without the need completely to rebuild capacity.
• Eximius advanced to 5th – this legal & risk specialist maintained its headcount despite a 5.2% fall in GP and, consequently, productivity. Sales revenue rose slightly resulting in a 200 basis point drop in gross margin as the business mix shifted towards contract.
• Investigo at 6th place reported a 16.9% drop in GP, while productivity reduced by almost 21% as it prioritised job preservation after substantially expanding headcount over the previous two years. Employee numbers even gained 4.9%, with the move into new larger London offices pre-planned before Covid. Of sales revenues, 90% are UK-based but it also has a significant interest in Europe via a Dutch office and also in the US.
• Morgan Law, with its heavy public sector presence, rose to 7th and responded to the shortfall in sales activity by reducing headcount by 13.6%, partly offsetting the 19.6% decline in GP to limit the productivity drop to 6.9%. A 360 basis point margin decline with far more resilient sales revenue than net fees clearly indicates a shift away from perm to a more contract business mix. Nevertheless, the gross margin at 19.9% still reflects a mix of both contract and permanent business across its mainly not-for-profit clients.
• At 8th place is Oliver James, a heavyweight in this HOT 10, employing 419 staff, with its key specialisations in technology, insurance, risk, compliance and financials. A 13.2% rise in GP combined with a relatively small 4.1% drop in headcount drove productivity ahead by 18%, the only company here to increase its GP/head. Strong top-line growth was reported, especially in overseas markets which represent over 60% of sales revenue. A slight shift towards contract was noted with minor gross margin erosion but the group sustains a balanced mix. It operates out of two UK, one Dublin and 11 other overseas offices.
• The following pack are led by Walker Hamill, which fell back to 9th through this HOT 10's heaviest decline in productivity at 26.1% as GP dropped more than 40% and even a 19.6% reduction in headcount was insufficient to mitigate the shortfall.
• PSD made up the 10th spot, although productivity fell by 23.2% as a 35.1% drop in GP was only partly offset by a 15.5% decline in headcount.
Turning to gross margin trends:
SSQ, Sheffield Haworth and Odgers are all estimated over 90% or entirely permanent recruitment firms. A further two, Walker Hamill and PSD Group, are estimated to have perm fees contributing in excess of 50% of total GP, with Oliver James, Green Park and Eximius next in line.
Morgan Law and Investigo have the least permanent bias with a much greater skew towards contract/interims; albeit each still earns significant perm fees but far less so than their HOT 10 peers.
Average gross margin at 36.9%, fell just 80 basis points, signalling moderate slippage in HOT 10 aggregated perm mix, value and associated fee rates during the period.
• Comment below on this story. Or let us know what you think by emailing us at [email protected] or tweet us to tell us your thoughts or share this story with a friend.