February 2019: Behind the scenes at the IRP
14 January 2019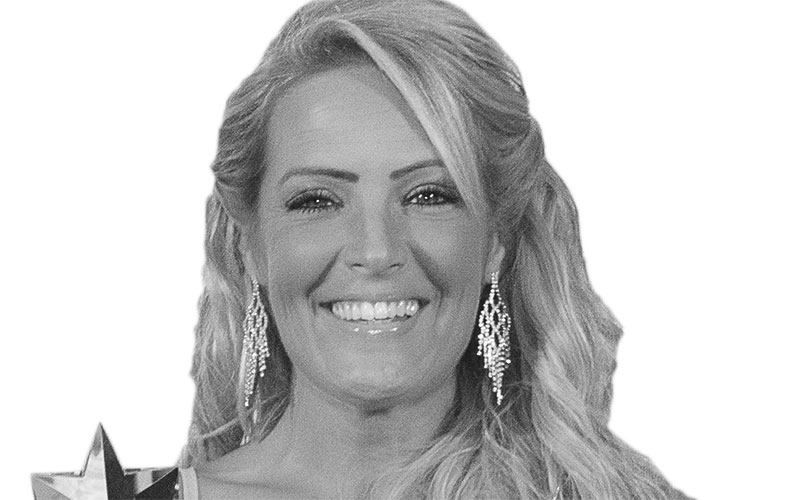 Kristy Potter, Chippenham branch manager at Acorn Recruitment, on what it takes to win Recruiter of the Year twice at the IRP Awards.
Why did you choose a career in recruitment?
My mum has always been involved in a lot of charity work, trying to give people a better life, and I wanted to follow in those footsteps. Choosing to go into recruitment, for me, was about bringing that mindset into everyday life – helping people achieve their dreams.
What are your guiding principles in how you approach your work?
Honesty, integrity and trust are some of the most important guiding principles anyone can have. When you see individuals let down by countless recruiters, giving our industry a bad reputation, I want to make sure I go above and beyond every single time and show them that I really care about their journey.
So what does the "best possible recruitment experience" look like to you?
Exceeding expectations. Building strong relationships. Giving a personal experience, not a robotic approach. I've even put myself in my candidates' shoes for the day, volunteering to work with a client on a Saturday. Working outside the normal 9-5 routine.
Customer service is equally important to candidates as my clients and working hours for many people can vary. I often find myself discussing details of vacancies with candidates any hour of the evening, to ensure they feel valued and listened to, and there are no last-minute nerves if an interview is happening the following day.
You've won Recruiter of the Year two years in a row, so what's your secret?
Hard work, long hours and just being flexible. And then some more hard work on top of that.
Clients and candidates would say that I'm the most resolute person they've met, and that my never give up attitude is what sets me apart. I was still responding to people when I was on leave for my wedding!
Personally, I'd never have believed I could have won this two years in a row. But my divisional director Noel Hoare has given me inspiration, support and belief in myself. He's my voice of reason. And I'm incredibly fortunate to have such an amazing team behind me. Without a solid team in place, I genuinely feel I wouldn't be as successful as I am today.
What's the biggest challenge you've faced, and how did you tackle it?
I frequently work outside of my comfort zone – stretching my capabilities.
As an example, one of my clients had autism. He inherited his company and was struggling to expand the business and, in particular, hire new staff. He had severe social anxiety, which I discovered from an employee who had recently left his business. I took it upon myself to visit the client several times and helped him overcome his struggles. I felt really proud to sit beside him in the interviews as he communicated confidently – and when the successful candidate accepted I really felt I had achieved something special.
And what's your biggest success?
A client requested 30 permanent placements to be completed within an incredibly short timeframe. I advertised across all job boards and created leaflets to deliver in the local area. I personally interviewed and prepped each candidate, preparing mock tests, interviews and dress rehearsals. All the hard work certainly paid off, as I achieved a 100% success rate.
As a branch manager, you're training new recruits – what's the best advice that you give them?
If you work hard, and you keep going, you can achieve anything. Don't get despondent in rejection. Try different and new techniques. Don't get stuck by the phone day in, day out. Go out. Meet your clients and candidates. Be yourself, but make sure you have presence so you're not forgettable.
What's next for you?
Well I won't be entering into the IRP Awards for a third year – but I would love to enter the Global Recruiter Awards. Success breeds success. I want my team to see hard work pays dividends and I want them to believe in themselves. If I've helped and encouraged one additional person grow in confidence and feel more inspired, then I feel my mission has been accomplished.