IRP Awards: Celebrating a 'national success story'
17 October 2019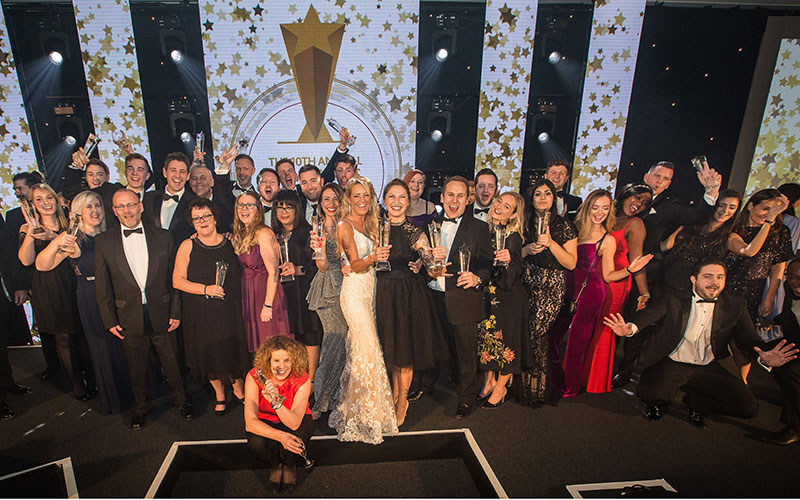 The IRP Awards set apart the brilliant recruiters from the average.
Nearly 100 recruiters and businesses have been shortlisted for the 11th annual Institute of Recruitment Professionals (IRP) Awards, the REC has announced.
The awards have been hosted by the REC each year since 2008 to recognise significant achievements in the recruitment industry. This year will see recruitment professionals awarded across 15 individual and organisation categories including newcomer of the year, best company to work for, and CSR practitioner of the year.
In its 11 years, 190 recruiters and businesses have received an award for their work, while more than 1,000 others have been shortlisted. As the REC's chief executive Neil Carberry explains, celebrating the sector's achievements sends an important message: "In uncertain times, brilliant recruiters set themselves apart. The Institute awards recognise this. Being shortlisted for the IRP Awards is a huge achievement in itself and a cause for celebration. Recruitment is a massive national success story. In the last year, many politicians have told me that they understand how important recruiters are to the prosperity of the whole UK."
The awards are also seen as important for company brand and staff retention. Eighty per cent of recruiters think winning an industry award helps with career development, according to an REC survey.
"For us as a business we really put a lot of value on these awards. There are a lot of recruitment companies that say they are the best at what they do and this [award] really validates that we are," says a spokesperson from Amoria Bond, winner of the Best Company to Work For (over 150 employees) award 2018.
Find the full shortlist on p8 – and join your peers as the winners are revealed on 27 November at the Royal Lancaster Hotel in London. www.irpawards.com