Big talking point: Why the apprenticeship levy needs to change
20 June 2019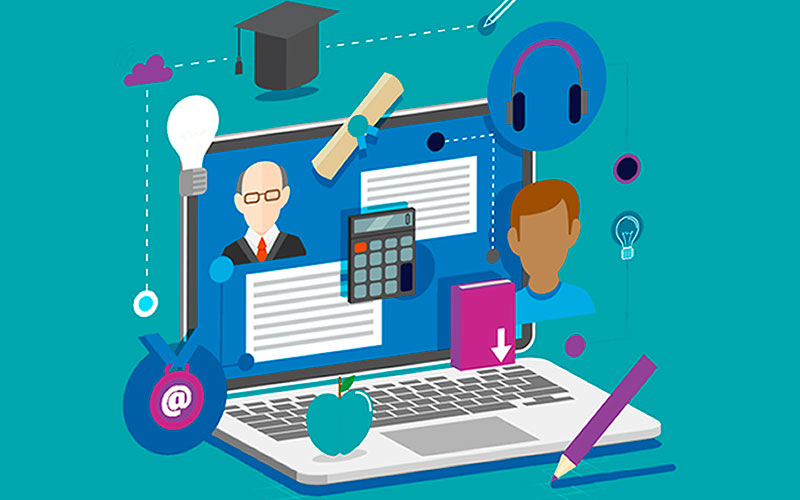 The latest statistics from the REC reveal the scale of the problems recruiters face when spending what they have paid in
April 2019 marked a significant point in the REC's campaign to transform the apprenticeship levy into a more flexible training levy. It was the date when, 24 months after the scheme was launched, the first tranche of unused funds in employers' digital accounts was wiped. 
From then on, companies stand to lose tens of thousands of pounds each month if they aren't able to use their funds because of the current restrictions in place. The latest research from the REC shows that many recruiters are finding themselves in that boat. 
Frustratingly, the payments made by buisnesses with payrolls of over £3m are only able to be used for apprenticeships, which by their very nature and structure do not lend themselves to short-term contracts. And for those agency workers who do remain in post for more than 12 months (fewer than 10%), the time specified for off-the-job training is at odds with the very reasons they are employed – to meet peaks in demand, cover leave or absences and access key skills in the short term.
As such, the recruitment industry continues to pay a disproportionate share of the levy while the nearly 1 million people out on assignment on any given day are automatically cut off from the training and development opportunities the levy provides.
More than 9 in 10 levy-paying REC members place agency workers, and for nearly two-thirds of them, doing so constitutes the majority of their business. So it comes as no surprise that nearly half have not been able to use any of the funds they have paid into their accounts. And when 90% of these businesses are SMEs, the wasted opportunity is particularly hard to take, especially in a time of candidate and skills shortages.
The chance for change
When the apprenticeship levy was launched, the government declared its intention to support 3 million more apprenticeships by 2020. That target is unlikely to be met, and in the 2018 Budget the Chancellor announced the levy would be reviewed post 2020. 
At the time, the REC welcomed the opportunity to reshape and reset the levy so that it works better for workers, businesses and the wider economy.
And the organisation is not alone. The Matthew Taylor Review into modern working practices also called for the broadening of the apprenticeship levy – highlighting it as a way to boost progression opportunities for all workers irrespective of what type of contract they are on. 
By enabling recruitment businesses to use unspent funding on training programmes for temporary agency workers, the upskilling and progression opportunities provided to these workers could be substantial. In turn, the introduction of a flexible and inclusive training levy scheme would support businesses by addressing skills shortages and boosting productivity.
What the money could be used for
Employers and recruiters participating in the REC's monthly surveys have reported persistent skill shortages in both permanent and temporary roles as a major concern. And when it comes to temporary staff, its Report on Jobs highlights occupations repeatedly in short supply across an array of industries including accounting/financial, blue collar, construction, hotel/catering, engineering, IT/computing and nursing/medical/care. 
And although they can't yet spend their levy funds in this way, members have identified a range of skills and relevant qualifications required to meet demand of temporary staff. For instance, a flexible training levy could support the provision of shorter training courses, including: 
Teaching assistant training courses and supply teacher qualifications
Healthcare assistant training courses
Training for HGV and forklift truck drivers in logistics
Catering courses in hospitality
Health and safety courses for those who work in construction or transport
Manufacturing and production management courses. 
Employers and recruiters recognise the importance of training to beat the skills gap, promote career progression for all, boost productivity and support economic growth. But the statistics from the REC's latest research speak volumes about why the current levy needs to change.
Recruiters face a disproportionate hit:
1 in 25 levy payers are REC members. With short-term contracts, most agency workers fall outside the levy's remit… yet 94% of levy-paying REC members place agency workers, and for 64% of them temporary assignments account for at least 75% of their placements leading to levy money going unspent 95% have been unable to use funds on apprenticeship programmes for agency workers due to current restrictions. 47% have been unable to use any of the funds paid into their account and only 10% have been able to use more than half of the funds in their account. The picture for the current financial year doesn't look all that much better; 37% anticipate they will not be able to spend any of the funds in their account 38% expect to spend only up to a quarter of funds available.
What is an apprenticeship levy?
All employers with a payroll of over £3m are taxed 0.5% on that pay bill
The levy applies to anyone you pay via PAYE – permanent staff, as well as any contingent labour on your payrolls
Business pay into the levy on a monthly basis and from April 2019 will begin to lose money that has been in their account for longer than 24 months
The levy can only be spent on accredited apprenticeship programmes, which are a minimum of one year long and demand 20% off-the-job training