Index reveals resilence of UK recruitment firms
DeeDee Doke
30 November 2021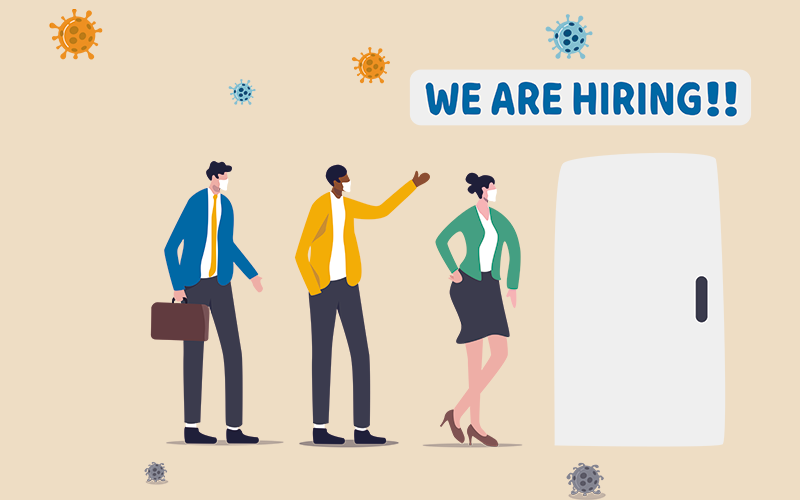 Findings from the latest APSCo/Saffery Champness survey shines a light on the health of recruiters today
Recruitment businesses in the East of England and London were the most financially resilient in the UK this year, with businesses in Scotland the least, according to the 'UK Recruitment Index 2021'.
At the same time, respondents from the East of England and the East Midlands have reported the highest operational resilience this year out of nine geographical areas identified in the index report.
Responses to the index survey also revealed the prevalence of greater organisational resilience on average in 2021 in recruitment businesses reporting more than £50m in profits. The findings suggest that "bigger companies have found it easier to remain resilient from an organisational perspective throughout the pandemic, maintaining strong teams within their businesses".
The index, produced by the Association of Professional Staffing Company (APSCo) in conjunction with Saffery Champness, was based on responses from companies in four net fee income (NFI) categories: Less than £2m; £2m to £10m; £10m to £50m; and greater than £50m.
The findings include:
Sales team strength improved in companies across all categories between 2020 to 2021. "In a competitive market, firms have recognised the importance of investing in the sales team," the report says. "Management have used this period of disruption… to review the effectiveness of the sales team and introduce appropriate training where required. It also notes: "The importance of a collegiate, focused and dedicated sales team has grown over the pandemic as the competition for clients and candidates has increased… the need for the sales team to adapt quickly, respond effectively and be attentive to the needs of their clients is necessary."
Respondents in all size categories said they felt "slightly more confident" than they did last year in that they have sufficient cash to fund growth. "However," the report says, "this remains an area where larger firms have an advantage over smaller firms." The report warns that there will be increased strain on firms' cash reserves in respect of the government's furlough initiative having ended and a requirement to pay deferred VAT/PAYE payments.
Profit margins have been hit in most categories, except for the businesses with NFI of less than £2m.
The survey revealed that 66% of respondents "still had an appetite" for international expansion, and for 26%, even an increased interest. The main focus for international expansion continues to be the US and Europe, primarily German and the Netherlands "where we continue to see higher margins and better growth opportunities being achieved", the report said. UK companies also are expanding into the Nordics, in particular recruiters operating in the energy, environmental and change management sectors.
A shortage of candidates was the greatest external challenge for 47% of respondents, with 43% reporting that a shortage of consultants was theirs. Only 6% of respondents said that a shortage of roles topped their list of challenges.
Nearly half of respondents (47.5%) said they would occupy less space because of the Covid-19 global pandemic. Slightly less (47%) said they did not plan to change their space arrangements.
Only 3.5% of respondents said they planned to consider reducing the remuneration of consultants working from home. An equal percentage said they would consider raising their employees' pay to include a 'work from home' allowance. However, the vast majority (93%) said they were not going to change consultants' remuneration.
Firms with multiple service lines reported better resilience compared to single service line firms, with firms offering more than four service lines faring best. "Those that can compensate for a fall in one area with an increase in another will remain strong, successful and resilient through a downturn in the economy, and will also recover the quickest once the economy starts to bounce back," the report says. Additionally, it goes on to say, companies that have multiple service lines with overseas locations have even continued to grow during 2021 and have had "a significant increase in trading activities as the effects of the pandemic ease".
What the report calls "a significant number" of respondents admitted that they felt their IR35 processes were not sufficiently robust, including 48% of respondents in the £10m to £50m NFI category.
Recruiters are relying less on a small number of clients to ensure their firms' resilience, the survey found. Firms also are relying less on a small number of consultants for their resiliency than they did in 2020.
In the report's opening remarks by APSCo CEO Ann Swain and Jamie Cassell, head of the recruitment sector group at Saffery Champness, recruiters are warned to "prepare for the market settling down. The hiring spike we're experiencing is being significantly influenced by the events of the last 20 months, but this will come to an end at some point. It's likely that we won't set the longer-term impact on the economy and inflation until the second half of 2022… it's crucial that recruiters plan for a hiring slowdown next year".
---
Power points
No information was provided about the number of respondents that took part in the survey. However, the percentages of respondents by head office location were: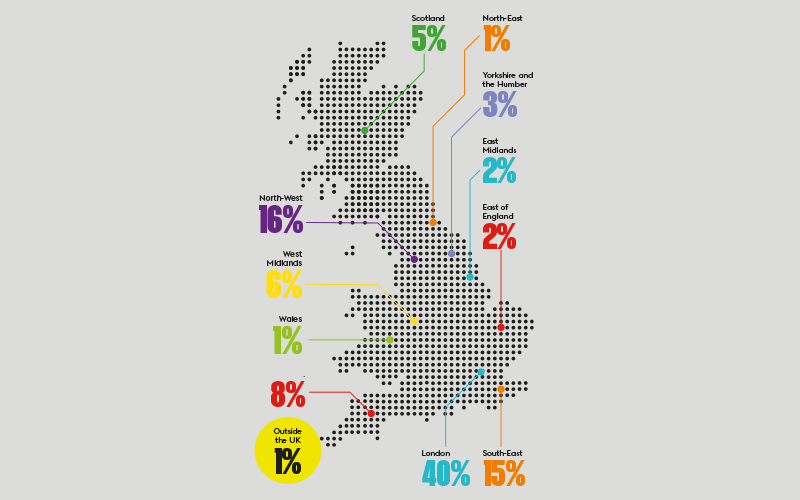 Image credit | Shutterstock