My Brilliant Recruitment Career: Pete Taylor
18 January 2022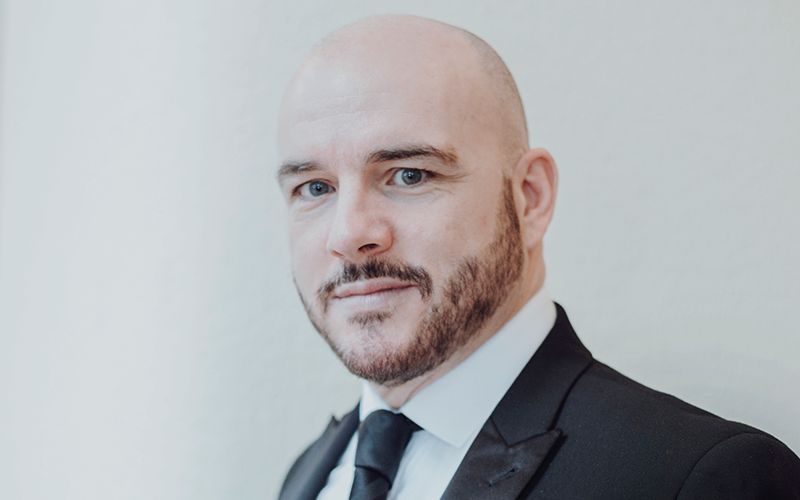 Pete Taylor is managing director of Encore Personnel
What was your earliest dream job?
From a young age, I was star struck by Paul Weller of The Jam. I'd daydream about writing songs and playing a Rickenbacker [guitar] the way he did on Top of the Pops, not realising he mimed!
What was your first job in recruitment and how did you come into it?
It was in the catering and banqueting division of Blue Arrow Recruitment on Buckingham Palace Road in London. I'd actually been applying for sales roles, when the consultant told me I'd make a good recruiter. I took their advice, went into Blue Arrow and asked to speak to the manager. She wasn't in, but I left my number and she called me the next day. I was offered a job and started that afternoon. So began my recruitment career.
Who is your role model – in life or in recruitment?
I'm inspired by anyone who has defied the odds in achieving their goals. Plus, I always learn something from people with a burning desire to progress and better themselves – it drives you!
What do you love most about your current role?
Interacting with staff across all levels and departments of the business. We're a people business, supplying people to people. Emotional intelligence is crucial to the smooth running and growth of an ambitious organisation, so I invest lots of time and energy getting to know staff properly, listening to their stories and tuning in to what makes them tick. I firmly believe that our success is grounded in how we value and respect our people.
What would you consider to be the most brilliant moment of your career?
When I was told I was to be the next MD, at a time when turnover was growing quickly. It was and still is a real honour to be trusted with steering the business forward and having the opportunity to put my vision in motion.
Laugh or cry, what did your most memorable candidate make you want to do and why?
There was a temp carrying out a long shift and at the end, he felt hot, sticky and in need of freshening up. In the absence of a shower, he decided on a quick wash at the sink in the toilets, but didn't expect to be interrupted by the poor cleaning lady!
What would you regard as your signature tune?
It's hard to give one answer. My most played is This is the one by The Stone Roses – uplifting and hugely nostalgic.
What was your sanity go-to during Covid-19 and various lockdowns?
Cinema and film have always been my escapism, so I watched lots of movies and boxsets. We've enjoyed Ozark, Queen of the South and I binge watched all of Game of Thrones in three weeks!
What did you learn about yourself during the pandemic?
I'm making a conscious effort to celebrate when I make improvements, however small they happen to be – emotionally banking things that make me feel good.
Pete Taylor spoke with Roisin Woolnough.