Special Report - Payroll: Engaging contractors in the 'new normal'
Janet De-Havilland
1 December 2020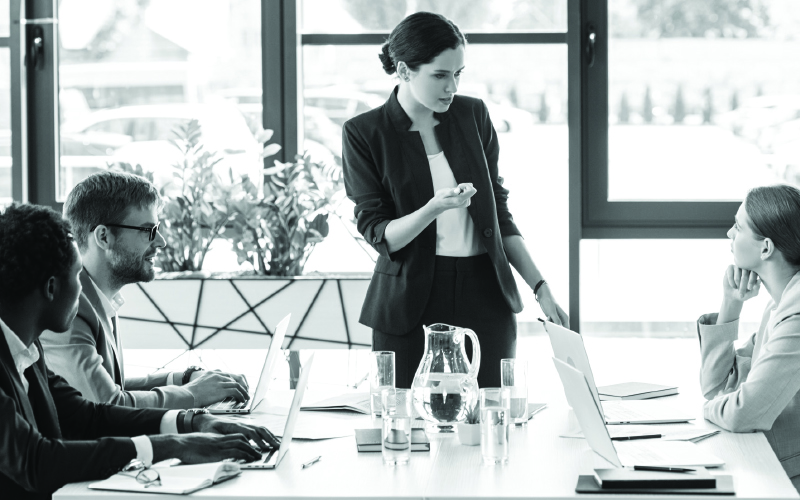 ADVERTISEMENT FEATURE: Janet De-Havilland highlights the changes for recruiters in the new IR35 environment
This year has been tough for hirers, employers, recruiters, contractors and freelancers. Uncertainty over the off-payroll IR35 reforms in the private sector, a raft of amendments to legislation and a global pandemic that has all but decimated the job market leaving everyone wondering whatever will happen next. Oh yes – and Brexit!

IR35 has been with us since 2000. However, it has taken until recently for the legislation to catch up with modern working practices. Despite several strong challenges and a damning report debated in the House of Lords, the off-payroll reforms received royal assent in July and will come into force in April 2021.

Whilst the delay was welcome news for some, some businesses had already started their IR35 strategies, and as such those organisations who are looking to hire a workforce quickly post-Covid are likely to be better prepared. Others have adopted a more risk-averse approach by imposing blanket determinations on personal service companies (PSCs). Not all businesses that are excluding PSCs are operating a blanket approach, but the stakes are high, and choices are limited to employing people permanently, PAYE contracts or employing through an umbrella company.

With many organisations looking at restructuring and only focused on key projects, the need for flexibility primarily made up of contractors and freelancers will be crucial to a quick start when the recovery begins. With the number of PSCs shrinking, the risks from non-compliant umbrella companies and a diminishing contracting talent pool, hiring will be much more difficult. The ability to fill interim roles or finding the right capability to deliver measurable and time-bound critical projects could become more difficult for most.
Challenges
The recruiter's hiring process for contractors has barely changed in decades except for the embracing of technology. However, the IR35 reforms presents their biggest challenge yet, as this process has always centred around hiring employees for jobs. To engage and introduce a business to the end client will require wholesale change and re-education. If you look at a dozen job advertisements for outside IR35 even today, it is littered with language for an employee, not a business providing a service. This level of detail will become very relevant in a challenge by HMRC and will need to change if recruiters are to be taken seriously by these sought-after contractors who are genuinely in business, as they cannot afford to associate themselves with recruiters and end clients who don't understand the difference.
Compliance
The onus for IR35 compliance sits with the end client and/or fee payer to determine the status. This also means that non-compliance within the supply chain will impact on the end client by way of penalties for not taking "reasonable care". For many, this additional administrative burden and risk is too much to focus on, leading them to opt for the easy option.

Ultimately, the time and money spent, both in finding the right talent and the associated risks with the hire – as HMRC's enforcement focus will be on the end client and not the contractor – will lead to a reduction of opportunities for those outside IR35. The primary focus for the end clients will be on the survival, stability and growth of their own business.
Janet De-Havilland is CEO, Pendragon Consultancy