Jo Bowerman: Keeping fit to cope with the isolation of working from home
1 December 2020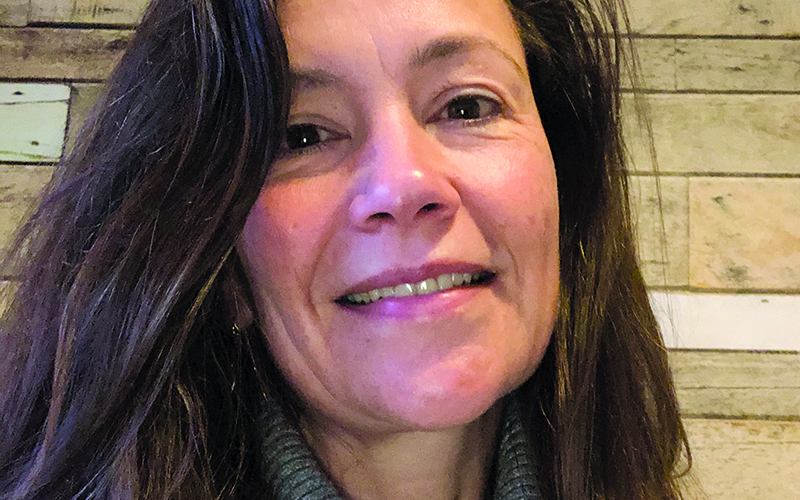 Covid-19 has forced the recruitment industry to look at itself in the mirror.
It has been a difficult six months on many levels – the uncertainty of the economy, the isolation of working at home, the challenge to keep focused and motivated. All this on top of keeping ourselves, and our loved ones, safe from the pandemic.

Here's how the Atwood Tate team have been coping and why we now find ourselves ready for the winter with renewed energy and confidence.

At the start of the lockdown, we were acutely aware of how tough it was going to be. As a small company, with a team who were used to sharing ideas and encouraging each other in an already tough market, the idea of a weekly Zoom meeting didn't fill any of us with much enthusiasm.

A couple of years ago I had qualified in teaching a fitness class called Hour of Power. As a qualified personal trainer in my spare time, I was keen for a new challenge. I loved teaching the class, but I found that the competition offering fitness classes in my area and the fact that it was an unknown class made it very difficult to cover my costs. I ended up finishing before Christmas 2019 and had no motivation or confidence to start it up again in January 2020.
Fast forward to March 2020 and I find myself in a directors' meeting saying I could always do a weekly fitness class on Zoom… perhaps? Well, it was received with far more enthusiasm than I thought it would! And so, on a Wednesday lunchtime in April the team appeared on the screen in front of me in Lycra, and we have not looked back.
We have also revelled in the achievement of regular exercise, as we have seen and felt a difference in ourselves"
I think we have only missed three sessions over the months – due to holiday or illness. We have exercised through the heatwave, with some of the team furloughed and some not, when there's been little happening in the market, and when we've all probably felt it is the last thing we want to do. But it has been a really positive experience for us all.

Before and after the class we have a chat – rarely about just work. We have got to know each other much better, and the smiling faces and laughter after the class lift the spirits well into the afternoon. Physical activity is certainly a tonic and mood enhancer, whatever your fitness level (it may also have had something to do with my faithful sidekicks Charley the dog and Uno the conure bird [inset], who always make their presence known!).

Plus, keeping fit increases confidence. We have all tackled difficult tasks we may otherwise have kept delaying and we have also revelled in the achievement of regular exercise, as we have seen and felt a difference in ourselves. For me, it has helped me regain my confidence and belief in the class as a means of building strength, stamina and confidence, which feed into other areas of our lives.

It has become a staple of the weekly routine for us all and we have no plans to stop, unless we all become too busy to fit it in. But in that case it will have done its job, tiding us over a difficult period, keeping us motivated. Or we may just reschedule it to a different time!

Jo Bowerman is director (finance & operations) at publishing recruiter Atwood Tate