Viewpoint: Bring belief to the fore
Mo Hussain
19 September 2019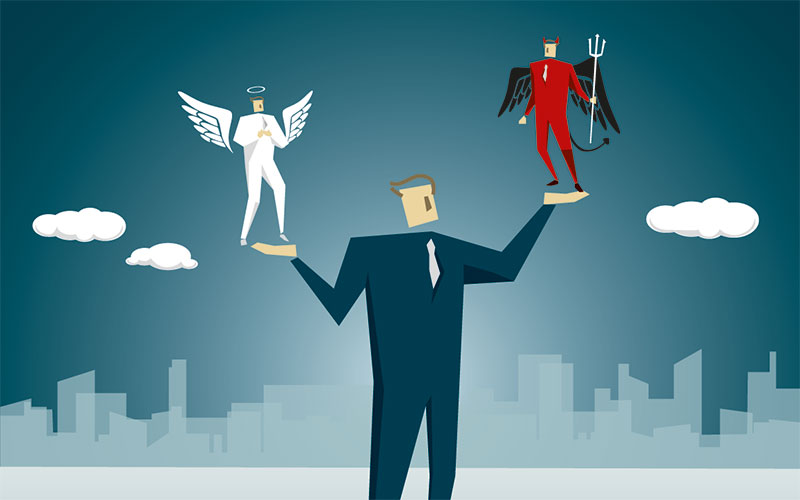 Why strong ethical values are vital for business success
Though the principles of recruitment have not changed, the way agencies conduct themselves – not only with clients and candidates but also with their staff – has never been more important. In this day and age, having strong beliefs and values is paramount to the backbone of your business.
It has always been important for recruitment businesses to have a strong culture and be shown to have strong ethical values. But following these beliefs, and making them more visible, is a reason why someone would want to join you or work with you.
These changes have happened more quickly in other industries; the recruitment industry has been slower to take them up and implement them. Recruitment leaders still use the line: "This is how we used to do it – it worked then and nothing has changed."
BAPEI is a recruitment consultancy that has taken this idea to the next level. The name 'BAPEI' stands for 'bravery, amazing, positivity, excellence and integrity':
Be brave: Bravery is not picking up the phone to contact a client or candidate, but having the mindset and same belief after several rejections
Be amazing: Being amazing is 'free thinking', getting your consultants to constantly think outside the box and look for different ways of finding solutions
Be positive: Create a strong positive environment. Positive words + positive actions + positive thoughts = positive results
Strive for excellence: This is the art of learning and always developing yourself
(Work) integrity: Have the right intentions for everyone you work with; honesty should be the only policy.
The BAPEI concept starts with the staff in our business; they not only have an ethical way of working but also have values that develop them both in and outside the workplace. Money and commission are no longer key drivers. People coming into this recruitment business seek a common goal and a better sense of belonging.
Dealing and maintaining relationships with your candidates has always been important. But with more of the process being automated, candidates are beginning to feel that the personal touch is being lost – and they're not wrong. In these uncertain times (not to mention the 'B' word), candidates need ever more assistance and reassurance. Having a set of values can help you have more honest and open conversations and relationships. The simple point of keeping in touch with a candidate through the process is at the heart of what BAPEI promotes.
In today's highly competitive market, clients want to deal with businesses that not only have strong ethical and cultural values but also promote these through all their social media and online channels.
Recruitment is an industry where sales and key performance indicators are the priority, and where sales people are 'only as only good as their last month'. Adopting a 'softer' approach can be seen as taking you away from the company's objectives. However, with the rise of online networking, such an approach is now the most powerful new business generator, with the potential to catapult your business into new realms of success.
Having values is great – but the adoption and following of these must start at the top. When business leaders follow these principles in every aspect of their roles, everyone follows suit. You don't have to tear up the recruitment handbook – but by adding values, we build longer-term success that keeps our industry growing.
Mo Hussain is director of values, BAPEI Consulting