The Last Word Mar/Apr 2021: Daniel Cornwell
Daniel Cornwell
23 March 2021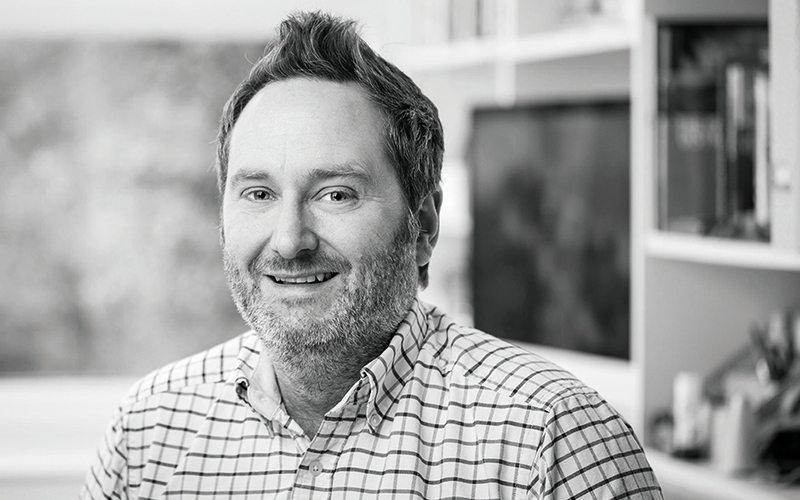 I am immensely proud of my team's achievements over the past 12 months – what a year it's been!
Let me start by trying to give you some context.

Our financial year is March to February. In 2019-20, we had a record year, where we made around 84% of our revenue in the hospitality sector. We are embedded in that sector so much so that the last event I went to was the Publican Awards – a year ago on 4 March 2020. Two thousand five hundred people in a room together.

If there is an opposite to social distancing and good hand hygiene – and you really don't want to imagine the loos at 1.45am – and something akin to a student night, this event, which we attend every year, is it.

Four days later I got what I thought was the flu, and didn't really think much of it. Of course, I later found out I'd had Covid but at the time I felt ok in a few days. Two weeks later we locked down for the first time and everything stopped.
I've set the scene because I think it's fair to say that a year ago none of us knew what the next 12 months would look like.
It has been a hellish year, and I think that is fairly well documented elsewhere. In the hospitality sector people have lost their livelihoods, their living and, in some cases, their lives. It has been horrific. It is far too glib to just dismiss how bad it has been for some, and we have been mindful of that. There is a tightrope to walk; we need to flagbear for our communities (both recruitment and sector) yet show empathy for what people are going through.
I would love to be able to distil how we've achieved this into a number of witty bon mots and strategic initiatives we've undertaken but, in reality, it's come down to a number of things, mostly drawn from our values – the things we live and die by:
Communication – internal/external. Relentless empathetic optimism
Listen, listen, listen. Our successful interim business, launched mid-pandemic in under three weeks came from clients telling us this is what they would need and us reacting accordingly
Cover more yards than anyone else – I haven't had a day off since February (not that there's anything to do if I did get a day off !)
Say 'yes' to everything – even stuff that gets you outside your comfort zone; I've appeared on TV twice and have recorded numerous podcasts and webinar type interviews. I do not have a face for TV/YouTube.

And finally:
Don't be a D**k. I have a picture near my front door with this mantra on it. It's our version of 'Be Kind'.

I am immensely proud of my team's achievements over the past 12 months – I think we have trodden the path between relentless optimism and empathy well. During the first lockdown we were 92% down like-for-like (LFL), and facing a huge loss.
If you'd have told me in March we'd trade at around 45% LFL and I'd be here, with a couple of weeks left in our financial year (as I write), absolutely delighted with our performance, I wouldn't have believed you. We should, at worst, break even and we may well post a small profit.
I am sure there will be many bumps in the road ahead, but I'll drink to our survival, the resilience of the recruitment and hospitality sectors, and I think we've every reason to be relentlessly optimistic about the future.
Daniel Cornwell is founder and managing director of SPE Resourcing