Permanent Income Remains Challenged
27 January 2018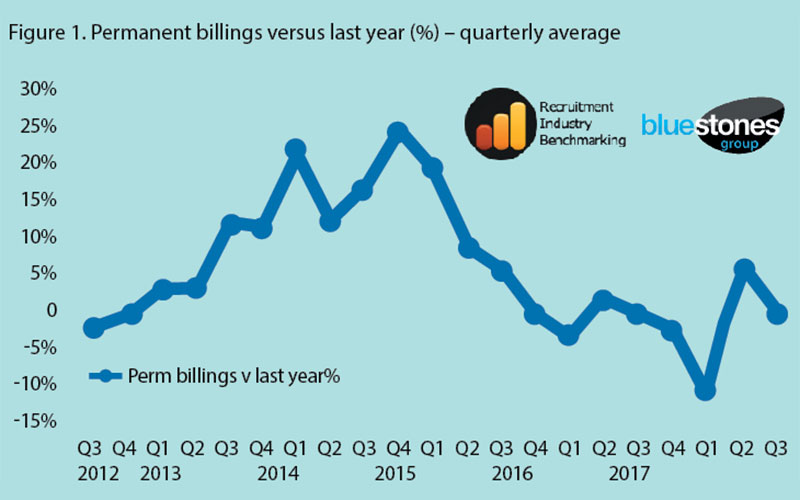 The latest information from the Recruitment Industry Benchmarking Index (RIB Index) shows that, for the median recruiter across the first three quarters of 2017, the average monthly permanent billings were lower than in the same period in 2016.
Whilst Q2 showed a 5% improvement year on year, permanent fees levels at -12% in Q1 and -1% in Q3 resulted in a nine-month average performance down 2.5% on the prior year. When looking at the performance of the upper and lower quartile RIB Index contributors, the former delivered a monthly average YOY improvement of 26% across the nine months, whilst the latter experienced a monthly average 24% decline.
As market uncertainty is set fair to continue, the importance of benchmarking performance against other recruiters to maximise performance cannot be underestimated.
Belinda Johnson runs employment research consultancy Worklab, and is associate knowledge & insight director of Recruitment Industry Benchmarking (RIB) – part of the Bluestones Group. The RIB Index provides bespoke confidential reports on industry benchmarks and trends. See www.ribindex.com; [email protected]: 020 8544 9807. The RIB is a strategic partner of the REC.