Secretary of State discusses Future of Jobs at REC HQ
30 May 2018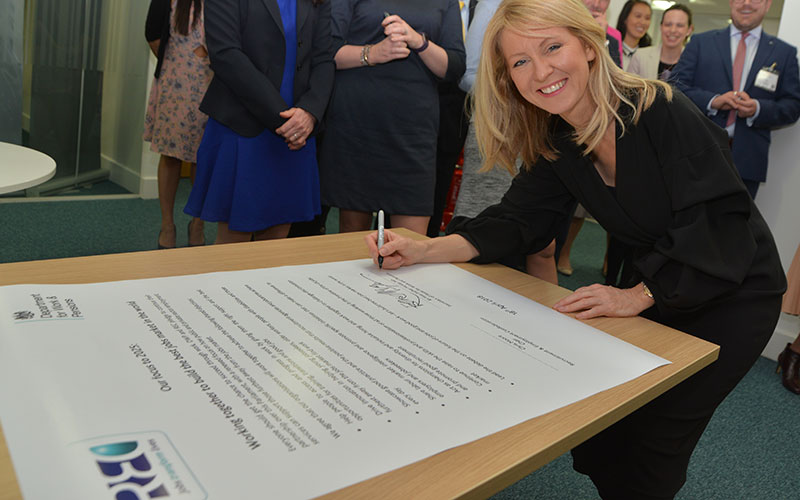 Secretary of State for Work and Pensions Rt Hon Esther McVey MP re-signed the partnership agreement between the REC and the Department for Work and Pensions (DWP)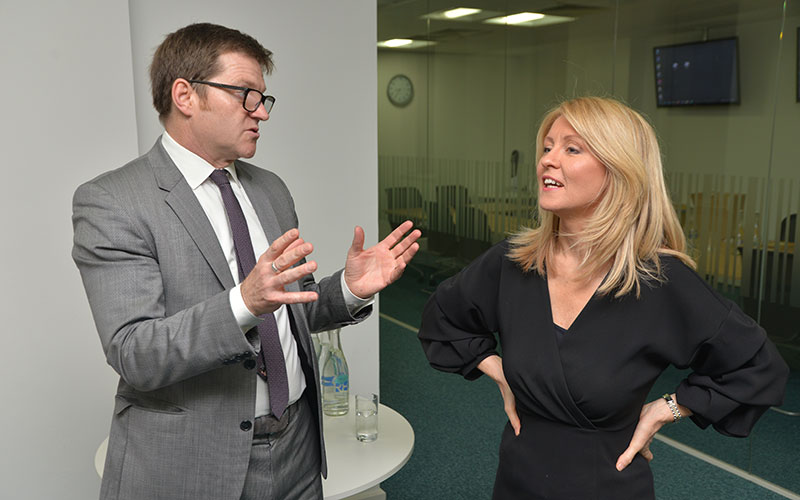 Established in 2012, the agreement sets out practical ways to share knowledge between the public and private sector, boost inclusion and opportunities for all, and lead the debate on the future of jobs and good work.
The roundtable discussion covered specific hot topics such as boosting gender balance in senior roles and key sectors, helping people with disabilities into work, providing support and mentoring for older workers, and promoting opportunities in high demand sectors. Industry leaders shared examples of innovative recruitment practices with the Secretary of State and underlined the increasingly pivotal role that recruitment professionals are playing in helping individuals access work and ensuring employers can access the staff they need in an ever-tightening labour market.
So, what were some of the practical examples that REC members could showcase? Here's six of the best:
Using new technology and workplace adjustments to enable individuals with hearing impairments to work in call centres;
Launching specific networks to provide additional support to individuals to reach wider talent pools and boost diversity in senior positions;
Challenging preconceptions and adopting a proactive approach to attracting more women into male-dominated sectors such as construction and rail
Working with schools and Local Enterprise Partnerships (LEPs) to raise awareness of career opportunities amongst future generations of workers;
Working with clients to update job descriptions and radically review current recruitment procedures and criteria;
Taking a leadership role in their sector (one example was hospitality) to actively attract and retain good people by providing additional support, including a dedicated employee assistance programme for agency chefs.
Reviewing the roundtable discussions with the Secretary of State and the updated partnership agreement, REC director of policy Tom Hadley said: "There has never been a more important time for public and private sector employment experts to come together in pre-empting how the changing world of work will impact on businesses and individuals. This was a great platform for sharing practical examples of how recruiters are innovating and for showcasing what our industry is all about."